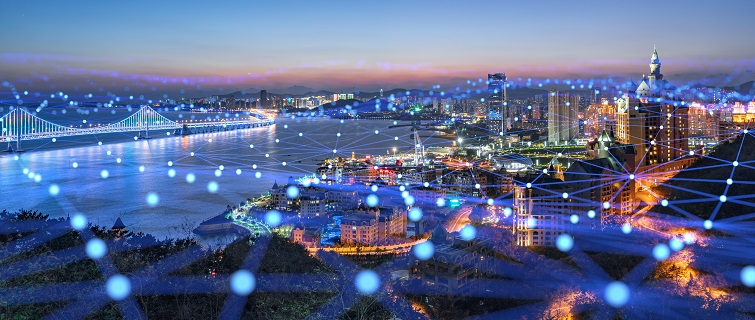 The COVID-19 pandemic has businesses in overdrive trying to connect with customers in meaningful ways at a time when we're all trying to stay safe and healthy through self-quarantine and social distancing.
For businesses – especially small ones – the catastrophic effects of forced shutdowns and zero foot traffic have left many CEOs, founders, and owners at the mercy of digital extensions and word-of-mouth to stay financially afloat. That said, there's a large dependency on the customer to pull businesses through these dark times. No pressure, customer.
In this, businesses are on overdrive trying to connect with customers in meaningful ways. The result is a lot of heartfelt messages blasted to an email list, free services or discounts, and increased social media engagement. I'm seeing overtly bad behavior, too; major misses that will harm reputations for years to come. Specifically, Coronavirus "flash sales" (not kidding) and making ill-timed jokes about the world ending. To date, my favorite cringe-worthy messages involve commentary on how "bored" we must be and how "annoying" it is to stay home (because apparently, we're all angst-y teenagers).
The point is this: Humanity is at the cornerstone of communications, yet, it's most often forgotten when a crisis hits. If humanity does make an appearance, it's rarely done in an altruistic way. In fact, businesses usually play the "humanity" card when they need customers, and then return to normal operations (hands off) when the need isn't so severe. This lack of consistency is not only transparent, but inauthentic. Customers aren't stupid: If you don't treat them the same in both the best of times and worst of times, you will not get the same loyalty, engagement, and good-will once a crisis is over.
Here are some tips to integrate humanity into everyday business practices. By following, you'll not only have a loyal clientele today, but set your company up for success in the future.
Connect with a Purpose:
During a crisis, there's a constant pressure to get information out as quickly as possible. The quickness can come at a cost, as the focus on what the customer needs comes secondary to speed. This is dangerous, as it opens a business up to criticism, scrutiny, and ridicule. It also makes the business vulnerable to miscommunication and delivering misinformation. To avoid all of the above, a business needs to connect with purpose. This means before communicating with current and prospective customers, businesses should:
Understand what customers are feeling and needing. No communication should be drafted or released until a business understands what a customer wants and needs to hear. Do the research first.
Keep messages simple and digestible. If they have to analyze or question the communication, it has a high probability of being misinterpreted. And remember, perception equals reality.
Keep communication to a minimal flow. Too many messages will yield fatigue from customers, and too few will make a business forgettable. Create a calendar and stick with it, ensuring a key point to every touch point.
Avoid Polarization:
The world is not all rosy. It's not all bad, either. In fact, most of the time, it falls somewhere in between. If a business makes the world seem either perfect or terrible, it's polarizing. This is especially true in times like these, when emotions are high. It's why hitting the tone right in every communication is more important than ever. Right now, customers want (and need) empathy, compassion, and hope. Trying to be funny or perpetuating the negative will isolate audiences instead of including them. The best way to prevent polarization is to be authentic and transparent. Keep your tone neutral. Tell the truth. Don't try to be something you're not. Be mindful about aesthetics. Avoid trying to "sell." Use the time to gain more information about your customers and connect with them in meaningful ways. In other words, meet them where they are, not where you wish (or assume) they would be.
Be Relationship-Oriented (Always):
Allow me to be blunt: Connecting with your customers when it's convenient to do so isn't OK. Currently, I'm seeing a lot of that. Brands that notoriously never answered DMs or followed clients (only celebrities) on social media are now changing strategies. Many have swapped out marketing images to be less model-perfect and more regular Joe. Suddenly, businesses are celebrating their customers more than ever, in an effort to build community and solidarity. These initiatives are fine if they are here for the long run, but most are temporarily implemented to drum up new business and generate awareness. Customers can see right through this tactic. They may engage during the uptick, but won't remain loyal after the fact. Let this be a lesson to all businesses: Behavior towards customers should be consistent. If you're answering DMs now, you should later. Providing value now means providing value later. Building relationships now means building relationships later. Being inclusive now means being inclusive later. Communication is two-way and symbiotic, forever and ever. Celebrate the people who pay the bills every day and a business will never have to worry about a crisis taking them away.
Learn more