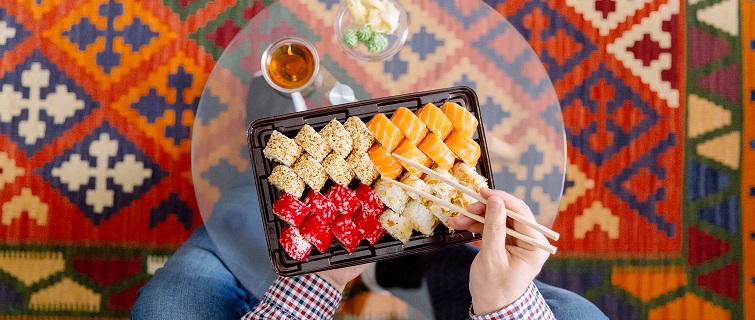 No birthday parties or live music. No art openings or open-mic poetry. So much of what made Culture Coffee Too a hub of its Northeast Washington community is gone now because of the COVID-19 pandemic and the imperative to stay home.
But while the tables may be empty, the coffee shop—whose motto is "Coffee, Culture, and Community"—hasn't shut its doors completely. It's opened them to local caterers, who are providing take-out food for customers and meals for city police and others who must stay on the job.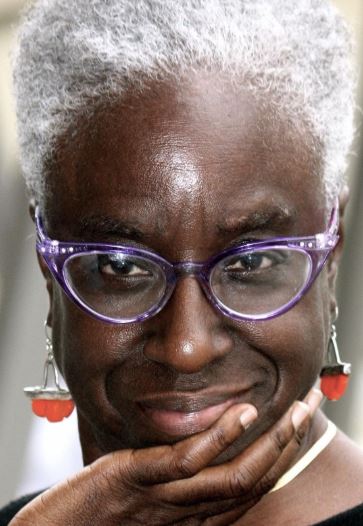 "I do a lot for the community, and the community does a lot for me," said owner Veronica Cooper, who goes by Miss V (pictured left). "So it's nothing new for me."
The pandemic has hit the restaurant industry particularly hard, and among the most vulnerable are small, locally owned establishments that can't simply close, like some of the big chains have done, and expect to open again in better times.
"We need to operate every day, all day, if we can, because restaurants have a very small profit margin," Cooper said. "So, any little glitch will throw you off, just put a big damper on you."
An 'Ecosystem' in Trouble
In March, the leisure and hospitality industry lost 459,000 jobs, according to the Bureau of Labor Statistics. That far eclipsed the next two highest categories, Health Care and Social Assistance (61,200) and Professional and Business Services (52,000).
About 30,000 restaurants have closed for good, according to the National Restaurant Association, which projects that this number could rise to 100,000 by the time the pandemic is over.
"The hospitality and tourism system are actually an ecosystem—they function together," said Erinn Tucker, Faculty Director for the Master's in Global Hospitality Leadership at Georgetown University. "As a result of that, when a monkey wrench gets thrown into the system, it actually breaks the whole system down."
Many restaurants are trying to survive by offering carry out, while others, like Culture Coffee Too, have invited caterers in to sell their meals along with the coffee shop's merchandise.
Other small restaurants have become something like "neighborhood bodegas," Tucker said, and have taken advantage of offers from companies like PepsiCo, which will come into restaurants and even set up shelving for their beverages.
A New Challenge
Former restaurant owner and chef Furard Tate knows all about the hazards that confront small, locally owned restaurants. In 2003, he opened a nonprofit called Inspire BBQ, which hired at-risk young people and others who had trouble finding jobs. However, in 2014 the restaurant was forced to close when the building it rented on H Street NE was sold for a multimillion-dollar condo development.
Still, Tate continued holding job training programs. And, over the years, he has reached out to other nonprofits as well as more than 30 local caterers who are trying to make it in the DMV. Among his collaborators are the nonprofit Dreaming Out Loud, which works to improve the availability of nutritious food in underserved areas, and Twenty Tables, which supports local restaurants and food truck owners, and provides affordable meals to college students and others on limited budgets.
The pandemic has presented yet another challenge.
"We have to get back to strengthening our communities so we can strengthen each other in these hard times," said Tate, who serves as a Capstone advisor in Georgetown's hospitality program and, along with Tucker and Andra "A.J." Johnson, helped launch the region's Black Restaurant Week.
Georgetown's program naturally pays a lot of attention to the big players that drive the restaurant, hotel, and travel industry. But, at the same time, Tucker said, she wants it to focus on local businesses, places like Culture Coffee Too that help maintain and strengthen community ties, even in the most difficult circumstances.
"I'd like people to be able to come to Georgetown and really think about how they can take their talent in hospitality and use it to help our communities," Tucker said. "That's the vision—of us really living out our values."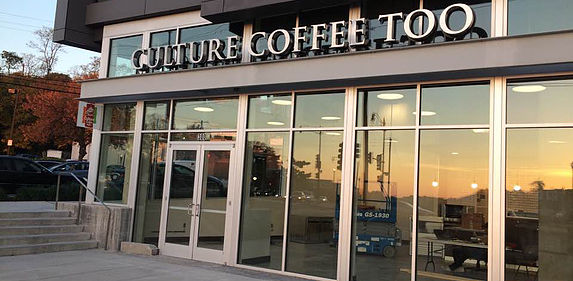 Learn more