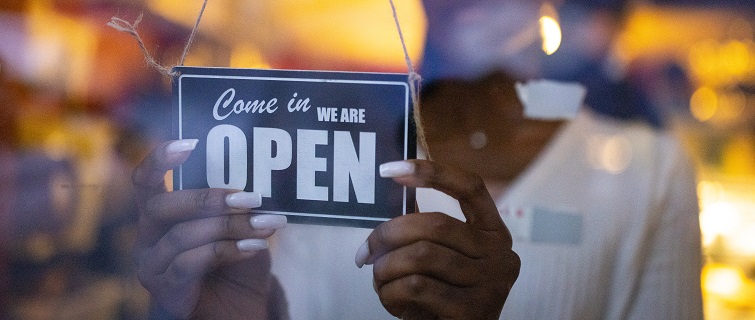 A pasta dish named after the chef's mother—what could be more fitting for a casual family restaurant in Columbus, Ohio?
There was just one problem: The entrée wasn't selling very well. And it was Mark Kelnhofer's job, as a consultant on restaurant finances, to inform the owners and senior staff. This was decades ago, and Kelnhofer does not want to name the restaurant, but he remembers having to break the news in a crowded room and the proverbial "hear-a-pin-drop" moment that followed.
This story has a happy-ish ending: the owners regained their composure, let business smarts trump nostalgia, and the restaurant—which was already doing pretty well—prospered. But it is a cautionary tale that Kelnhofer, an instructor in the Master's in Global Hospitality Leadership program at Georgetown University, tells his students: yes, things like tradition, ambiance, creativity, and culinary zeal can all contribute to a successful restaurant. But you have to make money, too.
A Long Recovery
Running a restaurant can be a brutal business, and the COVID-19 pandemic that has raged for 18 months has sent many over a financial cliff. According to the National Restaurant Association, more than 110,000 restaurants (17 percent of the total) have closed since the emergence of COVID-19, and 87 percent of full-service restaurants have lost an estimated 36 percent in sales revenue. With the U.S. emerging from the worst of the pandemic—and the lockdowns and capacity restrictions designed to contain it—the industry is coming back, but it will be a long time before it is restored to pre-pandemic health.
"Restaurants have a tough road to recovery," says Kelnhofer, president and CEO of Return on Ingredients, a food service management firm. "And I don't really think a true recovery is going to happen until six to nine months down the road."
Independent restaurants—"mom-and-pop" establishments that tend to lack resources to draw on in difficult times—have been among the hardest hit.
"The question became: Did they have enough cash to withstand the 18-month period we just dealt with?" Kelnhofer says. "And the answer is, in many cases, they ran out of cash, and as soon as you run out of cash, you're done."
A Search for Qualified Staff
Historically, the Washington, D.C., region, with its thousands of government jobs and thriving tourism industry, has tended to fare better during recessions than the nation as a whole. Not this time.
"In D.C., especially downtown, restaurants rely heavily on business from the federal government workers who work in the city Monday through Friday and spend on food and drink as part of their daily activities," says Kathy Hollinger, president and CEO of the Restaurant Association of Metropolitan Washington. "Without much tourism, despite D.C. being a big tourist destination, and without the federal employees, many restaurants in the Central Business District closed temporarily and are only now beginning to reopen."
More than 8 million restaurant workers lost their jobs during the pandemic, two-thirds of those employed by the industry, due to furloughs and layoffs, with many finding work in other sectors. Now, in an ironic twist, restaurants are struggling to find sufficient staff to serve a public clamoring to dine out again.
At a Delaware beach restaurant in late June, a casual seafood restaurant was packed on a Saturday night, but wait staff had to take turns helping with the dishes after the dishwasher suddenly quit. A sign on the front door read: "Closed Tuesdays and Wednesdays due to lack of staff."
"A $15 minimum wage [which advocates are pushing for at the national level] is a non-issue right now because people are paying more than that to find the high-quality staff," Kelnhofer says.
A Bright Spot for Hospitality Grads
Now more than ever, restaurants need to practice good menu management, Kelnhofer said. And this goes beyond having a clear understanding of what items are selling well, though that's a start. With food prices rising, restaurants need to carefully calculate their costs as well, because selling a popular dish at a loss is always a losing proposition.
One bright spot for students in hospitality programs is that this is an ideal time to get into a business that is searching everywhere for quality staff.
"Students are a little bit nervous because of what's happened in the past 18 months," Kelnhofer says. "But now's the time to get into the industry. You can find some really nice positions that have some growth potential. So, if somebody is looking for a position, I try my best to make introductions and get them into places to get their start and hopefully get them on a path to promotion."
Learn more