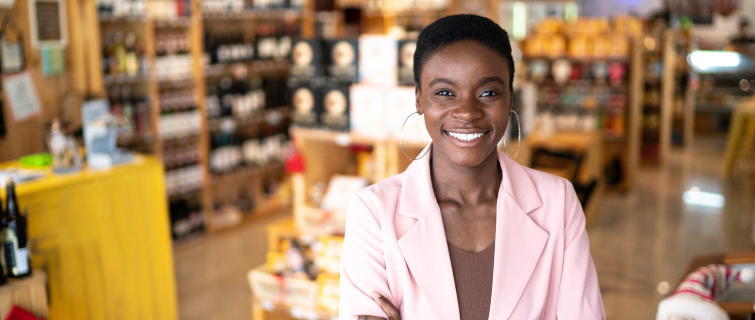 It was many years ago, but Shannon Rinella remembers the manager's comment to this day. And she thought it was wrong.
"I remember a conversation early in my career with a leader who said they weren't planning to give an associate an assignment because she was pregnant," says Rinella, now senior director of global talent development at Marriott International. "And I challenged him: 'That's not acceptable. If she wants the opportunity, you should give it to her whether she's pregnant or not.'"
That was one short encounter, years ago. But multiply that many times across a U.S. restaurant and tourism industry that employed more than 30 million people before the pandemic and accounted for nearly 7 percent of gross domestic product, and all those encounters add up to a serious problem.
Women make up the majority of workers in these industries and some 70 percent of the students in college hospitality programs, yet they are vastly underrepresented in leadership positions. According to the 2022 Castell Project report on women in the hospitality industry, women hold one leadership spot for every 10.3 men. The statistics are even worse for Black executives, who hold about 2 percent of hospitality industry jobs at the director through CEO level, and worse still for Black women.
An Uneven Recovery
These industries lost millions of customers and employees during the pandemic. Now customers are streaming back—booking flights and hotel reservations, and rediscovering sit-down dining—but many former employees are not, saying they are fed up with relatively low pay, difficult working conditions, and few opportunities for advancement.
Hospitality officials know their industry must change—for all employees, certainly, but particularly for women, people of color, and other groups that have been underrepresented in leadership. If the industry is to succeed in this new business environment and attract the kind of dedicated, service-oriented employees it needs, it must provide them with not only more job opportunities but also a clearer path to promotion and career success.
"First of all, make sure that women—and people of color, people traditionally underrepresented—are part of your talent pool," says Rinella, who is also an instructor in the Master's in Global Hospitality Leadership program at Georgetown University. "Are you looking beyond the 'traditional' choices? Are you preparing underrepresented groups of employees for leadership positions? Are you looking to them and also to some other people who might bring fresh perspective to the job?"
The benefits of diversity are well-documented. In a 2017 survey by Boston Consulting Group, companies with above-average diversity reported 19 percent more innovation revenue than those with below-average diversity (45 percent to 26 percent). And a 2021 analysis by Harvard Business Review concluded that "after women joined the C-suite, firms became both more open to change and less risk-seeking. In other words, these organizations increasingly embraced transformation while seeking to reduce the risks associated with it."
But diversity took a hit during the pandemic. According to a 2021 McKinsey & Company report covering all industries: "Women are even more burned out than they were a year ago, and the gap in burnout between women and men has almost doubled."
The reasons have a lot to do with the traditional division of labor in society. During the worst of the pandemic "many women took themselves out of the workforce, not necessarily by choice, but because they simply had no other option with children being home in virtual [classroom] environments," Rinella says.
A New Partnership
In 2020, a group called Woman Leading Travel & Hospitality formed to "unite, inspire, and empower" executive women in industry.
"It's a space for these women who are, more often than not, the only woman in the room or the only woman in the C-suite of their organization," says Senior Editor Sally Holtgrieve. "It's a space where they can come together and network with each other. It's also a safe space for them to ask questions, bring up issues. And then it also brings women from different sectors of the industry together."
The group recently formed a partnership with the Master's in Global Hospitality Leadership program at Georgetown. Members of the organization will have the opportunity to serve as Capstone advisors for Georgetown students and connect with current students and alumni through shared programming. Students will be able to work on collaborative research projects with the organization and join a practicum class focused on an industry problem.
Broadly speaking, the hospitality industry needs to focus on three areas, says Erinn Tucker-Oluwole, Ph.D., faculty director for Georgetown's hospitality program.
"First is a clear development path, because there's been a lack of that," she says. "The second is employee wellness: focus on wellbeing so that employee wellness is taken seriously in the industry. And the third is compensation."
Progress on these issues will allow the hospitality sector to attract a diverse group of employees to an industry that is, in a few important respects, unlike any other.
"To be in hospitality," Rinella says, "particularly the hotel industry, you have this really rare gift of being part of someone's memories, and not every job has that."
Learn more