Georgetown SCS
News & Events
Sample Class: Global Real Estate Investment Mgmt (7/13)
---
Sit in on a sample class for the Georgetown master's in Real Estate program. Obtain an in-depth look at what the program has to offer while you and current students explore the rise and evolution of the real estate fund industry.
Course:
Global Real Estate Investment Management (MPRE 776-40)
Class Topic:
From Buy-side to Sell-side and Back—Confessions of a Real Estate Investment Banker
Faculty Instructor:
Dietmar Georg, GLL Real Estate Partners Chairman, is the co-founder and principal of a successful and industry leading European-based international real estate investment management firm.
Guest Speaker:
Jeffrey Cooper, Executive Managing Director of Savills Studley, has been involved in over $5.3 billion of real estate transactions and has lead the firm's health care real estate practice over the past nine years.
Registration begins at 5:30 p.m.
Class runs from 6:00 - 9:20 p.m. in room C228
---
Dietmar Georg
Faculty Instructor

Jeffrey Cooper
Guest Speaker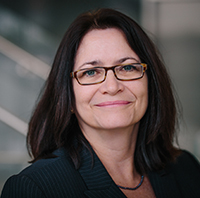 Ann Heard
Senior Admissions Advisor
Georgetown SCS
640 Massachusetts Ave, NW , C228
Washington, District of Columbia 20001
Add to Calendar
2015-07-13 17:30
2015-07-13 21:20
America/New_York
Sample Class: Global Real Estate Investment Mgmt (7/13)
Sit in on a sample class for the Georgetown master's in Real Estate program. Obtain an in-depth look at what the program has to offer while you and current students explore the rise and evolution of the real estate fund industry. Course: Global Real Estate Investment Management (MPRE 776-40) Class Topic: From Buy-side to Sell-side and Back—Confessions of a Real Estate Investment Banker Faculty Instructor: Dietmar Georg, GLL Real Estate Partners Chairman, is the co-founder and principal of a successful and industry leading European-based international real estate investment management firm. Guest Speaker: Jeffrey Cooper, Executive Managing Director of Savills Studley, has been involved in over $5.3 billion of real estate transactions and has lead the firm's health care real estate practice over the past nine years. Registration begins at 5:30 p.m. Class runs from 6:00 - 9:20 p.m. in room C228 Dietmar Georg Faculty Instructor Jeffrey Cooper Guest Speaker Ann Heard Senior Admissions Advisor
Georgetown SCS , 640 Massachusetts Ave, NW , C228 Washington, District of Columbia, United States 20001
MM/DD/YYYY
Georgetown University
School of Continuing Studies
640 Massachusetts Ave NW
Washington, DC 20001
(202) 687-8700