Georgetown SCS
News & Events
Using Culture to Brand Destinations Abroad
---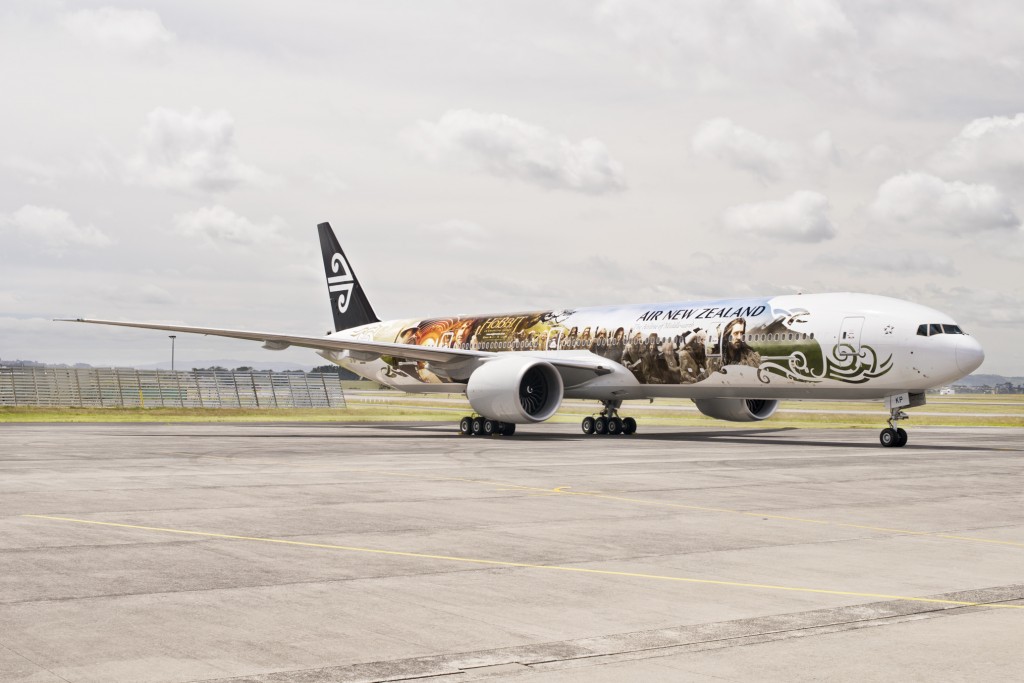 Image courtesy of Air New Zealand
Experience Kiwi Hospitality: Win a chance to Fly to New Zealand!
Stopping in D.C. as part of the
"Pleased to Seat You" inflight experience tour
, Air New Zealand will be bringing a truck outfitted with their unique seat designs for attendees to experience. Registered event guests will have the exciting opportunity to
win two tickets to New Zealand
!
Following the tour, the Master's in Hospitality Management program welcomes a conversation about marketing a destination via traditional and modern cultural vehicles—from diplomatic missions to airlines and food.
• • •
The Embassy of Ecuador will reveal its new branding campaign with indigenous roots, and Think Food Group will discuss its use of cuisine as a tool to introduce new destinations to Americans coast to coast. Air New Zealand will highlight its unexpectedly viral safety videos and innovative cabin designs, as well as offer a chance to win tickets to New Zealand.
Featuring:
AIR NEW ZEALAND
Chris Myers, Regional Director, North America & Europe
Robin Byrne, Channel Marketing
EMBASSY OF ECUADOR
Carla Portalanza, Cultural & Press Attaché
Former Undersecretary of Tourism Promotion at the Ecuadorian Ministry of Tourism
JOSE ANDRES'S THINK FOOD GROUP
Mayu Horie, General Manager, China Chilcano
RSVP:
Georgetown SCS
640 Massachusetts Ave, NW
Washington, District of Columbia 20001
Add to Calendar
2015-10-06 18:00
2015-10-06 20:00
America/New_York
Using Culture to Brand Destinations Abroad
Image courtesy of Air New Zealand Experience Kiwi Hospitality: Win a chance to Fly to New Zealand! Stopping in D.C. as part of the "Pleased to Seat You" inflight experience tour, Air New Zealand will be bringing a truck outfitted with their unique seat designs for attendees to experience. Registered event guests will have the exciting opportunity to win two tickets to New Zealand! Following the tour, the Master's in Hospitality Management program welcomes a conversation about marketing a destination via traditional and modern cultural vehicles—from diplomatic missions to airlines and food.  •  •  • The Embassy of Ecuador will reveal its new branding campaign with indigenous roots, and Think Food Group will discuss its use of cuisine as a tool to introduce new destinations to Americans coast to coast. Air New Zealand will highlight its unexpectedly viral safety videos and innovative cabin designs, as well as offer a chance to win tickets to New Zealand.  Featuring: AIR NEW ZEALAND Chris Myers, Regional Director, North America & Europe Robin Byrne, Channel Marketing    EMBASSY OF ECUADOR Carla Portalanza, Cultural & Press Attaché  Former Undersecretary of Tourism Promotion at the Ecuadorian Ministry of Tourism   JOSE ANDRES'S THINK FOOD GROUP Mayu Horie, General Manager, China Chilcano RSVP:
Georgetown SCS , 640 Massachusetts Ave, NW Washington, District of Columbia, United States 20001
MM/DD/YYYY
Georgetown University
School of Continuing Studies
640 Massachusetts Ave NW
Washington, DC 20001
(202) 687-8700