Georgetown SCS
News & Events
Hoya Pitchmasters: The Conversational Pitch
---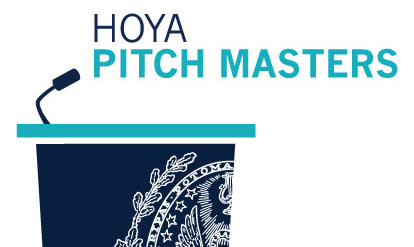 There's nothing worse than someone cornering you at a conference and rattling off their 60-second elevator pitch without taking a breath or letting you get a word in edgewise. Sometimes, how you present yourself or an idea can be way off-base from what your audience needs or wants to hear. The real art of getting someone interested in you and your ideas is a two-way street. It's a give and take. It's the secret sauce of confidence, curiosity, connection, and influence.
Carol Blymire, CEO of Blymire Communications and Georgetown professor of Personal Branding, will give a short presentation about how to think about who you are, how you're perceived, and how you can best channel a great idea or thought into a conversation that can more naturally lead to follow-up and collaboration or action.
Come prepared to pitch yourself and an idea, and be prepared to have a conversation about it with other attendees.

Georgetown SCS
Add to Calendar
2015-12-02 18:00
2015-12-02 19:30
America/New_York
Hoya Pitchmasters: The Conversational Pitch
There's nothing worse than someone cornering you at a conference and rattling off their 60-second elevator pitch without taking a breath or letting you get a word in edgewise. Sometimes, how you present yourself or an idea can be way off-base from what your audience needs or wants to hear. The real art of getting someone interested in you and your ideas is a two-way street. It's a give and take. It's the secret sauce of confidence, curiosity, connection, and influence. Carol Blymire, CEO of Blymire Communications and Georgetown professor of Personal Branding, will give a short presentation about how to think about who you are, how you're perceived, and how you can best channel a great idea or thought into a conversation that can more naturally lead to follow-up and collaboration or action. Come prepared to pitch yourself and an idea, and be prepared to have a conversation about it with other attendees.  
Georgetown SCS
MM/DD/YYYY
Georgetown University
School of Continuing Studies
640 Massachusetts Ave NW
Washington, DC 20001
(202) 687-8700