Georgetown SCS
News & Events
Hoya Pitchmasters: Damage Control in Presentations
---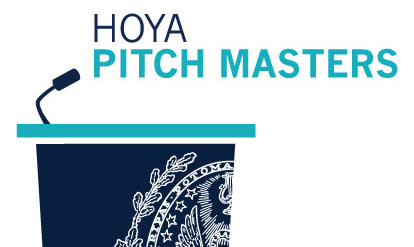 *Note*: This is the last Pitchmasters event of the year!
You are at the podium facing an unfriendly audience. Difficult questions may come your way or interruptions may occur. Despite these challenges, the stakes are high to deliver your message. How do stay in control of your presentation? How do you avoid damaging the outcome you want to achieve?
Join SCS Faculty Member Dan Webber, who was recently featured in the Washington Post for his expertise in Digital Crisis Communications, as he teaches attendees how to render presentation crises harmless.

Georgetown SCS
Add to Calendar
2016-04-05 18:00
2016-04-05 19:30
America/New_York
Hoya Pitchmasters: Damage Control in Presentations
*Note*: This is the last Pitchmasters event of the year! You are at the podium facing an unfriendly audience. Difficult questions may come your way or interruptions may occur. Despite these challenges, the stakes are high to deliver your message. How do stay in control of your presentation? How do you avoid damaging the outcome you want to achieve? Join SCS Faculty Member Dan Webber, who was recently featured in the Washington Post for his expertise in Digital Crisis Communications, as he teaches attendees how to render presentation crises harmless.  
Georgetown SCS
MM/DD/YYYY
Georgetown University
School of Continuing Studies
640 Massachusetts Ave NW
Washington, DC 20001
(202) 687-8700