Georgetown SCS
News & Events
Sample Class: Getting the Deal Done in Real Estate
---
Participate in a sample class for the Georgetown master's in Real Estate program. Obtain an in-depth look at what the program has to offer while you and other prospective students analyze how to resolve case study dilemmas posed in Real Estate classes.
Class Topic:
Getting the Deal Done: Do what it takes? Walk away? Or change the rules?
Faculty Instructor:
Glenn Williamson, is the Real Estate Faculty Director and the owner of Amber Real Estate LLC, an international real estate advisory firm based in Washington, DC. He teaches Ethics in Action, Capstone, and Exploring Opportunities in Europe. A graduate of Georgetown's School of Foreign Service (SFS '83), Williamson has developed properties in Chicago, Warsaw, Poland, and St. Petersburg, Russia.
Event Agenda:
Registration begins at 6:00 p.m.
Class runs from 6:30 - 7:30 p.m. in room C224
---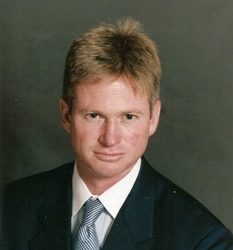 Glenn Williamson
Faculty Director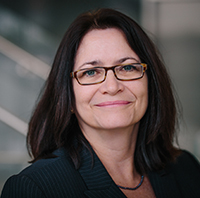 Ann Heard
Senior Admissions Advisor
Georgetown SCS
640 Massachusetts Ave, NW , C224
Washington, District of Columbia 20001
Add to Calendar
2016-07-07 18:00
2016-07-07 19:30
America/New_York
Sample Class: Getting the Deal Done in Real Estate
Participate in a sample class for the Georgetown master's in Real Estate program. Obtain an in-depth look at what the program has to offer while you and other prospective students analyze how to resolve case study dilemmas posed in Real Estate classes. Class Topic: Getting the Deal Done: Do what it takes? Walk away? Or change the rules? Faculty Instructor: Glenn Williamson, is the Real Estate Faculty Director and the owner of Amber Real Estate LLC, an international real estate advisory firm based in Washington, DC. He teaches Ethics in Action, Capstone, and Exploring Opportunities in Europe. A graduate of Georgetown's School of Foreign Service (SFS '83), Williamson has developed properties in Chicago, Warsaw, Poland, and St. Petersburg, Russia. Event Agenda: Registration begins at 6:00 p.m. Class runs from 6:30 - 7:30 p.m. in room C224 Glenn Williamson Faculty Director Ann Heard Senior Admissions Advisor
Georgetown SCS , 640 Massachusetts Ave, NW , C224 Washington, District of Columbia, United States 20001
MM/DD/YYYY
Georgetown University
School of Continuing Studies
640 Massachusetts Ave NW
Washington, DC 20001
(202) 687-8700