Georgetown SCS
News & Events
Brand Cuba: Does the Experience Deliver?
---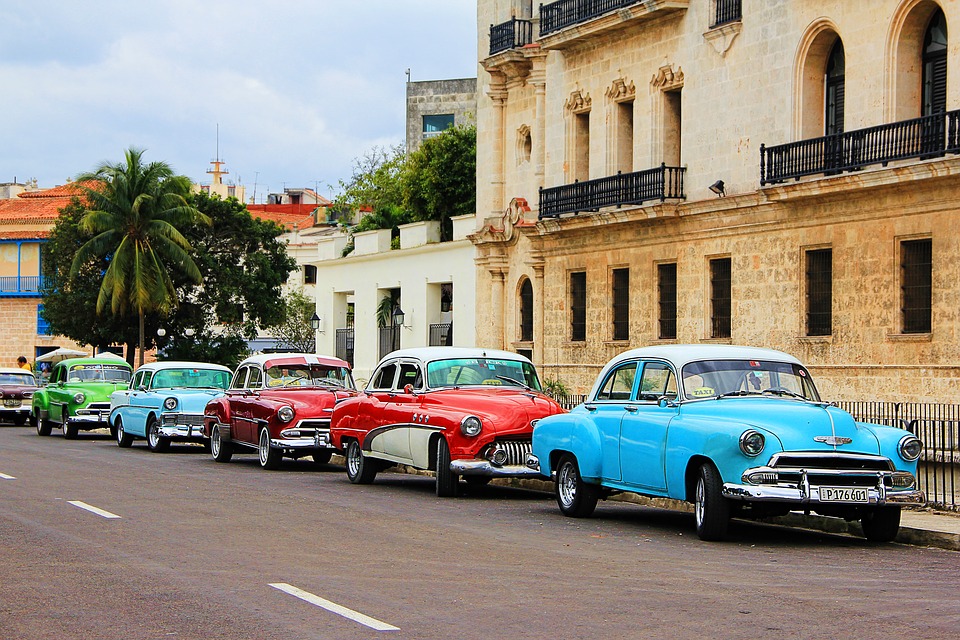 Brand Cuba: Does the Experience Deliver?
How do you ensure your brand delivers on its promise? What if the brand is an entire country? Earlier this year, Cuba's doors started to open for American travelers and it quickly became one of the most sought-after exotic destinations. But, the island is already struggling to keep up with the adventurers who are flocking to its shores. Hotels are full, the entry process is complicated, Wi-Fi is practically non-existent, and some say Cuban food is better in Miami.
Join the conversation on this looming brand crisis, explore opportunities and envision fresh ideas to spice up the island destination and the Cuban brand before it cools off too quickly.

Featuring:
COLLIN LAVERTY, Founder and President, Cuba Educational Travel
MELISSA LENTZ, USAToday and M. Hatter Consulting
TRIPP MCLAUGHLIN, Director, Brand Management, Tru by Hilton, Hilton Worldwide | Adjunct Faculty, Integrated Marketing Communications, Georgetown University
KRISTINA MESSNER, Vice President, Public Relations, Focused Image
Co-hosted by the master's in Hospitality Management and Integrated Marketing Communications programs
Georgetown SCS
640 Massachusetts Ave NW
Washington, District of Columbia 20001
Add to Calendar
2016-12-06 18:00
2016-12-06 20:00
America/New_York
Brand Cuba: Does the Experience Deliver?
Brand Cuba: Does the Experience Deliver? How do you ensure your brand delivers on its promise? What if the brand is an entire country? Earlier this year, Cuba's doors started to open for American travelers and it quickly became one of the most sought-after exotic destinations. But, the island is already struggling to keep up with the adventurers who are flocking to its shores. Hotels are full, the entry process is complicated, Wi-Fi is practically non-existent, and some say Cuban food is better in Miami. Join the conversation on this looming brand crisis, explore opportunities and envision fresh ideas to spice up the island destination and the Cuban brand before it cools off too quickly.    Featuring: COLLIN LAVERTY, Founder and President, Cuba Educational Travel MELISSA LENTZ, USAToday and M. Hatter Consulting TRIPP MCLAUGHLIN, Director, Brand Management, Tru by Hilton, Hilton Worldwide | Adjunct Faculty, Integrated Marketing Communications, Georgetown University KRISTINA MESSNER, Vice President, Public Relations, Focused Image Co-hosted by the master's in Hospitality Management and Integrated Marketing Communications programs
Georgetown SCS , 640 Massachusetts Ave NW Washington, District of Columbia, United States 20001
MM/DD/YYYY
Georgetown University
School of Continuing Studies
640 Massachusetts Ave NW
Washington, DC 20001
(202) 687-8700