Georgetown SCS
News & Events
Certificate Programs Information Fair
---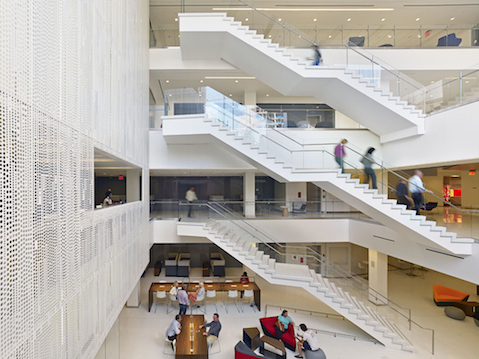 ---
Join us at our downtown campus to learn how a professional certificate from Georgetown University can benefit your career. Come at your convenience for an opportunity to meet with faculty and staff from your specific program of interest. A light lunch will be served during the general information fair for all certificate programs and a special breakout session will also be held by the Institute for Transformational Leadership.
About the Center:
The Center for Continuing & Professional Education (CCPE) offers certificate programs in business, finance, marketing, and technology as well as leadership development and leadership coaching programs through the Institute for Transformational Leadership. Our portfolio of noncredit professional certificate programs and courses provides professionals with a targeted and flexible means to advance, change, or refocus careers and position organizations for future growth.
Event agenda:
12:00 PM: Doors Open
12:00 - 1:30 PM: Certificate Program Information Fair Open
12:30 - 1:30 PM: Institute for Transformational Leadership Breakout Session
Accommodation requests related to a disability should be emailed to scsevents@georgetown.edu at least five (5) days prior to the event. A good faith effort will be made to fulfill requests received after that point.
Add to Calendar
2017-05-24 12:00
2017-05-24 13:30
America/New_York
Certificate Programs Information Fair
Join us at our downtown campus to learn how a professional certificate from Georgetown University can benefit your career. Come at your convenience for an opportunity to meet with faculty and staff from your specific program of interest. A light lunch will be served during the general information fair for all certificate programs and a special breakout session will also be held by the Institute for Transformational Leadership.   About the Center:  The Center for Continuing & Professional Education (CCPE) offers certificate programs in business, finance, marketing, and technology as well as leadership development and leadership coaching programs through the Institute for Transformational Leadership. Our portfolio of noncredit professional certificate programs and courses provides professionals with a targeted and flexible means to advance, change, or refocus careers and position organizations for future growth.  Event agenda:    12:00 PM: Doors Open 12:00 - 1:30 PM: Certificate Program Information Fair Open 12:30 - 1:30 PM: Institute for Transformational Leadership Breakout Session Accommodation requests related to a disability should be emailed to scsevents@georgetown.edu at least five (5) days prior to the event. A good faith effort will be made to fulfill requests received after that point.  
MM/DD/YYYY
Georgetown University
School of Continuing Studies
640 Massachusetts Ave NW
Washington, DC 20001
(202) 687-8700