Georgetown SCS
News & Events
Chef Rock Harper: Storytelling Through Food
---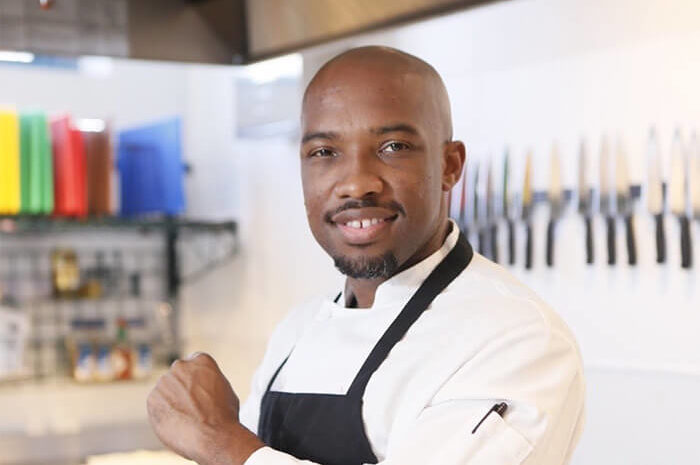 Hosted by the Master's in Global Hospitality Leadership program
Chef Rock Harper: Storytelling Through Food
Chef Rock Harper, winner of Season 3 of Hell's Kitchen, will be discussing storytelling through a dish. He will examine how fried chicken–which was originated by the Scots–eventually found its way into American Southern cuisine, stirring up both positive and negative stereotypes. Chef Rock aims to empower people (and chefs) with food knowledge.
Moderated by: Dr. Erinn Tucker
Faculty Director, Global Hospitality Leadership
Speaker: Chef Rahman "Rock" Harper
CEO, RockSolid Creative Food Group, LLC
Host, The Chef Rock Xperiment podcast
Winner, Season 3, Hell's Kitchen
Registration Information:
This event is free and open to the public. Registration is strongly recommended.
Georgetown University SCS
640 Massachusetts Ave NW
Washington, District of Columbia 20001
Add to Calendar
2018-03-13 16:30
2018-03-13 19:00
America/New_York
Chef Rock Harper: Storytelling Through Food
{% load config_tags %}RSVP Hosted by the Master's in Global Hospitality Leadership program Chef Rock Harper: Storytelling Through Food Chef Rock Harper, winner of Season 3 of Hell's Kitchen, will be discussing storytelling through a dish. He will examine how fried chicken–which was originated by the Scots–eventually found its way into American Southern cuisine, stirring up both positive and negative stereotypes. Chef Rock aims to empower people (and chefs) with food knowledge. Moderated by: Dr. Erinn Tucker Faculty Director, Global Hospitality Leadership Speaker: Chef Rahman "Rock" Harper CEO, RockSolid Creative Food Group, LLC Host, The Chef Rock Xperiment podcast Winner, Season 3, Hell's Kitchen Registration Information: This event is free and open to the public. Registration is strongly recommended. {% load config_tags %}RSVP
Georgetown University SCS , 640 Massachusetts Ave NW Washington, District of Columbia, United States 20001
MM/DD/YYYY