Admitted Student Event & Georgetown Hoyas Basketball Game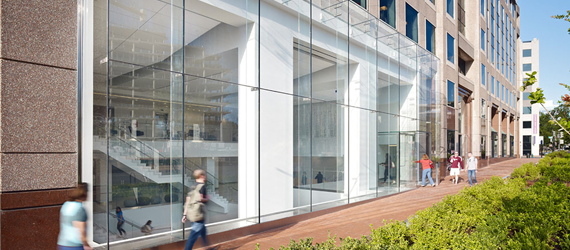 Admitted Student Event & Georgetown Hoyas Basketball Game
You're invited to our doubleheader Admitted Student Event!
Join other admitted students to engage with program staff and faculty at Georgetown's School of Continuing Studies in downtown D.C. You'll hear from a panel of students and alumni from different SCS programs who will share their experiences with you.
Afterward, you'll have the chance to watch the acclaimed Georgetown Hoyas basketball team play the UMBC Retrievers at Capital One Arena—a five-minute walk from SCS. Courtside tickets are free for those attending the Admitted Student Event.
Agenda:
6:45 p.m. Check-in table opens
7:00 p.m. Admitted Student Event at Georgetown SCS, 640 Mass Ave NW (Zoom also available)
8:30 p.m. Georgetown v. UMBC Basketball Game at Capital One Arena (optional; 5-minute walk)
RSVP: To register for this event, check your inbox for the RSVP link. If you have been admitted, but did not receive an invitation, contact scsadmissions@georgetown.edu.
Registration Policy: This event is only open to admitted students for the Spring 2022, Summer 2022, and Fall 2022 semesters. Unfortunately, we cannot accommodate friends or family. Attendees will be asked to present a valid government-issued photo ID at the security desk. Accommodation requests related to a disability should be emailed to scsevents@georgetown.edu. A good faith effort will be made to fulfill requests received.
COVID-19 Policy for In-Person Attendees: Per University guidelines, proof of vaccination (or proof of exemption as well as a negative COVID test) is required to enter the Georgetown SCS campus. Masks are required while inside our building. Food will not be provided at SCS but bottled water will be available. Walk-ins are not permitted at this event. Registration must be completed in advance as well as a health attestation the day of; more guidance will be provided upon registration.
Georgetown SCS
640 Massachusetts Ave NW
Washington, District of Columbia 20001
Add to Calendar
2021-12-08 19:00
2021-12-08 22:00
America/New_York
Admitted Student Event & Georgetown Hoyas Basketball Game
Admitted Student Event & Georgetown Hoyas Basketball Game You're invited to our doubleheader Admitted Student Event!  Join other admitted students to engage with program staff and faculty at Georgetown's School of Continuing Studies in downtown D.C. You'll hear from a panel of students and alumni from different SCS programs who will share their experiences with you.  Afterward, you'll have the chance to watch the acclaimed Georgetown Hoyas basketball team play the UMBC Retrievers at Capital One Arena—a five-minute walk from SCS. Courtside tickets are free for those attending the Admitted Student Event. Agenda: 6:45 p.m. Check-in table opens 7:00 p.m. Admitted Student Event at Georgetown SCS, 640 Mass Ave NW (Zoom also available)  8:30 p.m. Georgetown v. UMBC Basketball Game at Capital One Arena (optional; 5-minute walk)  RSVP: To register for this event, check your inbox for the RSVP link. If you have been admitted, but did not receive an invitation, contact scsadmissions@georgetown.edu. Registration Policy: This event is only open to admitted students for the Spring 2022, Summer 2022, and Fall 2022 semesters. Unfortunately, we cannot accommodate friends or family. Attendees will be asked to present a valid government-issued photo ID at the security desk. Accommodation requests related to a disability should be emailed to scsevents@georgetown.edu. A good faith effort will be made to fulfill requests received.  COVID-19 Policy for In-Person Attendees: Per University guidelines, proof of vaccination (or proof of exemption as well as a negative COVID test) is required to enter the Georgetown SCS campus. Masks are required while inside our building. Food will not be provided at SCS but bottled water will be available. Walk-ins are not permitted at this event. Registration must be completed in advance as well as a health attestation the day of; more guidance will be provided upon registration. 
Georgetown SCS , 640 Massachusetts Ave NW Washington, District of Columbia, United States 20001
MM/DD/YYYY
Choose Your Term
We are transitioning to a new system for applications to the Spring 2019 term and later. Please select the term of your application: