The Billion Dollar Business of esports - Are You In?
---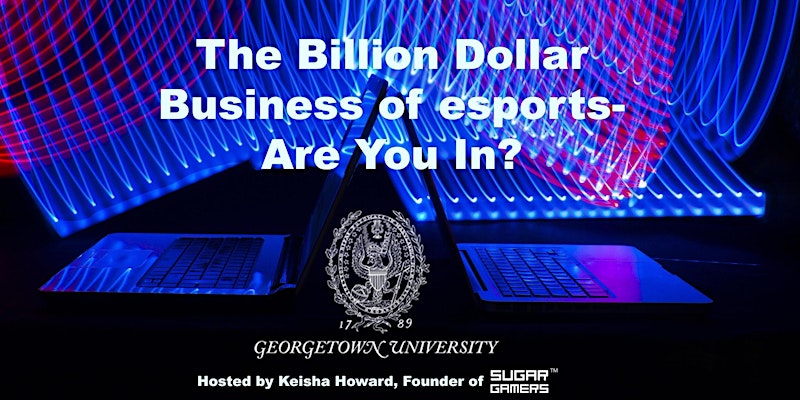 Topping over $1 billion dollars (US) in revenue in 2020 and a global audience approaching 500 million, the global business of esports is the future and the future is here. Esports has become a dominant global force by attracting players, teams, investors, sponsors, and fans at a rapid clip while filling venues to capacity and raising online viewership. With its meteoric rise, esports is becoming the most financially lucrative sector of the sports industry.
This seminar convenes esports subject matter experts and thought leaders to explore the business of esports and the esports ecosystem. With industry growth comes business and professional opportunities spanning brand partnerships, content creation, and distribution, competition, and event organizers as well as media rights and streaming technology. The seminar will also explore the culture of esports, its audience and fan base, and the dominant game genres comprising the industry. Attend, learn, and understand the power of esports and ways to get into the game.
Topics and Panel Discussions Include:
Esports 101
Building a Brand
Content, Streaming, and Platforms
Events
Partnerships
Inclusion Development
The Business of esports
Hosted by:
Keisha Howard, Founder of Sugar Gamers
Dr. La Quita Frederick, Georgetown University, Faculty Director and Associate Professor of the Practice for the Sport Industry Management (SIM) Master of Professional Studies Program
With VIP Speakers:
Grant Paranjape, VP Washington Justice
Harris Rubenstein, Social & Digital Content Producer at NBA 2K League
Claire Kaido, Director, Business Operations, Westchester Knicks and Knicks Gaming
With Monumental Sports & Entertainment VIP Panelists:
Zachary Leonsis, Monumental Sports Senior Vice President of Strategic Initiatives
Andrew McNeill, Monumental Sports, Director of esports
Patrick Crossan, Monumental Sports Team Manager, Wizards District Gaming
Online
Add to Calendar
2020-10-02 11:00
2020-10-02 16:00
America/New_York
The Billion Dollar Business of esports - Are You In?
{% load config_tags %}Tickets Topping over $1 billion dollars (US) in revenue in 2020 and a global audience approaching 500 million, the global business of esports is the future and the future is here. Esports has become a dominant global force by attracting players, teams, investors, sponsors, and fans at a rapid clip while filling venues to capacity and raising online viewership. With its meteoric rise, esports is becoming the most financially lucrative sector of the sports industry. This seminar convenes esports subject matter experts and thought leaders to explore the business of esports and the esports ecosystem. With industry growth comes business and professional opportunities spanning brand partnerships, content creation, and distribution, competition, and event organizers as well as media rights and streaming technology. The seminar will also explore the culture of esports, its audience and fan base, and the dominant game genres comprising the industry. Attend, learn, and understand the power of esports and ways to get into the game. Topics and Panel Discussions Include: Esports 101 Building a Brand Content, Streaming, and Platforms Events Partnerships Inclusion Development The Business of esports Hosted by: Keisha Howard, Founder of Sugar Gamers Dr. La Quita Frederick, Georgetown University, Faculty Director and Associate Professor of the Practice for the Sport Industry Management (SIM) Master of Professional Studies Program With VIP Speakers: Grant Paranjape, VP Washington Justice Harris Rubenstein, Social & Digital Content Producer at NBA 2K League Claire Kaido, Director, Business Operations, Westchester Knicks and Knicks Gaming With Monumental Sports & Entertainment VIP Panelists: Zachary Leonsis, Monumental Sports Senior Vice President of Strategic Initiatives Andrew McNeill, Monumental Sports, Director of esports Patrick Crossan, Monumental Sports Team Manager, Wizards District Gaming {% load config_tags %}Tickets
Online
MM/DD/YYYY
Choose Your Term
We are transitioning to a new system for applications to the Spring 2019 term and later. Please select the term of your application: