Google Tools Training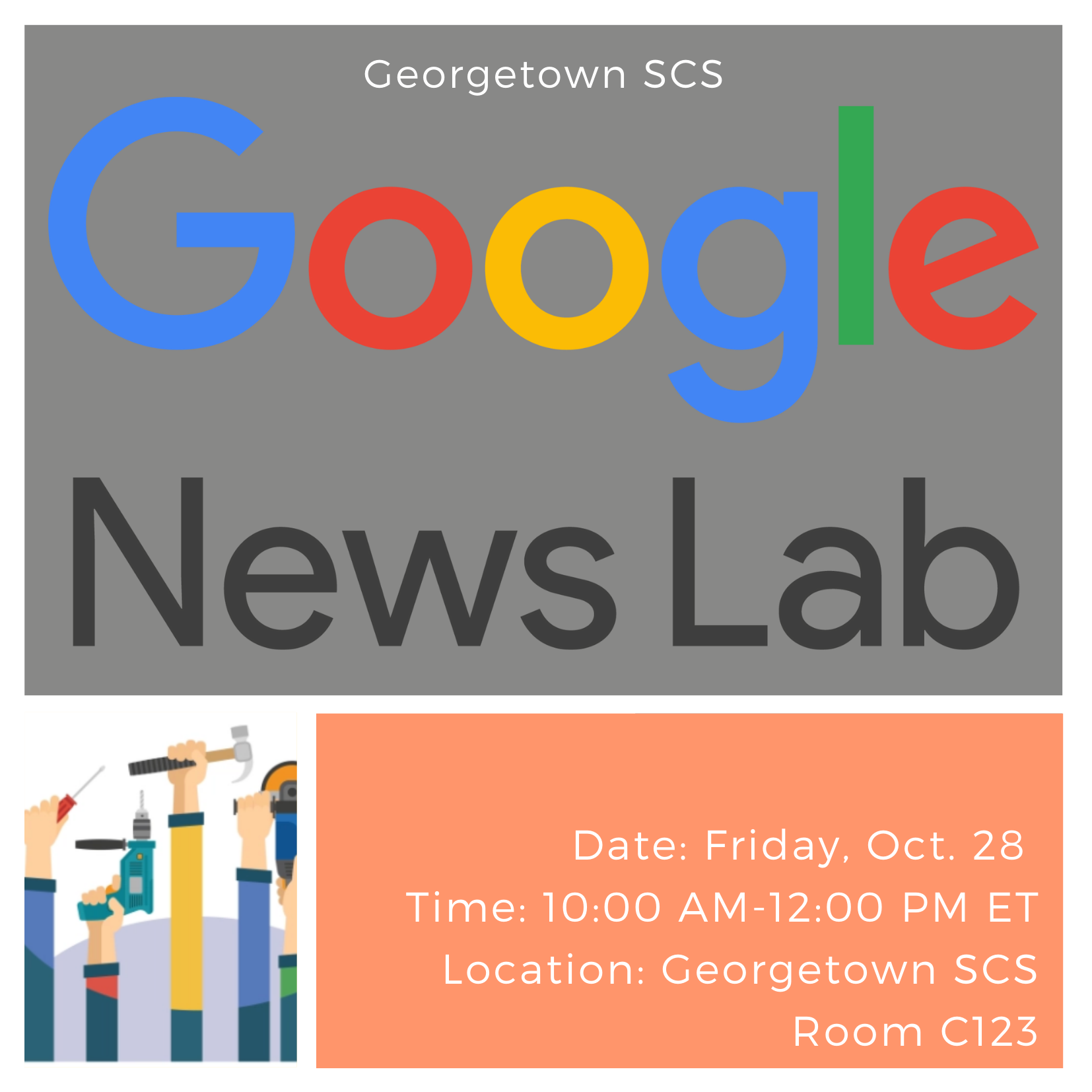 Georgetown's Marketing and Communications community hosts a free Google News lab training program that will cover an overview of the Google tools.
Topics covered include Google Fact-Check Explorer, Google Scholar, Google Dataset Search, Google Public Data Explorer, Google Trends, Google search shortcuts, MapChecking.com for crowd size estimates, Google Earth Measure tool, and Google Earth Engine Timelapse.
Please RSVP to join us Friday, October 28 from 10:00 a.m. - 12:00 p.m. ET. All attendees attending in person must be fully vaccinated and compliant with the GU360 system.
Add to Calendar
2022-10-28 10:00
2022-10-28 12:00
America/New_York
Google Tools Training
{% load config_tags %}RSVP Georgetown's Marketing and Communications community hosts a free Google News lab training program that will cover an overview of the Google tools.  Topics covered include Google Fact-Check Explorer, Google Scholar, Google Dataset Search, Google Public Data Explorer, Google Trends, Google search shortcuts, MapChecking.com for crowd size estimates, Google Earth Measure tool, and Google Earth Engine Timelapse. Please RSVP to join us Friday, October 28 from 10:00 a.m. - 12:00 p.m. ET. All attendees attending in person must be fully vaccinated and compliant with the GU360 system.  {% load config_tags %}RSVP
MM/DD/YYYY
Choose Your Term
We are transitioning to a new system for applications to the Spring 2019 term and later. Please select the term of your application: