Master's in Systems Engineering Management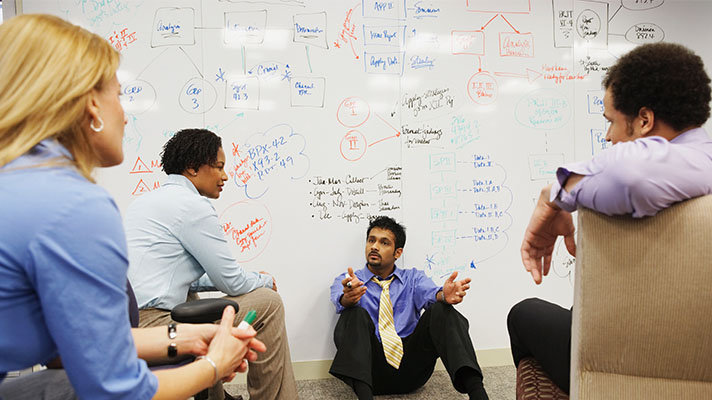 Master's Degree
Fully Accredited Program
Develop both the leadership and the technical skills that you need to successfully manage high-level projects, create solutions, and inspire change in today's complex world.
The Master's in Systems Engineering Management is no longer admitting students. Please visit the pages of our other technology and security degree offerings for programs being offered.
---
Georgetown's Master of Professional Studies in Systems Engineering Management prepares you to pioneer solutions and impact change in today's complex world.
Rooted in application, our program immerses you at the intersection of management and engineering. You'll master not only the engineering principles needed to develop innovative solutions, but also the leadership skills that are integral to managing projects and teams. Outside of the classroom, you'll have opportunities to practice your skills in the real world through client engagements, case studies, and events with some of the industry's leading organizations.
Number of Credits: 30 credits

Number of Credits

30 credits

Format: On-campus

Total Tuition: $43,230*

Enrollment: Full-time or part-time

Enrollment

Full-time or part-time

Duration: 2 to 5 years

Semester of Entry: Fall
Building upon the holistic nature of systems engineering, our curriculum emphasizes the use of big-picture thinking to manage critical challenges around the world. You'll examine the technical and social issues driving large-scale change while understanding how to analyze business problems, recognize connections, and engage in creative problem-solving.
Testimonials from current students and alumni.
I see it as a technical MBA—you're supposed to understand the technical aspects of engineering, but you have the facility and mindset to understand the bigger picture."

Michael-David Lamos Master's in Systems Engineering Management
Ideal for working professionals, our program is designed to fit your schedule. We offer options for full- or part-time participation and classes held on weekday evenings, so you can earn your degree at a pace that suits your needs—without interrupting your career.
Our graduates are strategic problem-solvers who can successfully manage today's complex systems. After completing the program, you'll have the technical knowledge and practical skills that place you in high demand in a growing marketplace.
*Tuition rates for each term are published annually, typically in February. Total tuition listed here reflects Fall semester of entry.
---