Master's in Global Hospitality Leadership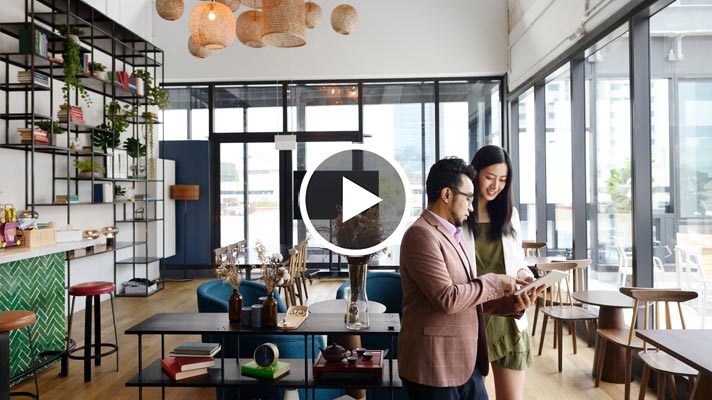 Master's Degree
Fully Accredited Program
Acquire the advanced knowledge and skills required to lead complex organizations in the hospitality, tourism, and management industries.
We are no longer accepting applications for this program.
Georgetown's Master of Professional Studies in Global Hospitality Leadership prepares you to excel in today's hospitality and tourism industry. We see socially and ecologically conscious travel as a way to achieve inclusivity, equitability, and accessibility for all. You'll explore all sectors of the field including hotels, destination management, sustainability, events, and food and beverage, while building your skills through hands-on project experience. And you'll do it in Washington, D.C., the corporate headquarters of Marriott International, Choice Hotels, and Hilton, and the center of destination management professionals from every tourism convention and visitor's bureau in the United States.
Number of Credits: 33 credits

Number of Credits
33 credits

Format: On-campus

Total Tuition: $51,909*

Enrollment: Full-time or part-time

Enrollment
Full-time or part-time

Time to Complete: 2–5 years

Time to Complete
2–5 years

Semester of Entry: Fall, spring, summer

Semester of Entry
Fall, spring, summer
Our program is uniquely tied to the industry. Capitalizing on Georgetown's broad partner network and location, we provide access to valuable resources—including direct exposure to the leaders of the hospitality business—to support your ongoing professional development.
In the classroom, you'll learn from industry experts and innovators, who bring specialized knowledge and experience across various sectors of the field—from hotels to food and beverage, meetings, airlines, and beyond. Outside of class, you'll have opportunities to expand your network through real-world client engagements, case studies, and events with some of the world's largest hospitality organizations.
Testimonials from current students and alumni.
There is no better place in the world to pursue professional studies in global hospitality leadership than Washington, D.C. This city's metropolitan area has become a capital of the international hotel and lodging industry. Georgetown's program offers students a unique opportunity to learn from industry leaders (who serve on our faculty and guest lecture), visit their places of business, pursue internships and other job opportunities and network within the industry."

Robert Lannan, Faculty Master's in Global Hospitality Leadership

Here at Georgetown, the program has helped me bridge the gap and elevated my performance in an industry that I'm already a part of and love. I've been able to apply skills learned in class with my daily operation on work projects."

Louise Diallo Barry Master's in Global Hospitality Leadership
Ideal for working professionals, our program is designed to fit your schedule. We offer options for full- or part-time participation and classes held on weekday evenings, so you can earn your degree at a pace that suits your needs—without interrupting your career. You'll leave the program primed to lead with confidence and achieve success in this dynamic and global industry.
*Tuition rates for each term are published annually, typically in February. Total tuition listed here reflects Fall semester of entry.