Master's in Global Hospitality Leadership
Advisory Board
We are no longer accepting applications for this program.
The Advisory Board for the Global Hospitality Leadership program consists of distinguished thought leaders and practitioners from all facets of the industry, including hotels, asset management, restaurants, associations, technology, media, and airlines. These esteemed experts connect Georgetown University directly with the industry, serve as mentors and advisors for students, and guide the future direction of the program's curriculum and modalities.
---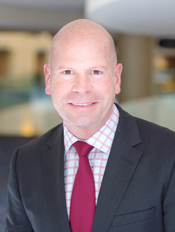 Brad Aldrich, Chair
Senior Vice President, Business Development, American Hotel and Lodging Association
Brad Aldrich is responsible for new business development, branding opportunities, partnership programs and sponsorships at the American Hotel and Lodging Association. Aldrich seeks opportunities for AH&LA to develop effective programs and partnerships including industry tradeshows, insurance, greening initiatives and purchasing discounts. Prior to joining AH&LA in 2005, Aldrich spent more than 22 years with US Airways, most recently serving as a program manager for premium brands. His responsibilities included increasing membership and revenue activities for US Airways Club, US Airways Shuttle, First Class and International Envoy products. Aldrich holds a Bachelor's of Business Administration from Mid-America Nazarene University.
---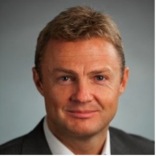 Gareth Fox
Vice President, Human Resources Operations – Americas, Hilton Worldwide
Gareth Fox is responsible for the global management of 55,000 team members, 220 HR Directors, and a team of 15 Corporate HR leaders. Fox has worked across 6 continents, bringing a strong strategic & commercially oriented approach to HR. Thriving in the challenge of HR transformation and developing its function, Fox partners with Operations Presidents and CHRO to deliver business results and build a sustainable long term strategy for growth. Prior to his role as Vice President, Fox served as Vice President of Human Resource Operations--Middle East and Africa with Hilton Worldwide, and Regional Director of Human Resources--Middle East and Africa for Intercontinental Hotels Group. Fox holds a Bachelor's degree from the University of Westminster.
---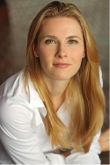 Carley Graham Garcia
Head of Global Industry Relations, Google, Inc.
Carley Graham Garcia leads the efforts to foster affinity for Google amongst the industry trade and customer audiences. As part of this global role, Graham Garcia leads the team responsible for managing relationships with key industry associations and for enhancing relationships with and driving revenue opportunities for Google's media properties. Prior to joining Google in 2007, Graham Garcia was the Director of Advertising Sales at National Journal Group in Washington, DC. She has also held positions in the Integrated Advertising Sales Group at The Atlantic and within the marketing department of The Advisory Board Company. Graham Garcia holds a BA from Georgetown University, a MBA from the Stern School of Business at New York University, and is currently on leave from Harvard's Kennedy School of Government, where she is pursuing a Mid-Career Master's in Public Administration.
---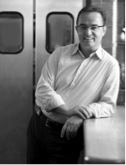 Wolfgang Lindlbauer
Chief Discipline Leader, Global Operations Services, Marriott International, Inc.
Lindlbauer oversees all key global operation disciplines, including Food & Beverage, Event Management, Engineering, Spa, Online Retail, Supplier Diversity, and Sustainability for Marriott International. Prior to assuming this role, Wolfgang served as the Senior Vice President, Food & Beverage Design & Development where he led a team with responsibilities touching all of Marriott's 18 brands in 68 countries from restaurant and menu design and food safety, to innovations in event execution, and service and brand standards. A 35-year veteran in the hospitality industry, Lindlbauer started his career as a bellboy and completed his apprenticeships as a chef in hotel management. He has worked throughout the US, Middle East and Europe in various food and beverage and operations positions at Marriott's hotels and corporate headquarters. Before returning to Washington, DC in 2008, he spent seven years as the Regional Vice President Operations for Continental Europe, where he was responsible for food and beverage, rooms operations, brand standards, and new hotel programming.
---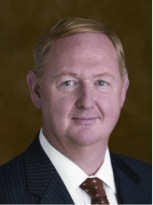 Craig Mason
Senior Vice President, Asset Management, Host Hotels & Resorts
Craig Mason is responsible for Host Hotels & Resorts' Western US and Latin American Region and has been a member of the Asset Management team for 18 years. Mason directly oversees a team that aggressively manages a portfolio of 40 full service hotels in the upper upscale and luxury hotel tiers with a value in excess of $5.0 Billion. Prior to his joining Host, Mason served as Senior Vice President of the Carey Winston Company, a full service commercial real estate firm, where he worked as part of a team for institutional clients in the investment, management, and leasing of commercial office and retail properties. Preceding this, Mason served as Vice President of Asset Management at The Balcor Company, an American Express real estate subsidiary. Mason earned his Bachelor of Science degree from the School of Hotel Administration at Cornell University. He also has a Master of Management degree from the Kellogg Graduate School of Management at Northwestern University with a concentration in finance. Mason also received his Master of Real Estate Development from the Carey School of Business at Johns Hopkins University.
---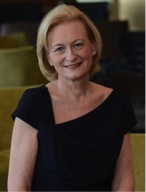 Dawn Sweeney
President and CEO, National Restaurant Association and National Restaurant Association Educational Foundation
Dawn Sweeney has led the National Restaurant Association as president and chief executive officer since late 2007. She has been instrumental in focusing the mission of the Association on protecting and advancing the restaurant industry, which employs more than 13 million individuals across one million restaurant and foodservice outlets. Additionally, as president and CEO of the National Restaurant Association Educational Foundation, Sweeney has helped educate students on the restaurant business and provided educational scholarships. Before joining the National Restaurant Association, Sweeney was president and CEO of AARP Services, the wholly-owned taxable subsidiary of AARP. Her 25+ years of marketing, advocacy, and policy experience also include leadership positions at the National Rural Electric Cooperative Association and the International Dairy Foods Association. Sweeney is native of Maine and earned her MBA at George Washington University.
---

Anthony Tangorra
Vice President, Commercial US at Manchester Airports Group
Anthony Tangorra is a leader in consumer innovation in the commercial space via a career starting with Continental Airlines in 2001. He is currently working as Vice President, Commercial US at Manchester Airports Group. In 2011, he created Airspace Lounge, the first consumer-facing airport lounge brand in the US. As its CEO, Tangorra built Airspace's sleek consumer-facing image while simultaneously positioning Airspace to be a key component of corporate airport lounge strategy for prestigious brands such as American Express, JetBlue Airways, and American Airlines. Tangorra served as the corporate Senior Vice President of airport services giant Swissport, and also President of their US lounge subsidiary. He has held other leadership roles at Gate Gourmet, Seaport Airlines, and Frontier Airlines. Tangorra earned a Bachelor of Arts degree in public policy and economics and an MBA from The George Washington University in Washington, D.C.
---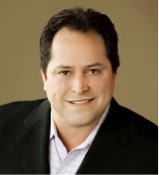 Larry Traxler
Senior Vice President, Global Design, Hilton Worldwide
Larry Traxler oversees Hilton Worldwide's design efforts for all luxury, full, and focused-service hotel brands. Traxler and his talented Global Design Team work closely with developers, architects, and designers to ensure that the unique style of each brand is reflected across the properties within its global portfolio. Traxler has amassed more than 22 years of international hospitality design experience working with the full spectrum of hotel segments. Previously, he directed the Architecture & Design Department for Hyatt Hotels North America & Caribbean region. Traxler also served as the Design Director for Ian Schrager Hotels, and design firms Wilson & Associates, and Hirsch Bedner & Associates, focusing on hotel design and development operations. His career began in the experimental architectural design office of Jordan Mozer & Associates. Traxler holds a six-year professional Bachelor of Architecture degree with a minor in Professional Practice from the University of Cincinnati's College of Design, Architecture, Art & Planning.
---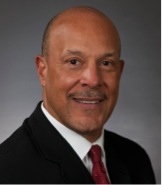 Carroll Warfield
Senior Advisor, Thayer Lodging Group
Carroll Warfield is a senior executive with more than 30 years of experience in hotel operations, strategic positioning and finance. He leads Thayer Lodging Group's Operations and Asset Management for their extensive company portfolios and is also a member of their Investment Committee for all active funds. Warfield joined Thayer in 1996 and was responsible for Asset Management and Operations of all company-owned properties. He participates in due diligence for all new hotel investments. Prior to joining Thayer, Warfield spent 14 years with Marriott Corporation and Marriott International. During his tenure, he held positions in Hotel Operations, Corporate Strategic Planning and Finance. From 1981 to 1984, Mr. Warfield worked for McKinsey & Company where conducted Strategic Positioning and Profit Enhancement projects for major companies in the United States and Europe. Warfield holds a B.S degree in Accounting from Hampton University. He received an MBA from the University of Virginia's Darden School of Business, where he was awarded the Faculty Award for Academic Excellence and the William Michael Shermet Award for Academic Excellence and Competitive Spirit.
---

Chris Vasiliou
Executive Director, Four Block Foundation
Christopher Vasiliou is a senior travel industry executive with over 30 years of leadership experience in global corporate travel management, travel e-commerce, hospitality, airline and global distribution businesses. A U.S. Navy veteran, he is now Executive Director of Four Block Foundation, responsible for career development initiatives and programs for student veterans, university partners and corporate sponsors. Vasiliou also heads Four Block's Wounded Warrior and Care Giver Support Program at Walter Reed National Medical Center where he mentors severely wounded service members. His most recent position was President and CEO for Radius Travel, a global corporate travel management company with operations in over 80 countries. He also held senior executive positions at Sabre and American Airlines with executive leadership assignments in the USA, London, Hong Kong, Sydney and Shanghai. Vasiliou also served as the Chief Operating Officer of Travelocity.