Executive Certificate in
Organizational Consulting & Change Leadership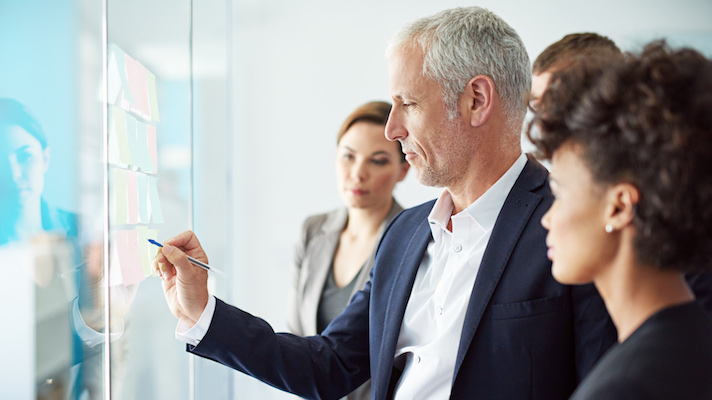 Executive Certificate in Organizational Consulting & Change Leadership
The Executive Certificate in Organizational Consulting & Change Leadership prepares you with essential skills in consulting and change management. Grounded in organizational and leadership theory, this cohort-based program places a strong emphasis on practical skills and application. You'll have the opportunity to connect with other experienced professionals while learning through a combination of practicums, external real-world projects, and experiential simulations in a laboratory-type setting.
The cohort structure of the program features an immersive learning environment where you'll be able to practice new skills while receiving direct, real-time feedback from fellow students and faculty. Throughout the program, you'll also receive coaching and developmental guidance from our expert faculty of seasoned practitioners.
This section has testimonials from current students and alumni.
I honestly have not experienced a more impactful course than this one. I feel I learned skills, I learned things about groups, and I learned things about myself. This course has opened up limitless avenues for further learning."

Cynthia Pineda Organizational Consulting & Change Leadership
Upon successful completion of the program, you'll be able to:
Understand the dynamics and drivers in group, organizational, and large system behavior
Build collaborative partnerships
Negotiate agreements with organizational leaders
Apply strategies to build engaged organizations and to improve performance
Lead and facilitate diverse groups to ensure productive conversations and collaborative solutions
Demonstrate strong leadership presence in volatile situations
Design interventions and project plans to accelerate change and minimize resistance