Program in
Executive Master's in Global Strategic Communications
Leadership Coaches
The Executive Master's in Global Strategic Communications will not be running this fall 2019. Please visit the pages of our other marketing and communications degree offerings for programs being offered.
---

One of the guiding principles of GSC is the belief that knowing yourself is key to leadership development. The process starts with the Gallup StrengthsFinder assessment designed to unlock each student's individual strengths. Students gain insights about their top Strengths Themes, as well as a full report on the sequence of their 34 themes of talents.
To facilitate the deeper understanding, students are paired with a certified leadership coach and encouraged to develop a partnership. Working one-on-one, in pairs, and in group settings, students engage in exercises, self-reflection activities, and new practices designed to build their self-awareness over the course of the year. The culmination of their work is the development of an individual Leadership Development Plan.
---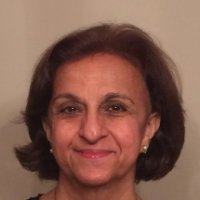 Junie Nathani
Junie Nathani is a leadership coach and a visionary senior Human Resources (HR) professional. Her expertise includes change management, organizational development, employee and labor relations, performance management and policy development. Nathani has worked in a variety of organizations, including international, start-up and higher education. Prior to joining Georgetown, Nathani was the Vice President for HR and Communications for a start-up telecommunications organization with operations in four Latin American countries. Recently, she served as the Interim Vice President and CHRO for Georgetown University, where she currently is Assistant Vice President for Leadership Resources.
Nathani facilitates retreats and workshops, serves as a coach for Georgetown's Executive Master's in Leadership program and coaches leaders at Georgetown as well as clients in other organizations.
---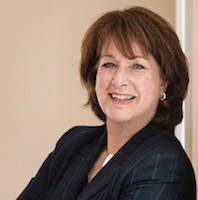 Amy K. Harbison
Amy K. Harbison, CPCC, ACC is a certified transition coach. She supports her clients in professional transitions, living and leading with intention and presence, and reimagining retirement. She is accredited through the International Coach Federation and Coaches Training Institute. She is also a certified retirement coach through Retirement Options, an industry leader in retirement readiness assessments.
In addition to her coaching work, Amy has been an award-winning communications strategist with more than 25 years of experience in positioning, messaging, storytelling and branding for nonprofits, foundations, associations and entrepreneurs. She has served in executive communications roles for associations, in higher education, philanthropy, and health care, and for a number of large and small nonprofits. Her communications background informs her work with her coaching clients, helping them create new narratives for their lives and identify and celebrate their unique personal attributes, passions, and skills.
Amy is a member of Greater Olney Toastmasters and Women Business Owners of Montgomery County, a graduate of the Leadership Greater Washington Class of 2010, and a member of Senior Leadership Montgomery 2018. She mentors emerging leaders through Leadership Montgomery and sings with the Rockville Community Chorus.
---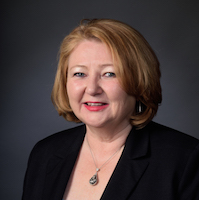 Dr. Martina Carroll-Garrison
As a Georgetown University trained and ICF Certified Executive Leadership Coach, with a Doctorate in Management and Organizational Leadership, and a global professional portfolio, Dr. Tina is uniquely skilled to help optimize your work-life.
Dr. Tina's leadership coaching and facilitation methodology incorporate a deep understanding of both adult learning theory and experiential learning activities. She excels in her craft by helping others discover their leadership capability through focused exploration of a broad array of leadership topics.
What differentiates Dr. Tina as a work-life expert is her street credibility. She has served as a leader, manager, and influencer during a variety of international and domestic assignments within the U.S. Defense and Intelligence community, and understands the complex challenges faced by today's global leaders working across cultural, generational and functional differences. Dr. Tina's organizational clients include the London Metropolitan University, the FBI, HUD, DOD, U.S. Army and the Pan-Pacific Asian American Leaders and Mentors Group.