Program in
Master's in Applied Intelligence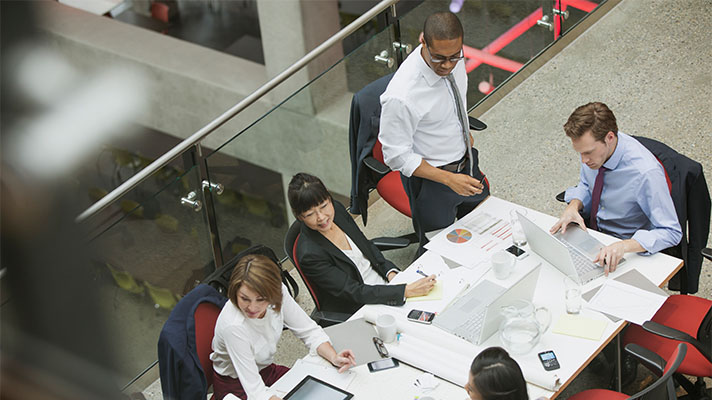 Master's Degree
Prepare to navigate the technology-driven intelligence landscape by acquiring the critical analysis and communication skills needed for success in this industry.
Request Information
Master's in Applied Intelligence
Georgetown University's Master of Professional Studies in Applied Intelligence prepares you to navigate today's increasingly complex and data-driven intelligence landscape. You'll master the analytical and technical skills that you can immediately put to use to improve performance, increase efficiencies, and generate actionable insights.
Unlike other degrees, our program focuses on four key sectors: homeland security, cyber intelligence, law enforcement, and competitive business intelligence. You'll develop a 360-degree perspective of the intelligence space while examining cutting-edge practices related to risk assessment, intelligence operations, and analytical techniques.
Ideal for working professionals, our program is designed to fit your schedule. We offer flexible options to take classes online, on campus, or through a combination of both—so you don't have to interrupt your career to earn your degree.
This section has testimonials from current students and alumni.
The Applied Intelligence program provides a well-rounded approach to today's intelligence issues and challenges. The faculty has real-world experience, which they incorporate into discussions and teaching methodologies. By understanding past failures and new technologies, students have the best tools to succeed in the field of intelligence."

Samantha Mowry Master's in Applied Intelligence
In the classroom you'll engage with a faculty of leading scholars and practitioners, who expose you to the latest technologies and best practices within the intelligence industry. You'll also have opportunities to hone your skills in the real world through case studies analysis, engagements with industry leaders, and events with some of the largest government surveillance agencies and private intelligence firms.
You'll leave the program primed to take on the evolving—and increasingly important—data analytics challenges of today's organizations.
*Tuition for the Summer 2020, Fall 2020, and Spring 2021 terms will be available in early 2020.
---