Program in
Master's in Regulatory Affairs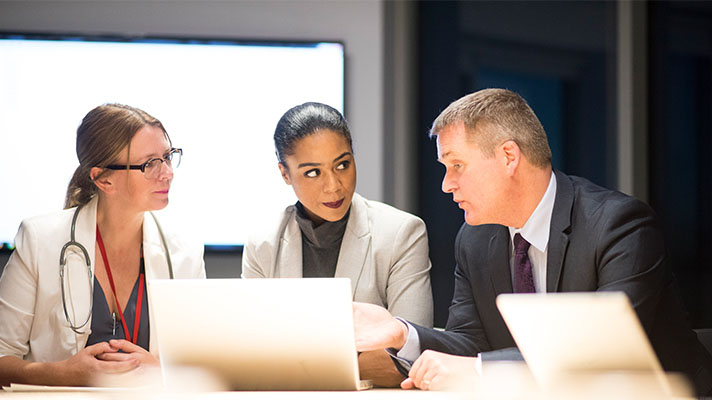 Master's Degree
Explore the regulatory space across national, international, and emerging markets while mastering the technical knowledge and analytical skills needed to effectively guide products from the lab to the market.
Request Information
Overview
Georgetown University's Master of Professional Studies in Regulatory Affairs prepares you to navigate the complexities of today's evolving medical product development and human subjects research landscape.
Our program takes a comprehensive approach to regulatory affairs, examining the field through the lenses of science, ethics, business, and policy. You'll develop a deeper understanding of the medical product lifecycle, as well as the strategies needed to manage the processes across all stages. This includes everything from pre-clinical research, to clinical trials involving humans, product approval by the U.S. Food and Drug Administration and other regulatory bodies, and post-marketing activities such as safety monitoring. You'll also explore the standards, practices, and requirements that exist across international and emerging markets.
Ideal for working professionals, our program is designed to fit your schedule. We offer flexible options to take classes online, on campus, or through a combination of both—so you don't have to interrupt your career to earn your degree.
Throughout your time in the program, you'll engage with renowned academics and practitioners, who expose you to the latest tools, practices, and cutting-edge technologies within the regulatory space. You'll also have opportunities to hone your skills through real-world case studies, practical engagements, and events with some of the nation's leading regulatory affairs experts and organizations.
Ethics is a cornerstone of our program. In additional to developing requisite technical knowledge, you'll examine the guiding ethical principles of regulatory affairs and understand how to apply them across diverse backgrounds, cultures, and geographical borders.
Upon completing the program, you'll have the well-rounded expertise you need to make an impact on the medical product development landscape and bring tomorrow's innovations to market.
*Tuition for the Summer 2018, Fall 2018, and Spring 2019 terms will be available in early 2018.
---