Georgetown SCS
Teaching English as a Foreign Language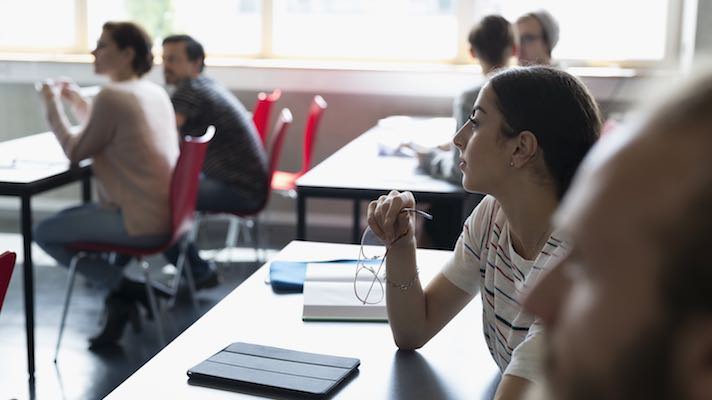 Teaching English as a Foreign Language
A Teaching English as a Foreign Language (TEFL) Certificate is an entry-level credential for teaching English as a foreign or second language. It's appropriate for anyone with an interest in teaching EFL/ESL, regardless of whether or not you have prior teaching experience.
As part of the course, you will put together a substantial teaching portfolio that clearly demonstrates the skills and knowledge you have acquired. Your portfolio reflects the philosophy of teaching you've developed throughout the semester and includes lesson plans and instructional materials, reflections on your practicum experience, and more.
This section has testimonials from current students and alumni.
When deciding to shift my career focus, the TEFL Certificate program was my first significant step in the new direction. The different theories I learned as to how languages are acquired, as well as the teaching techniques exercised during the course, were essential to enhancing my understanding of student perception of content presented in a classroom environment."

Viviane Bencie Teaching English as a Foreign Language

Topics covered include:
Teaching listening, speaking, reading, writing, vocabulary, grammar, and pronunciation
Using a communicative, student-centered approach to teaching
Planning lessons with clear goals and varied activities
Effectively using textbooks, media, technology, and other materials
Using authentic materials and tools
Combining traditional and contemporary teaching skills and resources
Assessing student achievement

The TEFL Certificate is not a teaching credential for public K-12 schools. While the program develops student-centered skills and methodologies that are applicable in all classrooms, the requirements for becoming a public school teacher vary by state and school district.