Georgetown SCS
English Skills for Graduate Students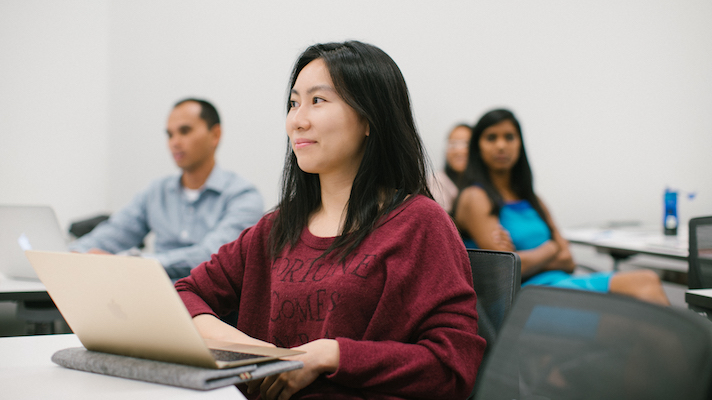 English Language
English Skills for Graduate Students
Are you preparing for graduate studies in the U.S.? Our three-week long pre-term course is a great way for non-native English speakers accepted into graduate programs to sharpen their English comprehension and writing skills prior to starting class.
Our course provides you with practical techniques and strategies for communicating in a fast-paced environment, navigating an American classroom, and working with large amounts of information. You'll gain a comprehensive introduction to academic content and instructional methodologies that will prepare you for success in your upcoming graduate studies.
This section has testimonials from current students and alumni.
I am now moving on to a master's program here at Georgetown University, and Georgetown's program provided me with the skills—not only reading and writing but also the speech fluency and speech management—that will for sure help me during my graduate work."

Patricio Garcia, Chile English Skills for Graduate Students
Program Features
Read large volumes of writing more efficiently
Understand rapid speech, unfamiliar accents, and idiomatic language
Negotiate project ideas and plans in a group setting
Write clear analyses of case studies
Research and present case studies
Deliver planned and unplanned oral presentations