Certificate in
Legal Concepts for Decision Makers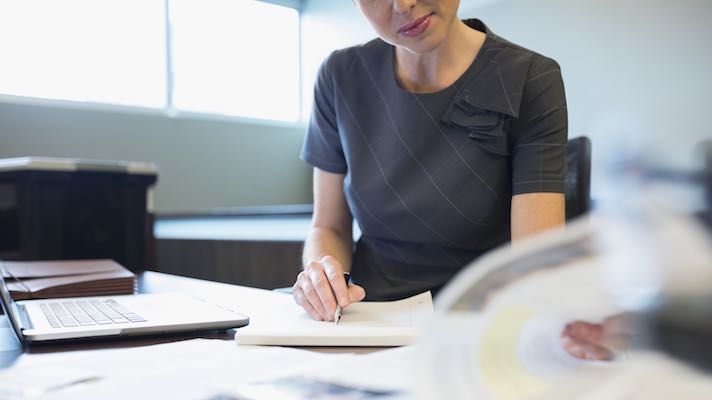 Certificate in Legal Concepts for Decision Makers Overview
Georgetown University's Certificate in Legal Concepts for Decision Makers prepares you with the foundational knowledge you need to successfully operate a business venture within today's complex legal and regulatory landscape.
Designed for non-legal professionals—including small business owners, middle managers, current and aspiring entrepreneurs, and anyone interested in understanding basic legal principles—our program offers an introduction to business management in the American legal system.
Emphasizing a foundational understanding of substantive legal basics, our program exposes you to the inner workings of business law. You'll study various types of business organizations and structures while examining the key processes involved in the formation, operation, and dissolution of business entities. You'll also learn how to identify potential legal issues and how to address remedies in the event of a breach.
Throughout the program, you'll explore concepts such as intellectual property, employment law, litigation, and best practices for conducting business on the internet. You'll take a comprehensive look at the creation, execution, and enforcement of contracts, as well as how to manage the functions across each stage.
This section has testimonials from current students and alumni.
Businesses today face increasing complexity related to intellectual property, employment, contracts, and commerce. Managers with a firm grasp of the legal underpinnings of these issues will naturally make better-informed decisions."

Jeffrey Warner, Director of Professional Certificate Programs

Legal Concepts for Decision Makers
Upon successful completion of the Certificate in Legal Concepts for Decision Makers
program, you'll be able to:
Examine basic concepts and principles of business law
Explain how to navigate laws and regulations
Define foundational legal concepts
Describe business structures and legal entities
Summarize legal responsibilities of corporate directors, officers, owners, and employees
Recognize how contracts and business agreements are structured
Express the importance of contracts and agreements for a successful business
Discuss specialty areas of employment law, intellectual property, and conducting business online