Certificate in
Celebrity Cause Engagement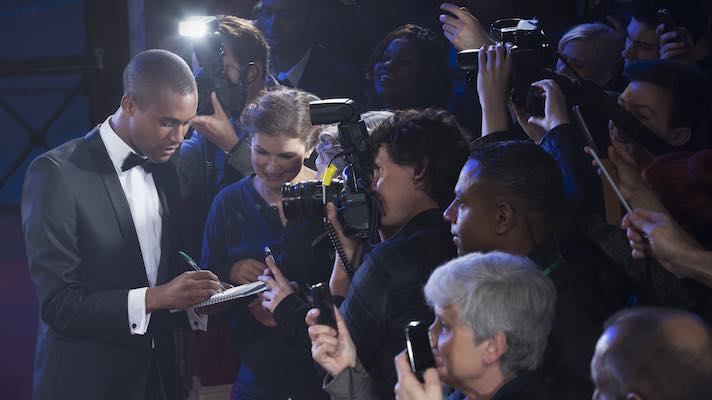 Certificate in Celebrity Cause Engagement
Celebrities and influencers play a special role in helping to advance social impact in all corners of our society. Because of their distinct reach and ability to command attention, they have the potential to not only drive awareness about issues, but also real action across platforms and attention spans. From gender inequality to environmental issues and more, celebrities and the organizations that wish to engage them are increasingly seeing that influencers should use their voice for philanthropic benefit.
Georgetown University's Certificate in Celebrity Cause Engagement prepares social impact professionals of all types with the skills needed to strategically connect, engage, activate, sustain, and measure partnerships with both name-brand celebrities and more locally-based community influencers. With the curriculum developed by Georgetown University's renowned Center for Social Impact Communication, the program provides you with opportunities to learn from expert faculty and industry insiders within this rapidly growing field through online classes, together with a cohort of fellow changemakers.
This section has testimonials from current students and alumni.
Influencers of all types—from famous celebrities to community thought leaders—can help advance important social issues and organizational missions. With lessons from industry insiders, the Certificate in Celebrity Cause Engagement is the only program of its kind that teaches how to strategically activate these powerful voices for good."

John Trybus, Faculty Celebrity Cause Engagement
Upon successful completion of the certificate, you'll be able to:
Understand how celebrities and influencers can be used as a force for good in society
Use insider knowledge about the business of celebrities and talent for the benefit of a social impact organization or company
Assess how future trends within celebrity and influencer cause engagement could apply to your own work
Apply connections with program experts and fellow students for the betterment of your work
Develop a strategic celebrity cause engagement strategy for professional usage