Online Master's in Strategic Digital Transformation
Faculty
Message from the Faculty Director
Too many organizations fail to effectively implement and execute a digital transformation strategy, so I decided to do something about it. The Master's in Strategic Digital Transformation program fills the talent gap in digital transformation. The curriculum offers both an extensive exploration of business tools needed for digital strategy development, transformation, and decision-making, along with an understanding of several innovative business models that have successfully integrated digital technologies.
Because the program's skills and competencies are transferable across a wide array of sectors—transportation, communication, finance, supply chain, emergency and disaster management, healthcare, retail and service, hospitality, education, local, state and federal government agencies—you'll walk away from the program ready to tackle digital transformation, regardless of your industry.
With warm regards,
Frederic Lemieux, Ph.D.
Faculty Director and Assistant Professor of the Practice
Strategic Digital Transformation
---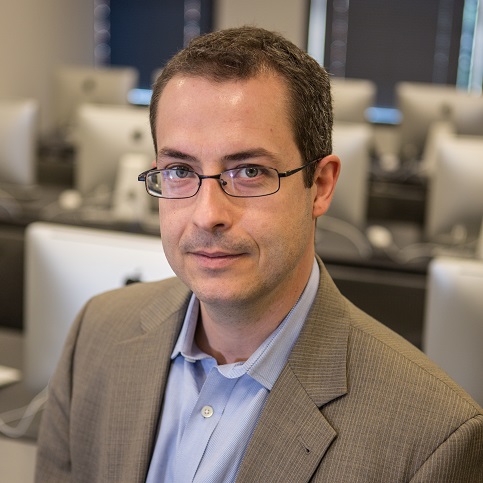 Frederic Lemieux, Ph.D.
Faculty Director and Assistant Professor of the Practice
Dr. Frederic Lemieux currently serves as Professor of the Practice and Faculty Director of the MPS in Strategic Digital Transformation.
He is considered an innovative researcher and inspirational leader specializing in the field of global threats and homeland security. He earned a doctoral degree in criminology from the University of Montreal in 2002 at the age of 26 years old. Under his leadership at the University of Montreal, George Washington University, and Georgetown University, Dr. Lemieux has incepted and managed several cutting-edge academic programs in intelligence, policing, homeland security, and cybersecurity. His research interests focus on intelligence, national security, homeland security, and cybersecurity. His studies employed diverse qualitative and quantitative methodologies. Dr. Lemieux's work has been published in numerous preeminent peer-reviewed journals and books. He has presented research findings as a panelist and/or keynote speaker in numerous national and international conferences. Finally, Dr. Lemieux has served as an editor and evaluator for diverse academic, private, and government organizations.
---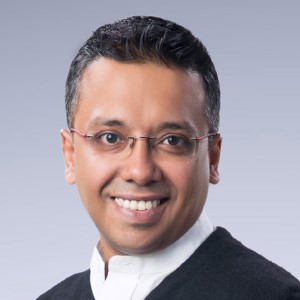 Ritabrata Bhattacharyya
Subject Matter Expert
Ritabrata (Rito) Bhattacharyya has wide-ranging experiences as a professional quantitative trader, investment strategist, and technologist. Rito earned a Master's degree in Engineering from the Indian Institute of Technology (IIT) Bombay, India. In addition to his experience as a digital transformation consultant for Fortune 500 companies and a faculty member and student mentor at WorldQuant University, he is co-founder of hedge funds TrueRisk Capital and Aargo Capital - both involved in analysis of complex financial big-data sets for generating trading signals for global markets. He is a long-standing member of Mensa and holds multiple software patents and journal publications in diverse fields – from computational biology to customer experience management and finance.
---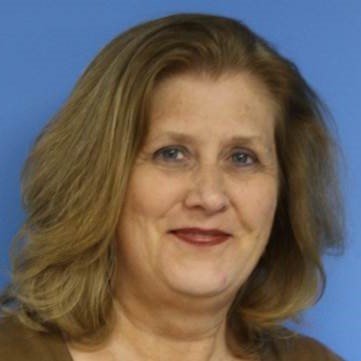 Sheila Consaul
Subject Matter Expert
Sheila Consaul is an experienced corporate communications/public relations/media relations and marketing professional with over 39 years of experience. She has worked on behalf of controversial subjects and causes, Fortune 50 clients, federal government agencies (DoD, FBI and DHS), non-profit organizations, and trade associations. She was the national spokesperson for United Way of America during Hurricane Katrina and its aftermath. Sheila specializes in technology communications with an expertise in biometrics, identity management, enterprise software, and web security. She holds a Master's degree in Public Communication from The American University and a B.A. in International Studies from Bradley University, Peoria, IL.
---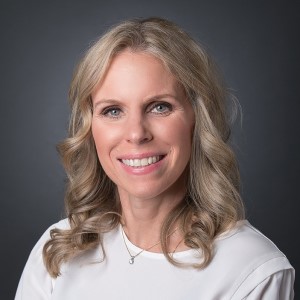 Christine Halvorsen
Subject Matter Expert
Christine Halvorsen currently serves as a Senior Technical Business Development Manager at Amazon Web Services (AWS). Christine leads the AWS Mission Acceleration Team while also serving on the Intelligence and National Security Foundation (INSF) Technology Council and the Northern Virginia Technology Council.
Prior to joining AWS, Christine served 23 years with the Federal Bureau of Investigation where she retired as an Assistant Director. During her career with the FBI, Christine was appointed to a variety of Executive, investigative, crisis management, and international positions. In her leadership roles, Christine led five major IT transformations leading to enterprise-wide technology, culture, skills, and behaviors advancements. For example, as the Deputy Assistant Director in the Counterterrorism Division, her strategic and innovative thinking led to the development and launch of the FBI's first-ever cloud-based operational platform, which improved response times to threats at home and abroad. Her other duties included the program management of the FBI's Domestic Terrorism investigations; communication and digital media exploitation; bulk data analysis; and administration of the division's budget, personnel, and infrastructure.
Christine earned her Master's degree in Computer Information Security from Boston University and a Bachelor of Science degree in Computer Science. She is currently enrolled as a student in Georgetown's Executive MBA program.
---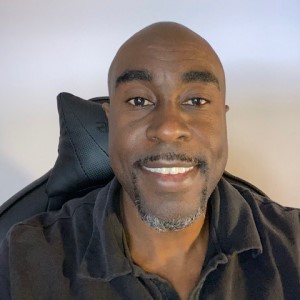 Garfield S. Jones
Subject Matter Expert
Garfield S. Jones is the Associate Chief of Strategic Technology for the Cybersecurity and Infrastructure Security Agency. Dr. Jones is responsible for developing the strategy and providing guidance on the use of innovative and leading-edge technology across CISA, including articulating and documenting the future technology vision to achieve the organization's mission objectives and goals.
Dr. Jones was Deputy Program Manager for the Continuous Diagnostics and Mitigation (CDM) Program responsible for Systems Engineering, Architecture, and Testing. Prior to joining DHS, Dr. Jones worked as a Systems Engineer developing complex weapons, geographic, and information systems for agencies such as Office of Naval Intelligence (ONI), National Geospatial Intelligence Agency (NGA), and the Naval Criminal Investigative Service (NCIS). In 2018, he retired from the Army Reserves after serving 25 years (16 years active duty and nine years reservist) as an Information Systems Warrant Officer.
Dr. Jones holds a Doctor of Engineering in Industrial and Systems Engineering with a concentration in Machine Learning and Artificial Intelligence. He serves as a professor at two universities teaching Computer Science and Systems Engineering. Dr. Jones has also filed for a patent regarding the use of the Probabilistic Neural Network (PNN) for Vulnerabilities Risk Calculation of a Text Document.
---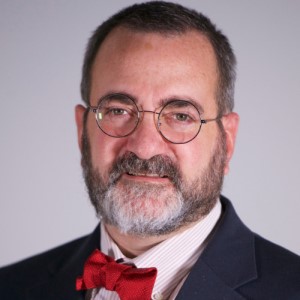 John H. Steitz
Subject Matter Expert
John Henry Steitz, II is a specialist in the study of ethics in online higher education, as a doctoral student writing his dissertation in Georgetown's Doctor of Liberal Studies program. He is a 2015 graduate of the SCS Master's in Technology Management program and has a J.D. cum laude from Georgetown University Law Center in 1991, where he served as Managing Editor of the Georgetown International Environmental Law Review.
After several years in private legal practice (commercial litigation, and pro-bono landlord/tenant law), he returned to his alma mater full-time in 1995 to manage the technology used for teaching on the main campus of Georgetown University.
Prof. Steitz currently serves as Associate Director for Classroom Support and Systems, for the department supporting in-person classes in 130+ classrooms and 40+ non-classroom spaces. He is one of the few AV professionals to have overseen the installation of not one, but two different telepresence systems in higher education, both in support of the University's Doha, Qatar, campus.
Prof. Steitz is married and lives in Mount Vernon, VA. He has completed 39 marathons and looking forward to running more.
---