Georgetown SCS
Intensive Academic English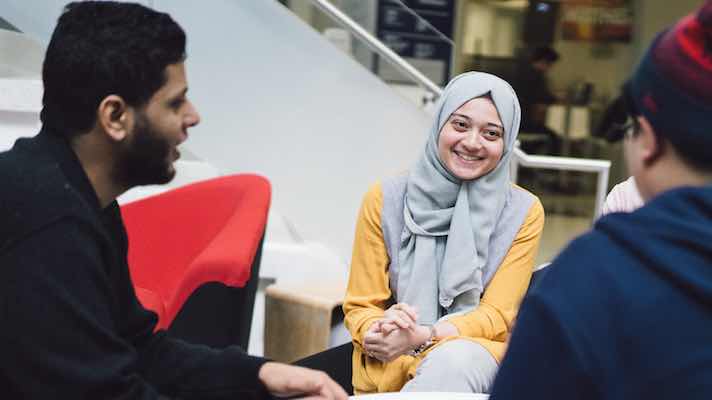 Intensive Academic English
Spend a semester in the heart of Washington, D.C., living, learning, and engaging with classmates from 30+ countries. Our semester-long English as a Foreign Language (EFL) Intensive Academic English program provides you with expert instruction on grammar, conversation, writing, reading, research, and presentation skills.
Once you're accepted into the program, you'll be evaluated to determine your specific instructional needs. We'll then place you in classes with other students at the same proficiency level, ensuring that you receive the best learning experience to suit your needs.


This section has testimonials from current students and alumni.
As a current economics student at American University, I am more than thankful for having the opportunity of attending the EFL program because it taught me innumerable things. Not only did I improve my English skills in writing, research, listening, speaking, and grammar, but I also learned what colleges in the United States were going to be like."

Germán Rincón, Colombia Intensive Academic English

As a student in the program, I learned a lot, particularly improving my writing skills and my speaking skills in academic English. Outside of class, numerous opportunities were given to me to improve my English, such as mentoring new students in the program, volunteering on campus, auditing a undergraduate course with American students, and exchanging languages with a conversation partner."

Meshal Alhelal, Saudi Arabia Intensive Academic English

I think Georgetown's program is perfect for students to learn English and experience the U.S. university environment."

Junghyun Ahn, Korea Intensive Academic English
Program Features
A CEA-accredited program
Small class sizes
Workshops in writing, pronunciation, and college applications
Professors with expertise in linguistics and language instruction
Cultural activities and extracurricular opportunities