Georgetown SCS
International Students
Welcome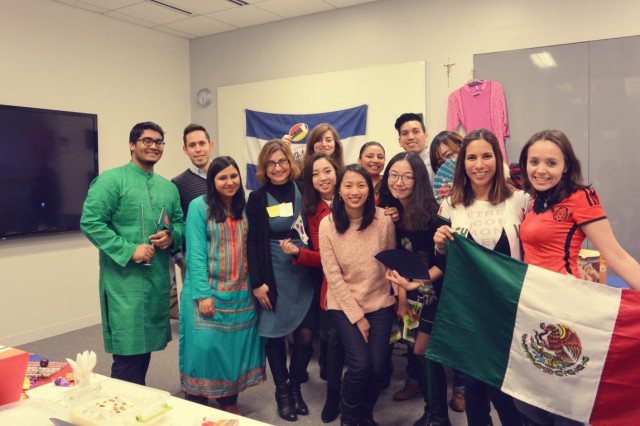 SCS and International Students
We're proud of our diverse, international student population, and we hope this page serves as a valuable resource for you. Whether you are looking for a summer school course or seeking to pursue a degree, you'll find that our course and program offerings are rivaled only by the number of resources available to guide you during your time at Georgetown and in Washington, D.C. Thank you for considering us as your home of study!
International Student Stats
SCS hosts over 160 non-U.S. citizens and international students. We attract students from every continent, excluding Antarctica. The top 5 countries of origin among our international student population are as follows:
India
South Korea
China
Canada
Saudi Arabia
Office of Global Services (formerly OIP)
SCS and the Office of Global Services work closely with non-U.S. citizen students to ensure the proper completion of all immigration paperwork. All incoming students who are not U.S. citizens are required to complete an International Student Immigration Questionnaire, available to them upon admission to an SCS program. This document provides the Office with important information and helps determine whether visa support can be obtained through Georgetown. The completed form, and all supporting documentation, should be submitted to the Office before any non-U.S. citizen begins his or her studies.
Please note that admission into an academic program does not guarantee conferral of a visa through the Office of Global Services, and only full-time students formally admitted to degree programs within the School of Continuing Studies are eligible for visa consideration. Full-time status for graduate students is defined as 9 credit hours in fall/spring semesters and 6 credit hours in the summer. At this time, the Office does not provide visa support to undergraduate Bachelor of Arts in Liberal Studies students.

In addition to visa and immigration services, the Office of Global Services sponsors a number of student programs and events, as well as resources tailored to our international student population. If you have questions, please contact the Office of Global Services.

Student Resources
Helpful Hints and Links