Community Impact
The School of Continuing Studies is committed to making an impact in the Washington, D.C. community by forming meaningful ties with local businesses, government groups and nonprofit organizations. SCS regularly invites community members to our downtown Washington, D.C. campus to participate in various cultural, academic and service events. Below, you will find examples of how SCS students, faculty and staff contribute to the local community through service, pro bono consulting, applied research projects and on-campus programming.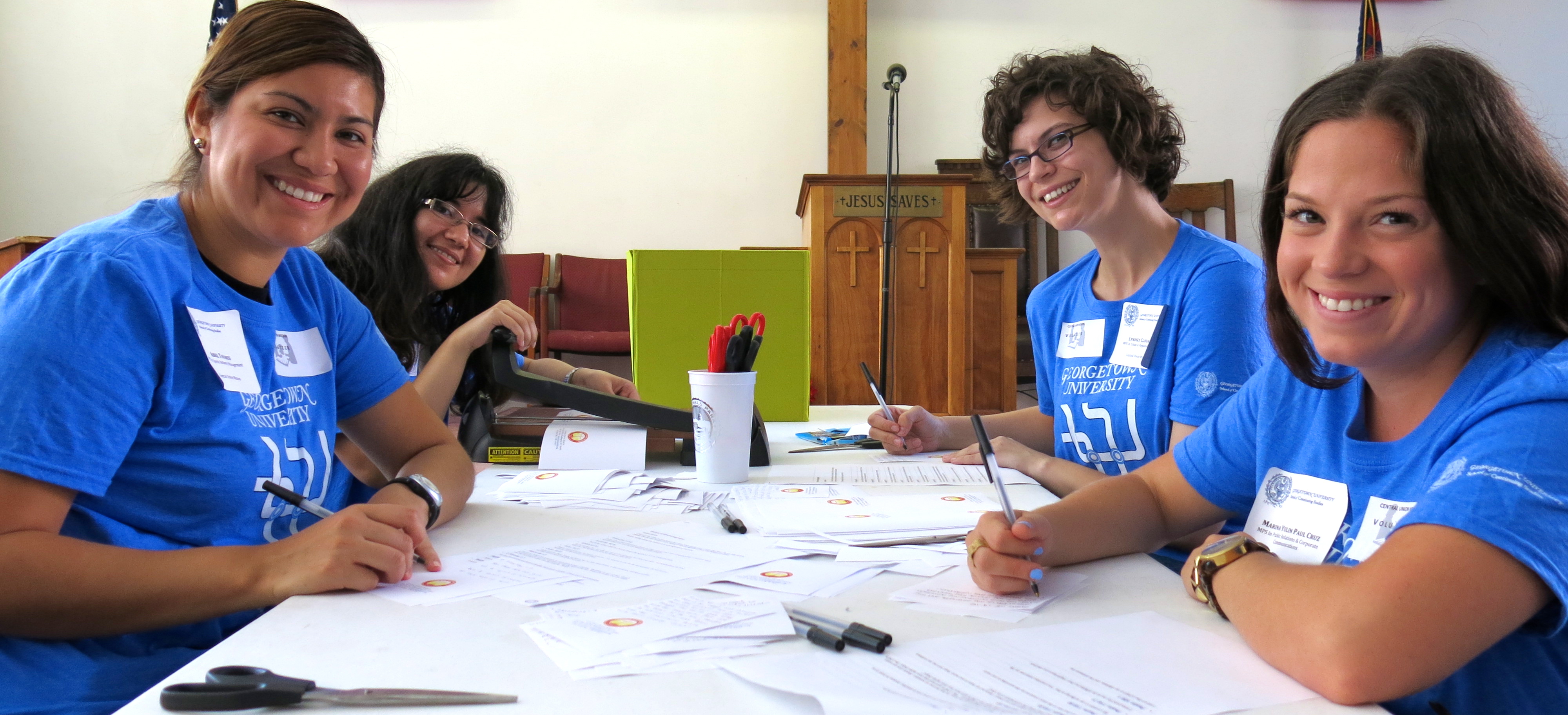 Service at SCS
Fall Semester Day of Service
At the start of every fall semester, SCS students, faculty and staff join together to volunteer at our community partner organizations, such as the Asian and Pacific Islander Senior Service Center and Central Union Mission. Volunteers serve meals, assist in repairs and interact with guests and clients. Past volunteers have stated that this is a great opportunity to get to know fellow faculty, staff and students in an informal setting.
Dr. Martin Luther King, Jr. Day of Service
Every year during the spring semester, SCS joins Georgetown's Center for Social Justice Research, Teaching & Service and the DC Promise Neighborhood Initiative for a day of service honoring the legacy of Dr. Martin Luther King, Jr. DCPNI and Ward 7 residents, and GU students, faculty, staff and local alumni work in service projects throughout Ward 7 and then join together for a community celebration. All SCS students, faculty and staff are eligible to participate.
SCS in the Neighborhood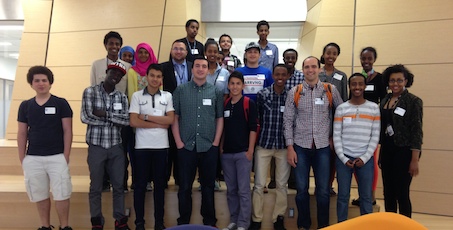 SCS is a proud partner to local and national businesses, government groups and nonprofit organizations. SCS has hosted events free-of-charge at our downtown campus for the following organizations:
Penn Quarter Neighborhood Association
Urban Land Institute
My Brother's Keeper Initiative (U.S. Department of Education)
Catholic Charities
D.C. Sports+Tech MeetUp
Initiative on Catholic Social Thought and Public Life
Cambridge Society of Washington, D.C.
Studios Architecture
American Marketing Association
Kaspersky Academy
College Board
Brookfield Properties
SweetGreen
Arizona State University
Pro Bono Consulting & Internships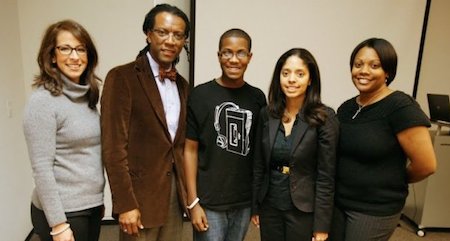 Students interested in consulting for an organization pro bono should seek advice from their program staff. Many students in the Master of Professional Studies programs can provide professional services free of charge to a nonprofit or other organization by integrating pro bono service into their capstone or course project. Many students also hold paid and unpaid internships at nearby companies, nonprofits and civic institutions to complement their studies. Students interested in interning at a local organization should contact their program staff to discuss how it can fit into their academic plan.
Through the guidance of Georgetown University's Center for Social Impact Communication (CSIC), students in the Public Relations and Corporate Communications program have worked with more than 50 nonprofit organizations in the Washington, D.C. area, including the following organizations:
Learn more about CSIC's signature Cause Consulting course here.