Building Tour
The School of Continuing Studies' downtown D.C. campus features more than 91,000 square feet of classroom, office and meeting space with integrated technology. The facilities includes 30 classrooms, 14 group study rooms, a 125-person auditorium, digital media lab and broadcast studio, interfaith chapel, library, bookstore, café and multiple lounge spaces.
We invite you to watch the video below to see the transformation of this new space from construction to completion.

SCS Facade: SCS's campus is located within blocks of all Metro Rail lines and many Metro Bus stops.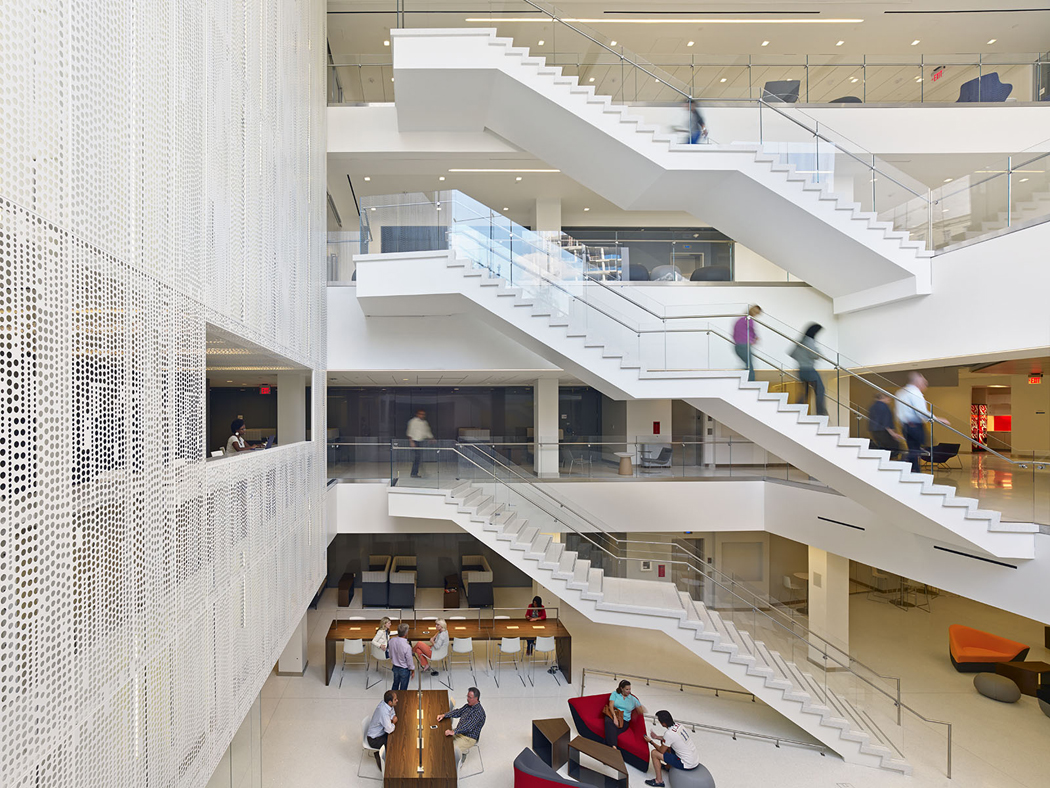 SCS Atrium: A stunning, four-level atrium centers the student experience and includes open spaces for collaborating.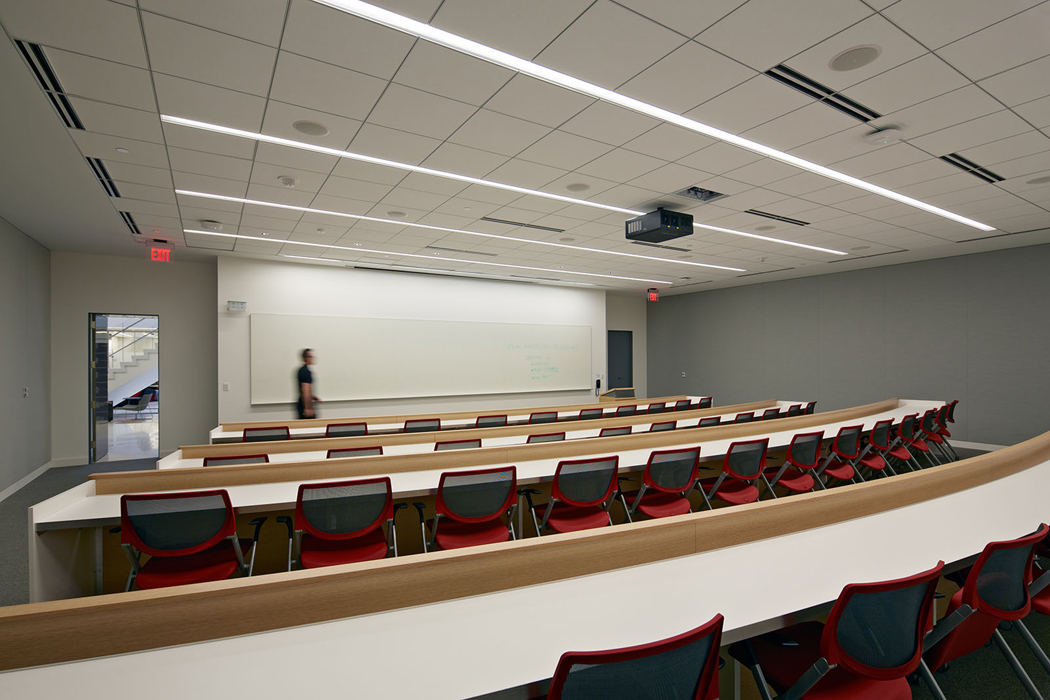 Classroom C204: All classrooms feature integrated teaching and learning technology.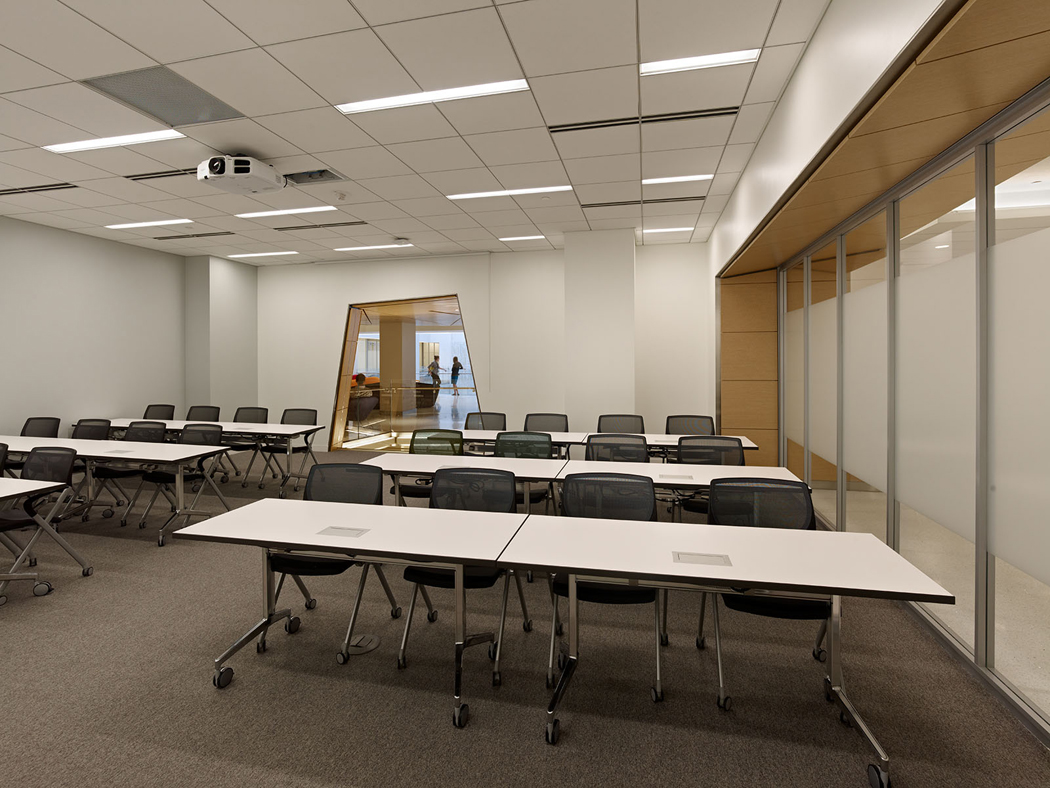 Classroom C123: Most classrooms feature moveable desks to allow for flexible teaching and learning formats.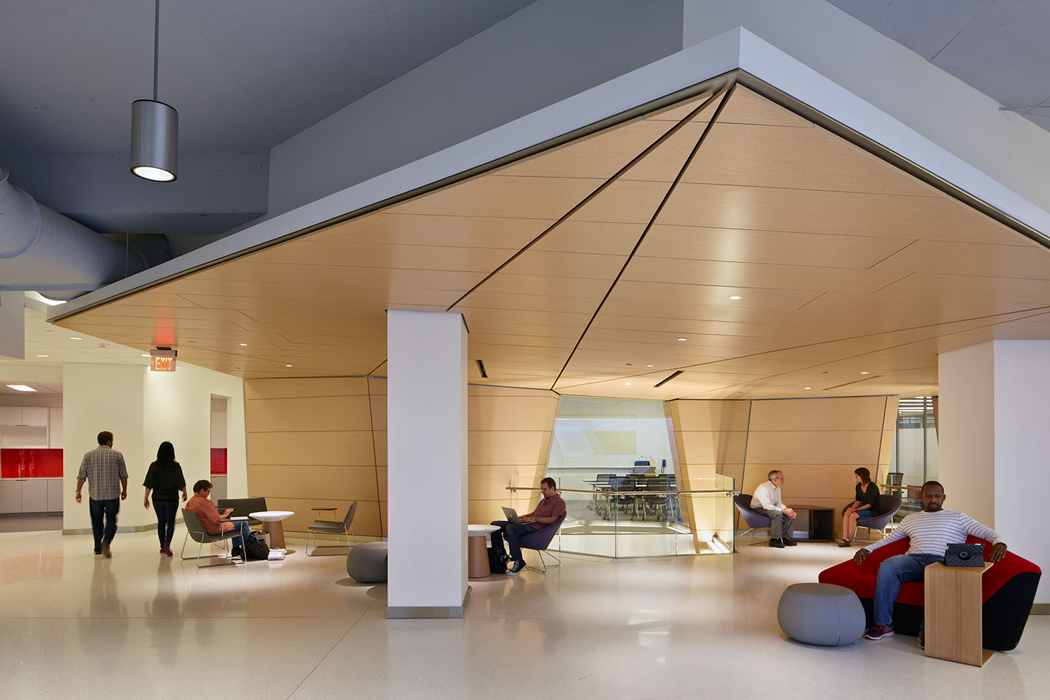 C1 Student Commons: Student common areas allow for studying and lounging.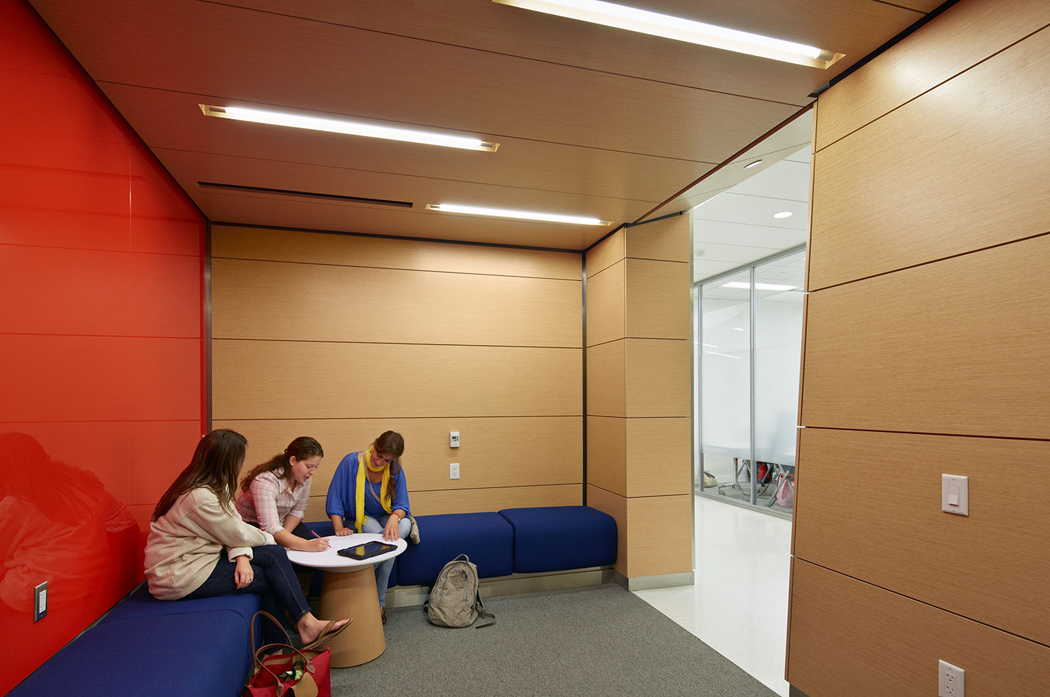 C2 Group Study Room: Group study rooms encourage collaboration.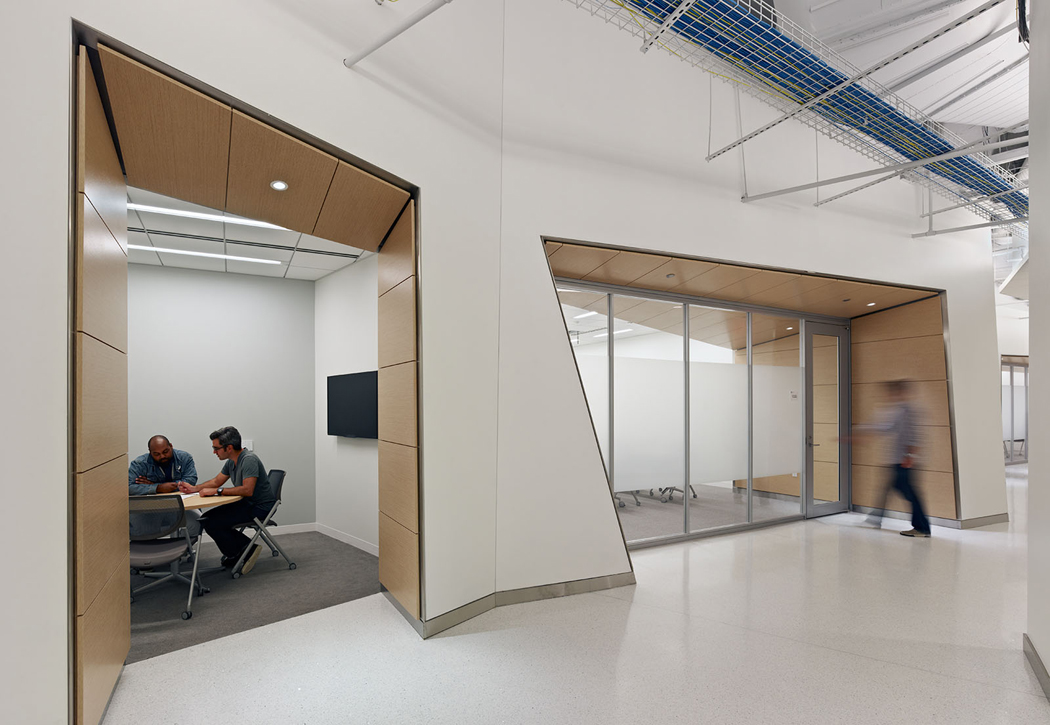 C1 Meeting Room: Small meeting rooms are located throughout the building for student and faculty use.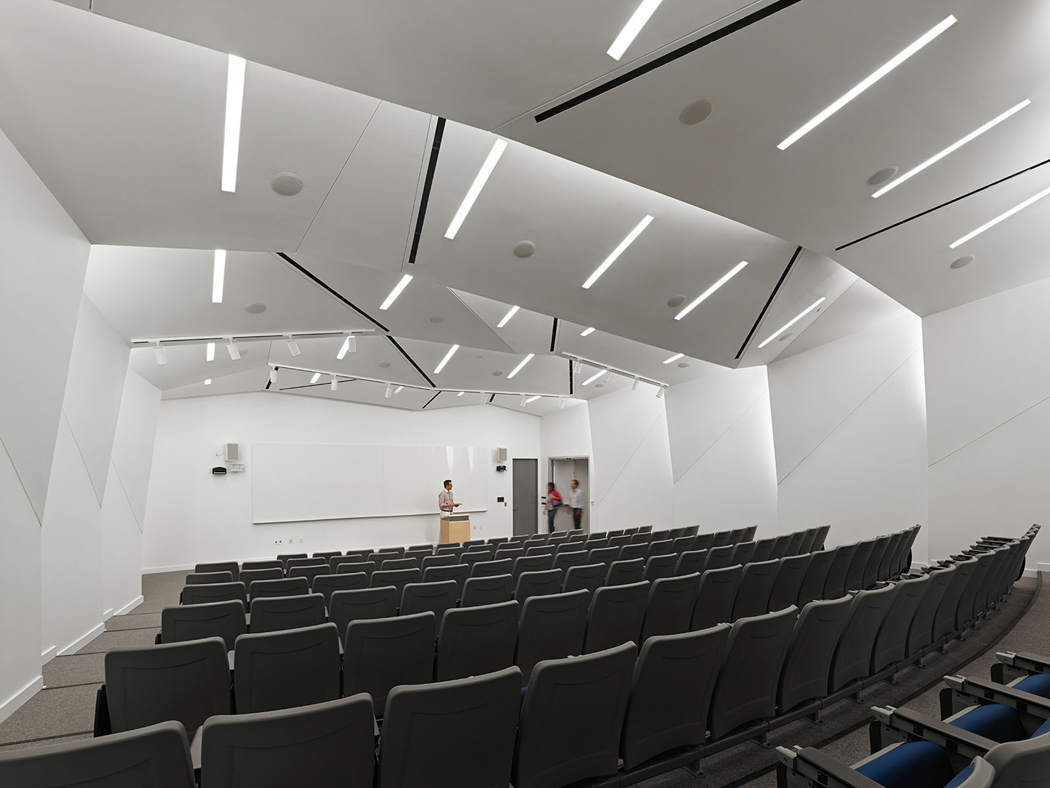 SCS Auditorium: The auditorium seats 125 people and can be used for large seminars or special events.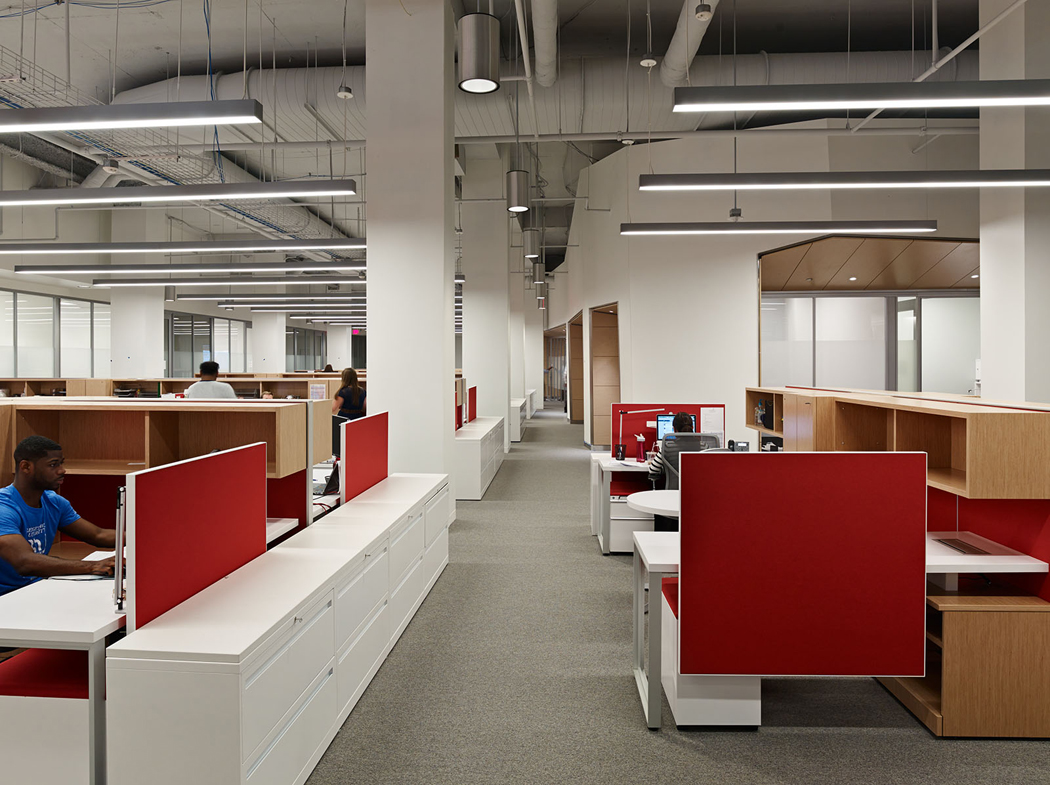 C1 Administrative Offices: Staff offices are located near classrooms, allowing students and faculty to meet with their program advisors.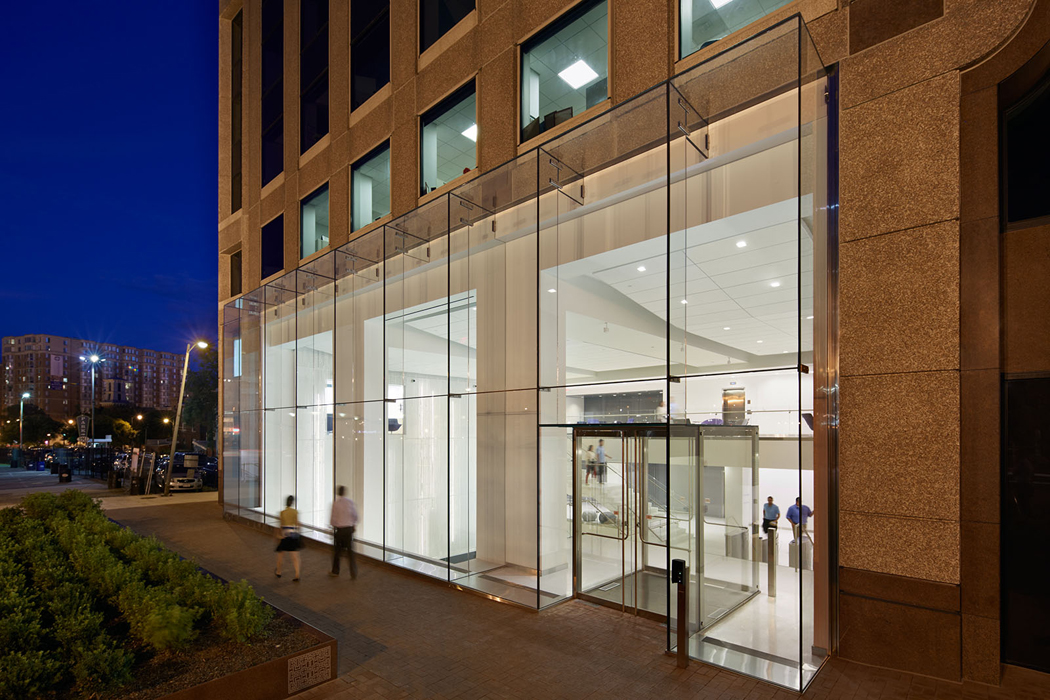 Campus Exterior: The campus' all-glass exterior façade allows incredible views into the space from Massachusetts Ave.