Message from the Dean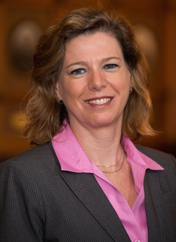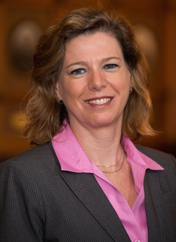 Dear SCS Students, Faculty, and Staff:
It is with great pleasure that I begin my tenure as Dean of the Georgetown University School of Continuing Studies. I am fortunate to join SCS at a time of unprecedented opportunity for this successful and growing enterprise. We collectively have much to be excited about.
The industry of continuing and professional education is small, and from afar, I have long admired the work of the School of Continuing Studies. In partnership with industry and institutions, SCS has excelled in exploring new educational methods and has established itself as an industry leader by offering programs taught by expert practitioners, enhancing students' ability to excel in evolving and emerging professions. With two new Master of Professional Studies programs launching in the fall of 2014, Hospitality Management and Systems Engineering Management, SCS improves upon this mission by expanding its reach into new disciplines.
Though we will strive to challenge the bounds of our creativity in curriculum design and class work, we remain rooted to and informed by our rich Jesuit heritage. The culture at Georgetown provides a foundation for what are some of the most important contexts of our educational project, including an orientation towards the greater good. The very mission of continuing education is to provide access to high quality education for diverse populations of learners, and we will work to empower our faculty with resources that will allow them to harness the creative energy of our students.
SCS will become an incubator of exciting new ideas at Georgetown. We will support the core of the institution by exploring new opportunities in interdisciplinary education and community engagement while leveraging cutting edge technology to adapt to the learning styles of our diverse community. We have a high-functioning organizational structure on which to build, and I look forward to meeting with students, faculty, and colleagues from around the University to discuss our shared goals.
Sincerely,

Kelly J. Otter, Ph.D.
Dean, School of Continuing Studies