Alumni
2009–2013 Graduates
The network of Georgetown's Public Relations & Corporate Communications alumni spans the United States and 18 countries, with graduates holding senior positions in agencies, government, the corporate sector, and nonprofits. Read the alumni stories below to discover how the Georgetown experience advanced their careers.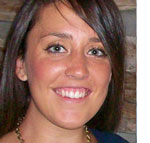 Name: Jackie Titus
Organization: Artemis Ward
Job Title: Partner, Head of Strategy
Location: Washington, D.C.
The MPS PRCC degree opened a lot of doors for me. First, it brought me to my job at Ogilvy, then led me to my job at Weber Shandwick where I have been for the past 1.5 years. The network I have built through the program has been the most valuable addition to my career thus far.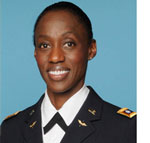 Name: Amanda Azubike
Organization: United States Army
Job Title: Acting Director, Community Relations Division
Location: Washington, D.C.
I have been in the Army for 19 years. I spent my first twelve years in the Army as a pilot, and have spent the last seven years as a public affairs officer. The combined experience has given me great confidence in telling the Army story. However, what I lacked coming into the program was a solid background in social media. The program taught me a lot about social media, and almost every class I took required that I develop a social media strategy for assignments and projects. I am now able to talk intelligently about social media and have the ability to incorporate social media strategies into any communications plan.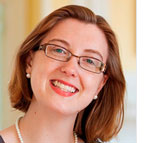 Name: Brigitte Moore
Organization: Young Playwrights' Theater
Job Title: Executive Director
Location: Washington, D.C.
I strongly believe that any executive leader can benefit from a solid foundation in public relations and corporate communications. When I started the Georgetown MPS PRCC program, I was a nonprofit fundraiser with a passion for storytelling and grassroots community engagement. The skills and experience I gained throughout the program in strategic thinking, innovative digital engagement, and internal and external corporate communications allowed me to apply new ideas and practical tools to my professional work each week, helping to advance me through two promotions at Young Playwrights' Theater and preparing me to take on my new role as Executive Director.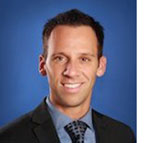 Name: David Telfer
Organization: Volkswagen of America, Inc.
Job Title: Regional Marketing Manager, South Central Region
Location: Dallas/Fort Worth, TX
I believe everyone associated with the PRCC program should be proud of the fact that they are part of a very special institution that is Georgetown, and take stock in the fact that coming out of the program you are an expert in a discipline sought by most, and understood by few.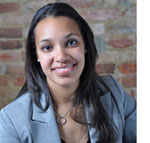 Name: Jessica Rice
Job Title: Strategic Communications Consultant
Location: New York
I didn't start the PRCC program with the intention of going into business for myself. In fact, it was something I never even imagined. My initial goal upon entering the program was to gain exposure to the latest trends in the industry and to hopefully set myself up for more senior positions. The applied curriculum and real-world client work exposed me to what being an independent consultant could be like, and it gave me the confidence to go for it. I use the PRCC strategic planning model with all of my clients, and I think back to things taught in classes like Social Media, Media Relations, SEO, Cause Consulting, and even Ethics on a regular basis.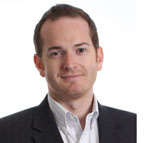 Name: Alex Milwee
Organization: Edelman
Job Title: Vice President
Location: Washington, D.C.
Before starting the MPS PRCC program at Georgetown, I knew that I wanted to get into PR but I had absolutely no idea what area to focus on, and, more importantly, how to get my foot in the door for a communications job. My time at Georgetown gave me the knowledge and experience I needed to be a credible candidate and it also created an amazing professional network that I feel very lucky to be a part of.
See which communications master's degree is right for you