Faculty
Faculty members of the Global Strategic Communications program are experienced industry innovators, executives, and thought leaders. Below is a list of faculty for the 2016-2017 GSC cohort.
---
---
Bruce Harrison is a consultant on corporate public relations issues, with an emphasis on environment, social responsibility and sustainability. His corporate experience was as Vice President and chief public relations officer of Freeport Minerals Company (now Freeport McMoran), headquartered in New York, where he had responsibility for public relations in mining projects in Europe, Latin America and Asia, including launch of a major copper development program in Indonesia. He subsequently founded E. Bruce Harrison Company and EnviroComm International, a consultancy operating in the U.S. and Europe, specializing in environmental, health and safety communication, which he now serves as chairman and strategic counsel.
As a member of the Environment Commission of the International Chamber of Commerce, the planning forum to the 1992 United Nations Conference on Environment and Development held in Rio de Janeiro (Earth Summit), Harrison was the primary communications counselor to the U. S. business delegation at the Summit. Following a speech at the Summit, his "transparency and accountability" guidelines for environmental communications were adopted. In 2000, PR Week named him as one of the "100 Most Influential Public Relations Professionals of the 20th Century" and the Washington, DC, PR Chapter elected him to its PR Hall of Fame. Harrison has written three books on environmental communications, including Going Green: How to Communicate Your Company's Environmental Commitment (1993, Business One Irwin/McGraw Hill); and Corporate Greening 2.0: Create and Communicate Your Company's Climate Change and Sustainability Strategies (2008, PublishingWorks).
He is a frequent columnist, editor and speaker on corporate greening, and authored the Gold Paper on Sustainable Development for the International Public Relations Association. A graduate of the University of Alabama, he was a reporter and managing editor at two newspapers in Alabama and Georgia, before going to Washington as press secretary to a Member of the House of Representatives, leaving that post to join the Chemical Manufacturers Association (now, the American Chemistry Council) as vice president. Harrison has served as director on a number of corporate and nonprofit boards, including Guest Services, Inc., Trout Unlimited, Asia Consultants Association, the Arthur W. Page Society, Pinnacle Worldwide, Public Relations News and the Society of Professional Journalists. He served on the advisory committees of the American Textile Manufacturers Institute, the US Council for International Business, and the International Public Relations Association; and was National Co-Chair of Project Watchdog, promoting First Amendment rights and responsibilities of the American working press.
He is a life member of the Chemists Club of New York, the National Press Club and the PRSA Counselors Academy, and is accredited and a Fellow of the Public Relations Society of America. Recognitions include the 2001 Betsy Plank Distinguished Achievement Award from the Capstone Society, University of Alabama College of Communication and Information Sciences; a Society of Professional Journalists Board of Directors Distinguished Service Award for the initiation of Project Watchdog on press freedom; an AP Radio award for news writing; a National Humanities Endowment Award for playwriting; Global Award for Environmental Communications from the International Public Relations Association; Corporate Communications Institute, Best Professional Paper, Wroxton College 2008; Pennsylvania State University corporate communications ethics oral history program 2009; and Distinguished Service Award 2009, Arthur W. Page Society.
---
Judith Muhlberg understands first-hand how to drive results within Fortune 500 global companies and is experienced in dealing with many business issues, ranging from mergers and acquisitions to leadership communications, corporate reputation, employee engagement and crisis, change and culture management. As a consultant for Gagen MacDonald, Judith has consulted with United Airlines (communications and leadership plan for exit from bankruptcy), BASF (strategic communications for its largest acquisition), Collective Brands, Inc. (merger integration for its acquisition of Stride Rite), Estee Lauder (internal communications strategy), and Mars-Wrigley (integration process communications).
Currently, Judith is leading teams at Novartis in a variety of internal and leadership communications efforts. Since 2002, Judith has been a member of the Board of Directors of State Farm Mutual Automobile Insurance Company and serves on the Legal Issues and Corporate Governance and Nominating committees. In 2005, she was the senior vice president of communications for Sprint Nextel for six months, overseeing the merger communications of the two companies and leading a team of some 200 communicators. Throughout her career, Judith has built a broad and deep background in two major global industries: aerospace and automotive. She was senior vice president of communications and a member of the company's Executive Council at Boeing. Judith led a 250-strong communications team and, among many successes, directed a strategic global transformation of Boeing's brand image – from that of a commercial airplane manufacturer to a broad-based aerospace company with 150,000 employees. This transformation was initiated by the merger of McDonnell Douglas and Boeing, in which Judith played a pivotal role in an extensive culture change effort driven by enhanced leadership communications.
Prior to Boeing, Judith held a progression of positions at Ford Motor Company over more than 20 years, rising to the number two position in public affairs and serving on the senior leadership team of the automotive business. In that position, she led all communications strategies and messaging for the automotive business and its 345,000 employees worldwide. Judith began her career in The White House during the Ford Administration, serving as an aide to two chiefs of staff and, later, as assistant to the director of the White House communications office. Judith is a member of The Arthur W. Page Society. She is also an adjunct professor in the Georgetown University Masters Degree Program for Public Relations and Corporate Communications where she teaches a class in Advanced Corporate Communications. Education: Michigan State University, Juris Doctor University of Wyoming, B.S., Communications and Political Science University of Stockholm (Sweden), studied International Economics.
---
---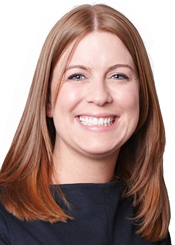 Caroline Gibson is an experienced financial PR practitioner with over 15 years' experience working for some of the world's largest organizations.
As Managing Director at Prosek, she is responsible for leading some of the firm's largest financial accounts and focuses on traditional asset management, private equity, hedge funds, insurance, commercial banking and sales and trading. Caroline has a deep understanding of the global media environment and specializes in building the profile of firms that have a transatlantic or global footprint.
Prior to joining Prosek, she worked for The Royal Bank of Scotland Group in London as a media relations manager. She was responsible for promoting the NatWest brand, one of the UK's largest banks, and regularly acted as a company spokesperson in the media on major issues. She has also held PR and brand management positions with HSBC and Red Bull.
Caroline is an active member of the Arthur Page Society's Page Up organization, where she serves on the board and leads online member engagement.
Caroline was nominated by reporters as one of the UK's top ten financial PR practitioners at the Headline Money Awards in London and in 2013 was selected as one of PR Week's 40 Under 40.
Caroline graduated from Leeds Metropolitan University in the UK and has an M.A. in Corporate Communications from Sheffield Hallam University.
---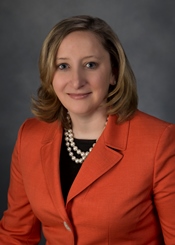 Jessica Pantages is the vice president of global communications for General Electric.
Previously she was the vice president of Communications and Marketing for Lockheed Martin's $8.8 billion Information Systems and Global Solutions business. Before joining Lockheed Martin, Nielsen was Executive Director, Global Communications and Influencer Relations for Dell's $8 billion IT Services business, where she built a new communications team focused on analyst relations, community affairs, media relations, social media, executive communications and employee engagement.
Nielsen has spent more than 15 years working in communications positions of increasing responsibility for multiple companies in aerospace and defense, IT services, manufacturing and consumer goods. Throughout her career she has worked around the globe including assignments in Europe, the Middle East and India.
She has taught at Georgetown University, holds a bachelor's degree in Human and Organizational Development from Vanderbilt University and a master's degree in Integrated Marketing Communications from Northwestern University. In 2014 she was named one of the top women in PR by PR News and in 2015 she was named one of the 40 under 40 brand marketers by Brand Innovators.
Headquartered in Bethesda, Maryland, Lockheed Martin is a global security and aerospace company that employs approximately 113,000 people worldwide and is principally engaged in the research, design, development, manufacture, integration and sustainment of advanced technology systems, products and services. The Corporation's net sales for 2013 were $45.4 billion.
---
---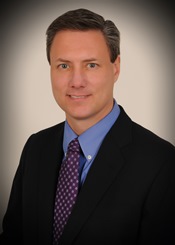 Ted Allen is an experienced financial PR practitioner with over 15 years' experience working for some of the world's largest organizations. joined the National Investor Relations Institute (NIRI) in May 2012 and now serves as Director of Regulatory Affairs and Practice Resources. Ted oversees NIRI's advocacy efforts and the organization's Standards of Practice for Investor Relations. He is NIRI's primary contact for inquiries on disclosure and corporate governance issues. Ted has written various magazine articles, moderated NIRI webinars, and made presentations to NIRI chapters on disclosure issues and proxy season developments. Ted was the lead editor for NIRI's Investor Relations Body of Knowledge textbook and serves as editorial director for NIRI's IR Update magazine.
From 2004 to May 2012, Ted served as Governance Counsel and Director of Publications at Institutional Shareholder Services (ISS), where he also was the proxy advisory firm's primary contact for North American press inquiries. He appeared on various ISS-hosted webinars and represented the firm at panels hosted by law firms, the American Bar Association, and other legal groups. Before ISS, he practiced law as an associate with Proskauer Rose and Semmes, Bowen & Semmes, and worked as a journalist for Bloomberg News, The Deal.com, Legal Times, and newspapers in Florida and North Carolina. He is a member of the bar in the state of Maryland. Ted received his B.A. degree from Duke University, a J.D. from Georgetown University, and a master's degree from Columbia University's Graduate School of Journalism.
---
---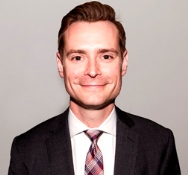 Robert Haynie has over 15 years of experience working with governments, companies, foundations, and non-profit organizations building cross-sector partnerships and developing stakeholder engagement campaigns. He has a passion for and expertise in using innovative, market-based approaches to drive social change and economic prosperity around the world.
Most recently, Robert was Senior Vice President at FleishmanHillard in the Washington, D.C. office. Applying his experience with public-private partnerships and global development, Robert established the agency's social impact practice and created the 'Shared Impact Lab' – a collaboration platform to create shared value for business objectives and social purpose.
Prior to FleishmanHillard, Robert served as a Senior Advisor to the U.S. Special Representative for Global Partnerships in the Office of the U.S. Secretary of State. In that role, he managed the office's impact investing portfolio that helped advance the State Department's economic statecraft agenda through innovative private sector engagements focused on creating shared value. During his tenure with the State Department, Robert worked to align interests of diverse organizations and launch multi-stakeholder initiatives, such as the Global Alliance for Clean Cookstoves and the International diaspora Engagement Alliance (IdEA).
Before joining the State Department, Robert worked in Booz Allen Hamilton's Diplomacy and International Development practice helping public and private sector clients across a range of multi-sectoral issues. While with Booz Allen, he managed two multi-million dollar U.S. Agency for International Development (USAID) competitiveness programs in Serbia helping to strengthen and scale small and medium-sized enterprises (SMEs).
Robert's experience also includes a stint with USAID's Global Development Alliance analyzing and structuring public-private partnerships. Additionally, he completed the USAID fellowship 'Emerging Markets Development Advisors Program' living in Jordan for a year to support a local non-profit organization that helps Jordanian SMEs.
At the beginning of his career, Robert lived in Shanghai, China for three years working with Microsoft Corporation managing regional operations and process re-engineering projects.
Robert holds a BS in International Affairs from the Georgia Institute of Technology with a focus in Chinese studies and an MBA from Georgetown University with an honors certificate in International Business Diplomacy from the School of Foreign Service.
---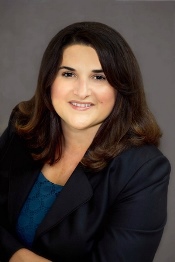 Lisa Feldner is the Director of Marketing and Events for Network Media Partners Inc., where she acts as the chief marketing professional of the company driving market strategies for the organization, and its marketing and event service offerings.
As the communications lead across all association portfolios at Network, she has successfully implemented domestic and international projects for organizations such as The Project Management Institute (PMI) and the Bi Partisan Policy Center (BPC). As a member of the leadership team, she actively contributes to decisions that impact the entire organization and aims to keep clients both engaged and committed through proactive communication.
Lisa has been an adjunct professor for Georgetown University for nearly six years, teaching Masters'level students Strategic Communication Planning and Strategic Event Management courses. She is passionate about strategic planning and the generation of valuable insights that are created through the process.
Prior to joining Network and the adjunct faculty team for Georgetown, Lisa was the Director of Marketing and Communications for The Chronicle of Higher Education and The Chronicle of Philanthropy. In this role she oversaw the entire marketing and communications team and managed the strategic communications plan for The Chronicle's global launch.
In her spare time, as principal of LDF Strategies, Lisa takes on specialty non‐profit communication challenges. Most notably, her work with Washington D.C. based Life Pieces to Masterpieces resulted in recognition by President Obama and the White House Office of Faith‐based and Neighborhood Partnerships.
Known as a coach, mentor and educator, Lisa leads marketing professionals to high levels of achievement in the workplace and in the classroom. She holds a Bachelor's degree from Towson University and a Master's Degree from Georgetown University. Lisa is a member of the Public Relations Society of America, The American Marketing Association, and The Professional Convention Management Association. She holds a CMP and is frequently asked to speak at industry and boutique events.
---
See which communications master's degree is right for you