Join our Faculty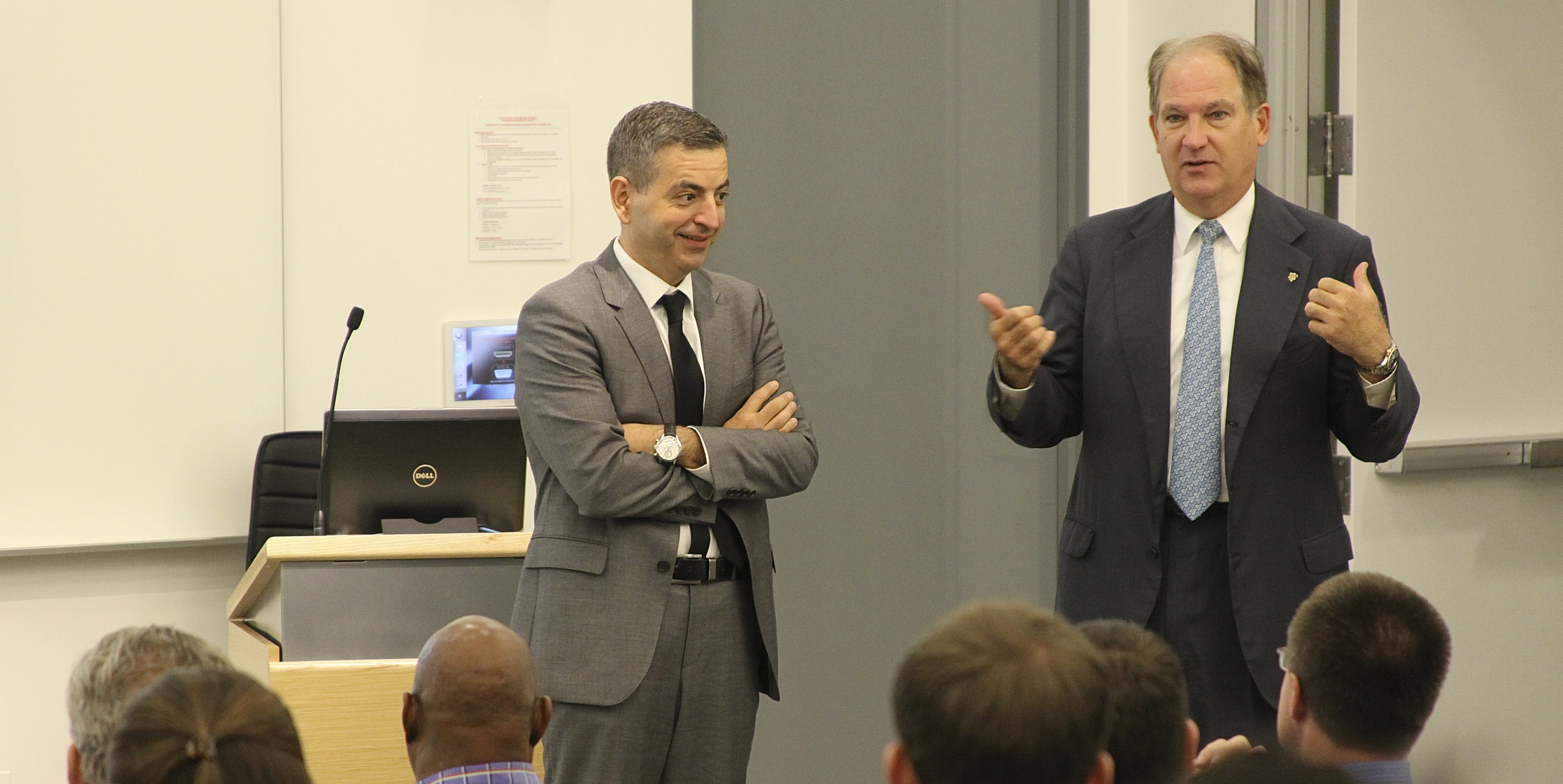 Our faculty members are experienced industry professionals, scholars, and thought leaders dedicated to providing students with a professional education grounded in ethics and human values. Students at the Georgetown University Center for Continuing and Professional Education (CCPE) learn from accomplished professionals and academics who represent the best in research and practice.
Our faculty hold an impressive set of credentials:
Many faculty with our Institute for Transformational Leadership have obtained the Professional Certified Coach (PCC) or Master Certified Coach (MCC) designation from the International Coach Federation.
Faculty in the Paralegal Studies Program are distinguished legal professionals with careers that include service as paralegals, counsel to congressional committees, and major law firm partners.
Our professional certificate programs are taught by faculty who hold PhDs or MBAs from world-renowed institutions, as well as senior managers with extensive industry experience at top corporations, nonprofits, or government agencies.
CCPE adjunct faculty work in a collaborative community to give students the support and resources they need to be successful in their careers. If you're looking for a dynamic and rewarding experience, come talk to us about the many ways you can contribute to the exciting learning, teaching and networking that takes place on-campus and online.
---
Teach for Us
Our adjunct faculty application is always open. Although we may not have a need during the current semester we will keep your resume/CV on file for future sessions.
CCPE offers certificate programs in business, finance, marketing, and policy as well as leadership development and leadership coaching programs. We welcome outstanding teachers from diverse academic and professional backgrounds who meet the following selection criteria:
An advanced degree
10 to 15 years of curriculum-relevant professional experience
2 years of teaching experience with nontraditional students
A creative and experiential approach to teaching, learning, and facilitating
If you are interested in teaching for CCPE, please send (1) your resume/CV, (2) a short statement of purpose explaining your teaching style and which course or courses you are interested in teaching, and (3) a sample syllabus to ccpeacademics@georgetown.edu with the subject line "Adjunct Faculty Application." Please note that all adjunct faculty must be eligible to work in the United States.
While we appreciate that you may have questions regarding your application, please note that due to the volume of resumes received it is not possible for us to schedule informational interviews. Should we have a suitable opening a member of our faculty recruitment team will reach out to candidates directly to schedule an interview.