SCS Faculty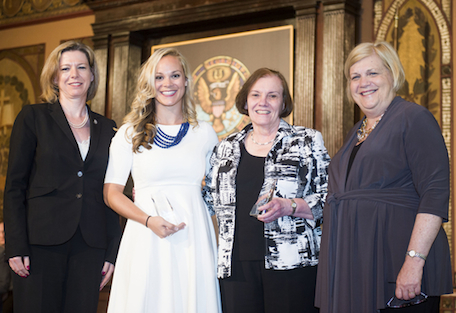 The faculty members of the School of Continuing Studies represent a balance of traditional research interests and applied professional experience. Across the disciplines, our faculty members hold advanced degrees from the Ph.D. and J.D. to the M.A., M.B.A. and M.Ed., among others. Many have also served as corporate CEOs and vice presidents. Our diverse faculty body has published academic books, novels, articles and short stories. Regardless of their academic and professional backgrounds, our faculty members all share a true passion and respect for teaching students in accordance with Georgetown's defining Jesuit values.
In keeping with the historic mission of Georgetown University, the School educates students to become more reflective, active, purposeful citizens who strive to improve themselves and our shared world, embodying Georgetown's Catholic and Jesuit values and heritage and respecting the principles and traditions of each individual. We encourage our academic programs and faculty members to establish learning goals that build upon the central mission of the School and of Georgetown University. All Georgetown faculty members should familiarize themselves with the Mission Statement from the Georgetown Faculty Handbook:
Georgetown is a Catholic and Jesuit, student-centered research university. Established in 1789 in the spirit of the new republic, the University was founded on the principle that serious and sustained discourse among people of different faiths, cultures and beliefs promotes intellectual, ethical and spiritual understanding. We embody this principle in the diversity of our students, faculty and staff; our commitment to justice and the common good; our intellectual openness; and our international character.
An academic community dedicated to creating and communicating knowledge, Georgetown provides excellent undergraduate, graduate and professional education in the Jesuit tradition for the glory of God and the well-being of humankind.
Georgetown educates women and men to be reflective lifelong learners, to be responsible and active participants in civic life and to live generously in service to others.