Georgetown University & 1776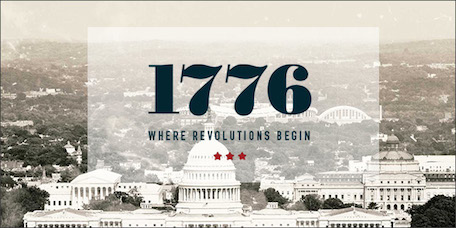 Georgetown University is a proud partner of 1776, a global entrepreneurship hub based in Washington, D.C. Through the partnership, Georgetown students, faculty, and staff have access to reserved space at the 1776 campus and can connect with the robust community of startup activity located there, including mentorship, corporate connections, and access to events featuring local and global startup communities.
The partnership is spearheaded by the Georgetown Entrepreneurship Initiative in concert with the McDonough School of Business, Law Center, School of Continuing Studies, and the Office of Community Engagement.
About 1776
1776 is a platform to reinvent the world by connecting the hottest startups with the resources they need to excel. From its Campus a few blocks from the White House, 1776 serves as a global hub for startups tackling major challenges in education, energy, health care, government, and other critical industries. 1776 startups receive mentorship, corporate connections, access to capital, media attention, and a pipeline of top talent—the raw materials critical for innovators to succeed. More information about 1776 can be found at 1776dc.com.
Get Involved
If you are interested in engaging with 1776, please fill out the form below. Only faculty, staff, or currently enrolled Georgetown students are eligible to take advantage of Georgetown's 1776 partnership benefits at this time, and some limitations may apply.
After receiving your request, you will be contacted by email with details about how to access the partnership benefits.

Please send all questions to andrew.glass@georgetown.edu.