Annual Journalism Job Fair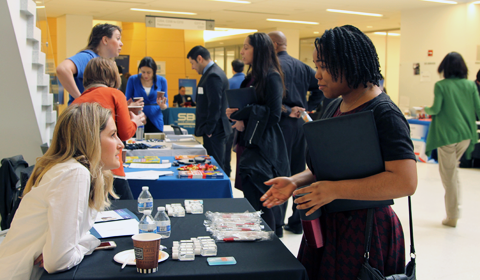 Students and alumni from the Journalism program speaking to potential employers at the Journalism Job Fair at SCS.
Each spring, the Master of Professional Studies in Journalism hosts the Washington, D.C., Journalism Job Fair at the School of Continuing Studies (SCS). Free to all Journalism students and alumni, the event attracts recruiters from more than 100 news organizations, including such prominent media outlets as NBC News, CNN, USA Today, and The Washington Post.
The event showcases Georgetown's strong ties to local and national news organizations and provides students and alumni with important networking and career development opportunities.
In conjunction with Georgetown, the job fair is sponsored by the D.C. chapters of:
See which communications master's degree is right for you
Alumni Highlight
Journalism Alumni Profile: Paul Rigney
Read More