Alumni Highlights
Visit the Journalism program's blog to read more Alumni Highlights and to see what current students in the program are up to.
---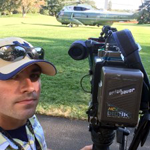 Paul is a Photographer for NBC News in Washington, DC. His work involves shooting, editing, and uploading content across all NBC News platforms, including, NBC Nightly News, Today, and MSNBC.
---
Allyson works in Washington, D.C. at DKW Communications as a Technical Writer, were she writes and edits policy updates for federal government contracts. She also works part-time managing her own event planning company, ACG Events. The skills she learned at Georgetown are essential in her current position and greatly assisted in the development of her business plan for ACG Events.
---
Allison Collins Brennan (G'13)
Allison works at CNN as an Associate Editorial Producer where her main function is to get the best people on TV to talk about news of the day. This can vary anywhere from working with a campaign to have a presidential candidate on one of CNN's shows, to reaching out to families who have lost loved ones, to talking to eye witnesses of crimes and asking them all to share their stories and perspectives with CNN's viewers.
---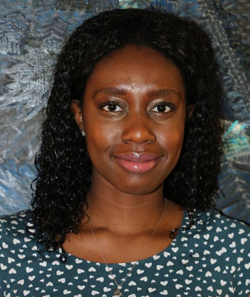 Diana is a staff writer for The Root, where she writes about trending topics and stories covering black Americans and people of color all over the world. Her journalism career launched at Georgetown where she was immersed in the CNN Newsroom for her first journalism internship. Read more about how Diana stays up-to-date on news around the world and and where she sees herself in the next five years.
---
Terry is a web producer for POLITICO where he gets to apply many of the skills he learned at Georgetown every day. He has interned, freelanced, and worked for a number of top news organizations in Washington, D.C. Read more about how Terry stays update-to-date on new technology and where he would like to be in the next five years.
---
Sophie graduated from the Journalism program in December 2014 and is now a freelance travel writer. Her work recently led her to write about Budapest and Cuba. Read more about Sophie's most important memory from being in the program and how her work for National Geographic prepared her for Capstone.
---
Valerie is currently a news anchor for HMTV6 out of Hagerstown, Maryland, and a writer for The Baltimore Sun. In addition, she is also a dance instructor, law student at the University of Baltimore, and a law clerk. Read more about Valerie's most memorable pieces and where she hopes to be in the next five years.
---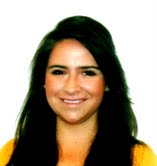 Melissa works as a producer for CNN Español. She is also president of the D.C. chapter of NAHJ, the National Association of Hispanic Journalists. Read more about Melissa's experience in the program and her favorite published piece which focuses on her home country of Venezuela.
---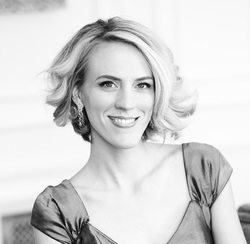 Lucija is a multimedia editor for Agence France-Presse (AFP) in the Washington, D.C., office. Read more to hear about how Lucija found the Georgetown program, her most meaningful piece and where she hopes to be in the next five years.
---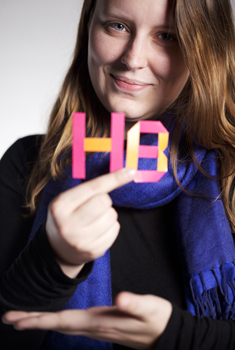 Heather Brady (G'13)
Heather is a digital editorial specialist at National Geographic Magazine in Washington, D.C. She has previously worked at Slate and NPR. Read more about Brady's life-changing experience in Data Reporting and why she loves the storytelling aspects of journalism.
---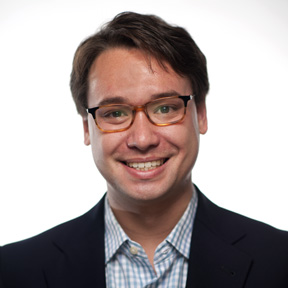 Byron Tau (G'12)
Byron recently started a new job as a White House reporter for the Wall Street Journal. Before that, he worked at Politico. Read more to hear about Byron's new job, advice for budding journalist and about his future aspirations.
---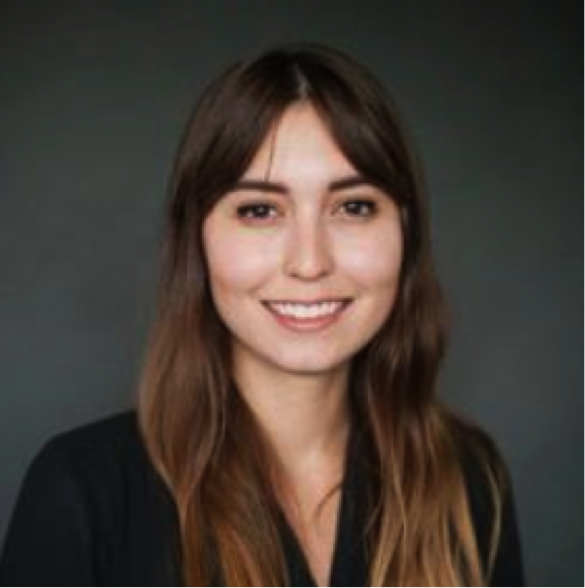 Elena Chiriboga (G'13)
Elena is a senior producer for POLITICO Pro and lives in Brooklyn, NY. Learn more about Elena's favorite classes while in the program, the benefit of understanding data reporting and her current choice in books.
---
Christina is currently the Arts Editor at Washington City Paper. She is also the winner of the 2014 Journalism Outstanding Student Award, which was presented in May at the School of Continuing Studies' Tropaia Awards Ceremony. Read on to learn about Christina's favorite journalist, her role in Washington City Paper's second annual Gay Issue, and her thoughts on the future.
---
See which communications master's degree is right for you
Alumni Highlight
Journalism Alumni Profile: Paul Rigney
Read More