Explore the Degree
Innovation Through Application
Students of the Master's in Public Relations & Corporate Communications program are strategic communicators, adept at crafting integrated messages that generate significant positive impact.
The program balances a fundamental grounding in strategy, research, and evaluation with critical skills, tools, and trends—both existing and emerging. Students learn strategic thinking, clear writing, and digital best practices through a curriculum immersed in a global perspective that offers multidisciplinary learning experiences and unique opportunities to work with professional clients.
Apply. Work with real-world clients in classroom exercises, program projects, and pro bono communications assignments.
Innovate. Take advantage of industry-leading research and fellowship opportunities from the Center for Social Impact Communication (CSIC)—the only academic initiative of its kind in the country.
Integrate. Master integrated approaches to communications—including emerging visual and digital communications techniques—while embracing multimedia best practices that are vital to today's communications leaders.
Explore. Only five courses are required; students choose five electives. Students can build their expertise in a single focus area or pursue multiple specialties to expand their professional skill set.
Program Formats
On Campus: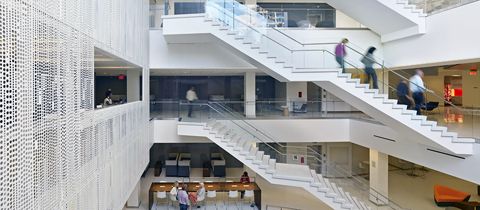 The on-campus format for the master's in Public Relations & Corporate Communications is designed for students in the D.C. metro area who prefer learning in a classroom setting and on a consistent schedule. Classes are held on campus at the same times every week, giving students an opportunity for face-to-face interaction with faculty and peers in a classroom environment.
Online: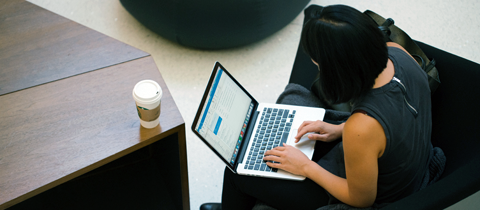 The online format for the master's in Public Relations & Corporate Communications program is the same as the on-campus format, only it is designed for students who prefer learning in a flexible online community and/or are not located in the D.C. metro area. In this online format, students can watch lectures and complete assignments on their own schedules from select states across the country, with all faculty and peer interaction occurring in a virtual setting.
---
"The MPS PRCC program has helped me reposition my career track. In addition to receiving the invaluable knowledge that I was seeking, I've made lasting connections that will last me a lifetime. My decision to pursue a Georgetown University degree was undoubtedly one of the best choices I've ever made."

– M. J. (G'13)
---
See the degree requirements for the Master's in Public Relations & Corporate Communications >>
See which communications master's degree is right for you