Master of Professional Studies in Urban and Regional Planning
Gain the practical urban planning knowledge and skills you need today to shape the most sustainable, inclusive and livable cities of tomorrow.
The Georgetown University Master of Professional Studies in Urban and Regional Planning program develops visionary leaders who can integrate physical urban design with ethical and participatory urban planning strategies to foster the development of better cities, regions and communities for generations to come.
Become an expert in solving urban planning's most important challenges by:
Using equitable design and land use practices
Sustaining natural resources through sound planning strategies
Providing citizens with accessible transportation
Collaborating with the public and stakeholders
Developing affordable housing options
Creating opportunities for continued economic development
Maintaining healthy living environments in the face of exponential urban population growth
In short, our program educates urban planners for rapidly changing 21st century cities.
Program features include:
Applied urban planning study and use of essential interdisciplinary tools such as geographic information system (GIS) mapping, statistical analysis and research methodologies to better understand the needs and patterns of a city or region
Practical urban planning work through the program's unique City Lab field experiences, enabling students to tackle real-world urban planning problems and work side-by-side with partner planning offices throughout the Washington, D.C., suburban Maryland and Northern Virginia region – an area with exemplary models of urban planning best practices
Exposure to the full range of critical theories, laws and practices of urban planning – from leading industry professionals, proven theorists and visionaries
Focused areas of study in specialized urban planning fields such as community development, urban sustainability, economic development, environmental planning, transportation planning and housing development
Internships providing work experiences for students who are new to the urban planning profession
Classes that are generally held during the evenings to minimize career interruptions and allow for student internships
Who Should Apply?
Professionals who currently work in the urban planning field or who work in related fields and seek a Master's degree to continue to advance in their careers
Those who are passionate about the development of cities as places of great exchange, diversity and opportunity, and are interested in pursuing a career in urban planning
The Georgetown Urban and Regional Planning program is a member of the Associate of Collegiate Schools of Planning (ACSP) and is listed in the Planetizen Guide to Graduate Planning Programs.
---
"Communities that plan for the future are stronger and more resilient than those that don't. The country faces significant changes and challenges. Planners stand ready to work with local citizens to build this recovery and a better future, one neighborhood at a time."
Mitchell Silver
President
American Planning Association
Quoted in a June 2012 Press Release:
Community Planners Essential to Putting
America on Road to Economic Recovery
---
MPS Urban & Regional Planning Information Session
February 3, 2015
Georgetown SCS
6:00 PM - 7:30 PM
Details
Video Highlight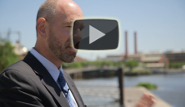 Interview with Uwe Brandes, Executive Director, MPS Urban and Regional Planning Program #2
Watch Now