Explore the Master's Degree
The Master of Professional Studies in Emergency & Disaster Management emphasizes the communications, budget management, and technology skills that are needed for success in this fast-paced and high-intensity field. The program, created for entry- and mid-level professionals, integrates unique opportunities for hands-on practice, where students can engage with industry experts and apply their skills in real-world scenarios.
Program Formats
The program offers options for both part-time and full-time enrollment, and students may take courses on campus, online, or through a combination of both formats.
On Campus: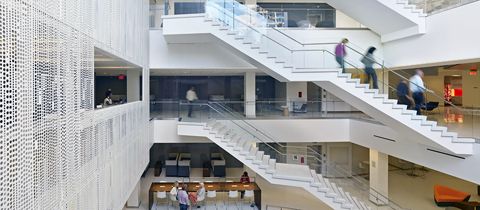 The on-campus Emergency & Disaster Management program is designed for students in the D.C. metro area who prefer learning in a classroom setting and on a consistent schedule. Classes are held on campus at the same times every week, giving students an opportunity for face-to-face interaction with faculty and peers in a classroom environment.
Online: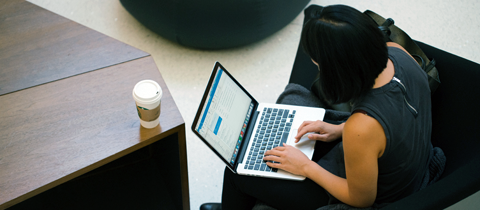 The online Emergency & Disaster Management program is the same as the on-campus program, only formatted for students who prefer learning in a flexible online community and/or are not located in the D.C. metro area. In this online format, students can watch lectures and complete assignments on their own schedules from select states across the country, with all faculty and peer interaction occurring in a virtual setting.
Sample part-time versus full-time schedule: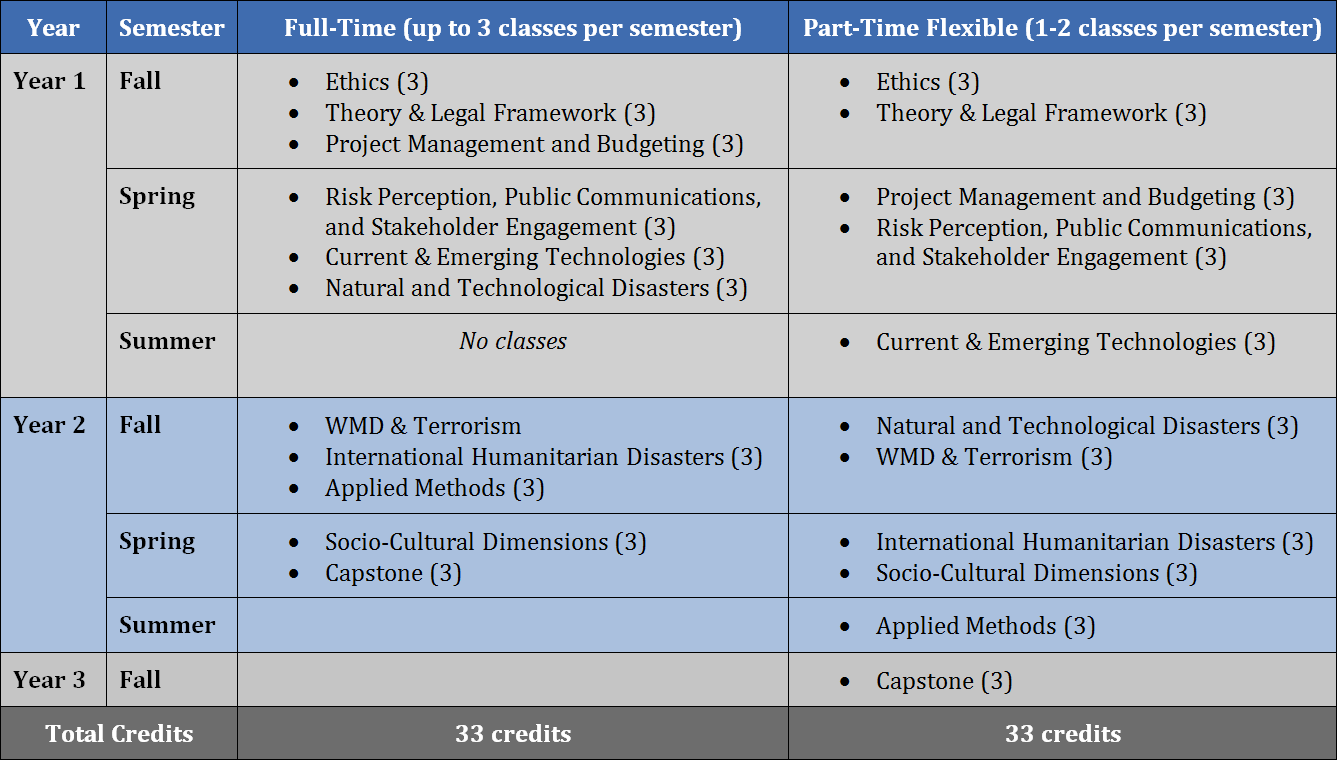 See which EDM master's degree is right for you