Faculty
A Multidisciplinary Faculty of Leadership Experts
The faculty of the Institute are multifaceted and diverse with respect to academic training, experience, expertise, and research interests. Perhaps the most striking aspect of the faculty is the community they have cultivated and the dialog they have advanced around leadership development and leadership coaching.
Most of the original faculty members – those who helped establish Georgetown University's leadership program in 2000 – still teach and provide direction for leadership coaches and executive leaders. Meet our faculty below (listed in alphabetical order by last name) and read their thoughts on leadership at the Institute for Transformational Leadership blog.
---
---

Sandra A. Allen, MA, PCC
Program: Certificate in Leadership Coaching
Sandra Allen is a full-time executive coach, facilitator, trainer and organization development consultant residing in Silver Spring, MD. She holds the status of Professional Certified Coach (PCC) with the International Coach Federation (ICF). In addition to her coaching experience and credentials, Sandra has over 30 years of relevant executive level business, leadership and corporate board experience in private, public and non-profit sectors. She has worked with individuals and teams to develop leadership resiliency, management skills, emotional intelligence and communication skills. Sandra especially enjoys working with teams that are struggling to overcome dysfunction and striving towards high performance. She has coached leaders at executive levels in government and the private sectors. Sandra is currently working on a book entitled The Leadership Continuum.
Sandra holds MA and BA degrees from Case Western Reserve University. She is a graduate of the Georgetown University Leadership Coaching Program. She is married, has three great kids and enjoys reading, hanging out with her grandkids and traveling with her husband.
Sandra can be reached at sa357@georgetown.edu.

William (Frank) Ball, MS, CIC, CDC, MCC
Program: Executive Certificate in Transformational Leadership
Frank Ball has been an independent executive coach and organizational consultant for over 15 years. Prior to starting his own practice, he was a manager and leader in a number of large organizations for over two decades. His specialty was building new units and re-tooling existing units to perform new functions. He has designed and delivered large-scale leadership development programs in a number of organizations. These days he works with leaders within organizations to build their own and their organization's capacity to achieve better results through the exercise of leadership that is respectful, creative, and productive.Frank works to be fully supportive of his clients while also being gently confrontive. He is able to confront them with things that they might prefer not to address and do it in a way that makes it feel safe.
Frank holds a BA in Economics from Davidson College, an MS in Financial Management from George Washington University, and Certificates in Organization Development and Financial Planning from Georgetown University. He completed the year-long Professional Coaching Course presented by New Ventures West and shorter, more focused courses presented by the Newfield Network, the Strozzi Institute, the Interdevelopmental Institute, and the Gestalt Institute of Cleveland. He has been designated a Master Certified Coach by the International Coach Federation.
Frank can be reached at ballw@georgetown.edu.
---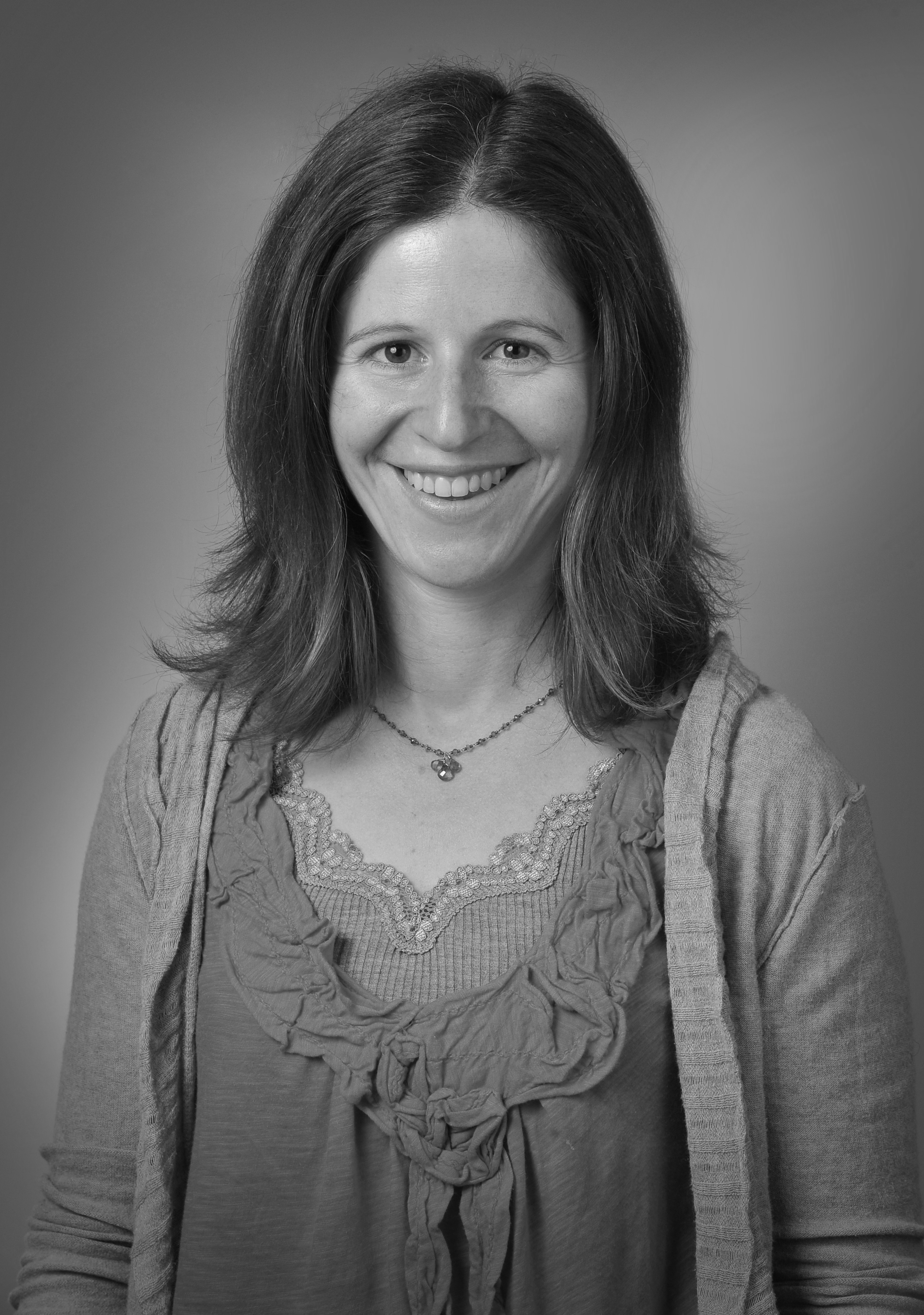 Maya Bernstein
Program: Certificate in Facilitation
Maya has facilitated inspiring and impactful leadership initiatives in nonprofit and educational settings for over 15 years. She draws on her expertise in Adaptive Leadership, Design Thinking, Foresight methodologies, literary text study, improv tools, and story-telling to create unique environments in which participants become willing to take risks, and experiment with new ways of thinking and behaving.
Maya is a co-founder and Associate at UpStart Bay Area, which supports innovation in the Jewish community. In her work at UpStart, Maya helped launch a wide variety of cutting-edge nonprofits that are transforming the landscape of Jewish life in the United States, and consulted to established nonprofits, including the JCC Association, Jewish Federations of North America, Foundations, schools, and synagogues on innovation strategies. Maya is on faculty of the Wexner Foundation, where she teaches leadership concepts to a select group of graduate students, and the Wexner Heritage Foundation, a fellowship for lay leaders.
Maya publishes widely, online and in print, on the topic of innovation and change, and also blogs about the joys and challenges of modern motherhood. Maya has lived and worked in Israel, Belarus, China, and Germany. She is a graduate of Columbia College and Harvard's Graduate School of Education, and a 2012 recipient of the Covenant Foundation's Pomegranate Prize. After a decade in Silicon Valley, Maya, her husband, and their children have recently relocated to the Big Apple.
---

Marilou Bova, PCC, CSC, CPCC
Program: Certificate in Leadership Coaching
Marilou Bova is the President and Founder of BOVA International Inc, a leadership development company dedicated to helping individuals and organizations to realize their potential. Marilou has over 25 years experience as a leadership coach, consultant and seasoned facilitator. Her clients include senior executives and their teams as well as emerging leaders in the federal government, for-profit and non-profit organizations.
Marilou's approach is values-based, holistic and appreciative. She helps her clients leverage and embody their unique combination of values, gifts and strengths so that they can be innovative and effective in achieving their goals, building stronger teams, developing new strategies for their organization and increasing their ability to be resilient in the face of complex leadership challenges.
Marilou also offers personal development workshops and women's weekend retreats devoted to helping individuals awaken their authenticity and ignite their purpose. She is the creator of Learn to Fly: Realizing Your Potential, a transformational self-empowerment program adapted for NASA, that has helped hundreds of people transform their dreams into reality. Prior to starting her own company in 1986, Marilou held management positions with non-profit organizations including the American Red Cross and the American Cancer Society.
Marilou is an ICF Professional Certified Coach (PCC), a Certified Somatic Coach (CSC) with the Strozzi Institute and a Certified Professional Co-Active Coach (CPCC) with the Coaches Training Institute. She holds a B.S. in Human Services from SUNY at Plattsburg and has apprenticed with leaders in the fields of consciousness work and body-mind sciences for over thirty five years.
Marilou resides in Takoma Park, MD and can be reached at mab26@georgetown.edu.
---

Barbara Braham, Ph.D., MCC
Program: Certificate in Leadership Coaching, Executive Certificate in Transformational Leadership
Barbara Braham is an Executive and Leadership Coach who works with leadership teams who want to move their organization forward and leaders who want to realize their potential. Her clients include leaders in not-for-profits, government, higher education, associations and corporations.
An accomplished author, Barbara has written eleven books and one ebook. Finding Your Purpose has been translated into seven languages. Be Your Own Coach was co-authored with Chris Wahl.
Barbara has been coaching in the Notre Dame Executive Integral Leadership Program since 2004 in collaboration with The Leadership Circle. She is certified to debrief and score the Maturity Assessment Profile (MAP) which assesses stages of adult development. She is currently teaching a 17-month certification program with Dr. Cook-Greuter to train an international cohort on how to score the MAP. Barbara is an associate of the Full Circle Consulting Group and a Senior Associate with the consulting firm Innolect Inc. She also offers public workshops to coaches and leaders on the application of adult development theory.
A student of the Dharma, Barbara has practiced vipassana (mindfulness) meditation for nearly two decades and she spends four to six weeks in silence each year. Her research interests include stages of adult development and the intersection of Buddhist practice and executive coaching.
Barbara can be reached at bjb63@georgetown.edu or www.bbraham.com.
---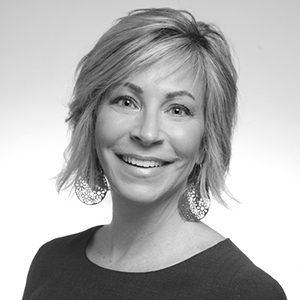 J. Kelly Buis, RN, MSN, ANP
Program: Certificate in Health Coaching
Kelly is the Associate Director of Clinical Nurse Educators for Takeda Pharmaceuticals. She is an oncology nurse and Adult Nurse Practitioner who practiced in the Boston area for 15 years. In 2001, she transitioned into the pharmaceutical industry where she has served in various roles including Clinical Education, Marketing, Sales, and Field Management. In her current position, she leads the nationwide team of nurses who deliver oncology education to healthcare providers.
She received her Master of Science in Nursing from Northeastern University and her Bachelor of Science in Nursing from the University of Wisconsin- Madison.
Kelly is a certified Leadership Coach from Georgetown University and she is serving as a faculty advisor for their Health Coaching program.

Alexander Caillet, MA
Program: Certificate in Leadership Coaching, Executive Certificate in Transformational Leadership
Alexander Caillet is the CEO of Corentus, Inc., a consulting and coaching firm dedicated to helping organizations achieve sustainable results by transforming team effectiveness and performance. He leads the Corentus Team Coaching Certificate Program, an intensive professional development offering for practitioners seeking to master the art of coaching teams in real time, in the context of real work.
Over the past 20 years, Alexander has worked with hundreds of leaders and teams in global corporations and businesses of all sizes in multiple industries, as well as universities, nonprofit organizations and NGOs, and government agencies. Among his clients are Amway, AREVA Nuclear, Babcock & Wilcox, BNP Paribas, Boehringer Ingelheim, Bristow Group, BP, Capital One, Cardinal Health, Citigroup, Coca-Cola Enterprises, The Congressional Management Foundation, DKNY, Dow Chemical, Eli Lilly, FMC, Gables Residential, General Mills, Goodyear, Holiday Inn Worldwide, Inter-American Development Bank (IADB), JDRF, Liz Claiborne, L'Oréal USA, McKinsey & Co, MITRE Corporation, NASA, Oxfam America, Partners In Health, PartnerRe, Pension Benefit Guaranty Corporation (PBGC), Prosperity Candle, Safe Shores, The Schusterman Foundation, Silverchair Science & Communications, Simon & Schuster, Technoserve, Timberland PRO, Treasury Executive Institute (TEI), Triangle Manufacturing, University Research Co. (URC-CHS), Vertex Pharmaceuticals, Vision Trust, Vodafone UK, and World Pulse.
Professional Highlights
Pioneer and thought leader in the discipline of Team Coaching
Adjunct Professor at Georgetown University's Institute for Transformational Leadership teaching in the Leadership Coaching Certification program and the Transformational Leadership Certification program
Co-founder of the States of Mind Institute, dedicated to researching the impact of state of mind on leadership effectiveness and providing methodologies to improve leaders' performance and results
International speaker on the subjects of team coaching, team development, team leadership, and organization performance
Certifications
Health Realization practitioner
Licensed HeartMath Trainer
Leadership Circle Profile [???]
Team Management Systems (TMSDI)
Hogan Personality Inventory
The Right Conversation
Education
B.S. in Psychology, University of Michigan
M.A. in Organization Psychology, Columbia University
Alexander has led engagements in more than 30 countries—including Argentina, Australia, Belgium, Brazil, Cambodia, Canada, Ethiopia, France, Germany, Ghana, Guatemala, Holland, Italy, Japan, Kenya, Malaysia, Mexico, Morocco, Portugal, Russia, Senegal, Scotland, South Africa, Spain, Sweden, Switzerland, Thailand, Turkey, UAE, Uganda, United Kingdom, and the United States.
He is a dual citizen of France and the United States and is fluent in English, French, and Spanish. Alexander currently lives in Boston with his wife Janice and his daughters Chloé, Léanna, and Alexia.
Alexander can be reached at agc26@georgetown.edu or www.Corentus.com.
---

Debra Casalino, MA, MS, CLC, PCC
Program: Certificate in Leadership Coaching
Debra Casalino works in partnership with executives and organizational leaders who are in positions that challenge their current leadership capacity and abilities, and/or management skill. Her clients are dedicated to their own learning, growth, and self-development. Debra is passionate about coaching as a way to "pay it forward" – to enhance the human experience, one individual at a time. She is committed to creating a safe environment for leaders to evaluate and shed ineffective behaviors and habits of thought, as well as try out new ways of seeing and being that support the results they desire. She is described by her clients as thought provoking, intuitive, insightful, and direct, while at the same time patient, encouraging, and light-hearted.
Her experience includes nearly two decades of work in the financial services industry where she held a variety of meaningful positions and achieved success as a management consultant, line manager, senior human resources manager and organizational development consultant. In these varied roles, Debra partnered with corporate leaders to develop and implement organizational change initiatives to transform business strategy into financial results. As a result of her diverse business experience, Debra brings a broad and comprehensive perspective to her coaching clients.
Debra is a graduate of the Georgetown University Leadership Coaching Program. She earned a M.A. in Organizational Psychology from Columbia University, and a M.S. in Management from Rensselaer Polytechnic Institute. Additionally, she is certified as a Mentor Coach by InviteChange. As a life-long learner and one who is dedicated to her own personal growth and self-actualization, Debra has been a student of adult development since 2008 when she began studying and working directly with leaders in the field. In 2013 she completed an extensive course of study with Susanne Cook-Greuter and Barbara Braham to become certified to score the MAP assessment.
Debra can be reached at dmc45@georgetown.edu.
---

Keith Randall (Randy) Chittum, Ph.D.
Program Co-Director, Executive Certificate in Transformational Leadership
Programs: Executive Certificate in Transformational Leadership, Certificate in Leadership Coaching
Randy Chittum is an executive coach who works with executives and managers worldwide in a variety of organizational settings. He works at all levels of the organization, specializing in leadership development (coaching, teaching, systems, & infrastructure) and organization development.
Randy regularly consults with organizations in the areas of emotional intelligence, coaching, succession planning, and leading change. He is at his best when "playing in traffic," a metaphor he uses to describe his teaching and consulting style.
The core of his approach is mindfulness. Randy believes that a leader's ability to slow the action and reflect on one's internal landscape is the key to leading effectively in a world often characterized by uncertainty, volatility, ambiguity, and increasing complexity. Leaders in today's world have to become comfortable in the paradox of "being still while in motion."
He recently served as Vice President, Leadership Development at a publically traded company, where he reported to the CEO and coached executives, created and managed succession planning programs, taught leaders, and worked with intact created and managed succession planning programs, taught leaders, and worked with intact teams to enhance performance.
Randy currently serves on the faculty of the Georgetown University Leadership Coaching program in the Institute of Transformational Leadership. He has previously taught leadership and organizational development at both the undergraduate and graduate level at Georgetown University, among others. He is a contributing author to On Becoming a Leadership Coach (2008). Randy earned his Ph.D. in Psychology from the University of Northern Colorado.
Randy can be reached at chittumk@georgetown.edu.
---

William J. Courville, Ph.D.
Program: Certificate in Leadership Coaching
Dr. William Courville is an executive coach with over 30 years' experience in business, counseling, leadership development, consulting, and coaching.
Courville has extensive managerial and executive experience. He has served as president and COO of a hotel management company, a principal partner of a real estate development company, director of human resources for a health care company, director of operations for an overseas aviation company, director of scheduling and advance operations for the Mayor of Washington DC and special assistant to the Mayor for international business development for the District of Columbia.
Courville currently focuses on executive coaching and leadership development. He designed, developed, and coached in the executive coaching program for directors and officers at Fannie Mae. He served as a strategic thinking partner in the design of the coaching program at the International Finance Corporation (World Bank) and the advanced coaching program at Mars, Inc. He has coached senior executives at the World Bank, Friedman, Billing, Ramsey (FBR), Lockheed Martin, MARS, Inc., and Booz Allen Hamilton among others. He is on the adjunct faculty at the National Leadership Institute at the University of Maryland University College and the Center for Creative Leadership.
Courville has a PhD from the University of Ottawa (Ontario, Canada). His dissertation examined the role of meaning, value and purpose in executive coaching. In March 2007, he presented on this topic at the American Psychological Association's annual meeting in Columbia, Md. He holds a M.Ed. in Counseling from Loyola University (New Orleans). He received his BA in philosophy from Loyola University and his BS in Business Administration from Louisiana State University. He also studied at the American Graduate School of International Management in Glendale, AZ.
Bill can be reached at wc46@georgetown.edu.
---

Karen Curnow, MBA, MCC
Program: Certificate in Leadership Coaching, Intercultural Coaching
Karen Curnow has provided cultural diversity, leadership development and team building services through facilitation, coaching, and training since 1980. Having worked and lived in France, Turkey, Kenya, Austria, and New York prior to her work in the D.C. area, Ms. Curnow has served both business and government as executive coach, consultant, university professor, training manager, and writer/reporter.
Clients Karen has served include mid-size and large corporations (such as Bayer Health Care, Aerospace Corporation, Boeing, Discovery Communications, Inc., VISA International/Inovant, SAIC, and others), as well as a variety of federal government agencies, universities, and institutes.
Karen's publications focus on leadership, international management/living, coaching, and workplace diversity and inclusion. Among her publications are "Differences and Discourses: Coaching across Cultures" (in The International Journal of Coaching in Organizations), Notes from a Traveling Childhood, chapter activities in Tools and Activities for a Diverse Work Force, "Gender at Work" (cover article for Public Management magazine), and a variety of magazine articles on international management. Her contributions on coaching across cultures and working with emotions in the workplace will be included in Georgetown's Institute for Transformational Leadership's new publication, due to be released in 2013.
Karen also trains future coaches as a senior faculty member and mentor coach for Newfield Network and Georgetown University. She earned her M.B.A. in International Management and Marketing from U.S. International University, her B.S. in Business Administration and French at Houghton College and at the Sorbonne/University of Paris, and her certification in Coaching and Organizational Learning from Newfield Network-USA and George Mason University. Some of Karen's many certifications include: The Leadership Circle 360 Profile and TLC Culture Survey, OPM Leadership 360, IC360, CCL's Benchmarks 360, SkillScope, MBTI, FIRO-B, IHHP's Emotional Intelligence 360, Sigma Radius 360, Duke University's VANGUARD 360, Margerison-McCann Team Management Systems profiles, Conflict Dynamics Profile, Bar-On EQi and other emotional intelligence assessments, and the entire range of Inscape profiles.
Karen can be reached at kjc38@georgetown.edu.

Eric de Nijs, Ed.D., CLC
Program: Certificate in Leadership Coaching
Eric de Nijs is an independent executive coach who cares passionately about helping others create greater clarify and integration with their life's purpose and passion. Eric strives to help leadership and organizations become better stewards of the resources they have been entrusted principally thorough actions that facilitate transformation for breakthrough performance and results. Eric has worked with defense contractors, financial services institutions, health care organizations, pharmaceuticals, manufacturing, and food processors among other industries.
Eric believes that thought provoking conversations and self-discovery lie at the heart of powerful coaching. Great coaching isn't about having all the answers but about helping others develop the catalyst they need to create their own path for transformation and high performance. Eric volunteers with a program for ex-cons in Richmond, Virginia providing coaching and training for successful re-entry. Eric has traveled to over 20 countries around the globe to share his message of goodwill and trust in building powerful relationships.
Eric is a member of the International Coaching Federation and resides in Henrico, Virginia. He holds a Doctorate in Human Resource Development and a dual Masters in Counseling and College Student Personnel. In addition, he has completed Coaching Certificate Programs through Georgetown University and Corporate Coach University. He is the author of Playing in Bigger Space and numerous articles and chapters of other books.
Eric can be reached at epd5@georgetown.edu.

Scott Eblin, MPA, CLC, PCC
Program: Certificate in Leadership Coaching
As an executive coach, speaker and author, Scott Eblin helps next level leaders learn what to pick up and let go of to get game changing results.
Featured on ABC News and in Investor's Business Daily and Harvard Management Update, Scott is a former Fortune 500 executive, with a leadership development client list that includes some of the world's best known private and public sector organizations. He is the author of The Next Level: What Insiders Know About Executive Success which Business Book Review calls a "fascinating read" that "is full of potentially career-saving advice."
As a former Fortune 500 executive himself, Scott knows the demanding expectations and challenges his clients face. He coaches busy, successful leaders in what he calls the "school of real life" to help them identify the strengths they can build on along with the vital few opportunities that will help them be even better. Scott is an innovator in the field of coaching who has worked with hundreds of clients in individual and group engagements that yield measurable and significant improvements in leadership effectiveness.
Scott is an honors graduate of Davidson College and holds a Master's degree in public administration from Harvard University. He has a certificate in leadership coaching from Georgetown University and is a member of the faculty for that program. Scott also holds the designation of Professional Certified Coach from the International Coach Federation.
He regularly offers simple, practical and applicable leadership tips on his Next Level Blog and writes the Executive Coach column for Government Executive magazine's web site.
Scott can be reached at se38@georgetown.edu or at www.eblingroup.com.
---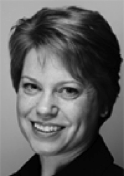 Kate Ebner, CLC
Director, Institute for Transformational Leadership
Program: Certificate in Leadership Coaching, Executive Certificate in Transformational Leadership
Katherine (Kate) Ebner is director of the Georgetown University Institute for Transformational Leadership in the School of Continuing Studies and faculty member of the internationally recognized Leadership Coaching Program at Georgetown. Kate is the founder and principal of The Nebo Company, a leading edge leadership development firm based in Washington, D.C. Kate works with individuals and teams to help them achieve their goals and developing their potential as human beings. She specializes in working with leaders who want to make a positive difference and includes Fortune 100 corporations, mid-sized companies and non-profit organizations in her client base. Clients frequently engage her to help them to crystallize and enact their visions.
Kate has extensive experience on the front lines of change leadership. Formerly a dean at Middlebury College in Vermont, she co-led a major cultural and organizational change there in the late 90's before coming to Washington, D.C. as a senior vice president responsible for leading the implementation of a successful growth strategy for an international consulting firm, Kaiser Associates. As a coach, Kate brings strategic perspective, a focus on results, and firsthand knowledge of what it is like to lead and deliver significant organizational change.
The Nebo Company is named for a hidden lake in the Adirondack Mountains. To Kate, "Nebo" is synonymous with inner peace and oneness with the world. She believes that an essential trait of leaders is resiliency, which depends on the ability to center oneself and adapt effectively and mindfully to the challenges of the day. She is dedicated to working with others towards sustainability and offers programs for leaders and coaches to support this vision.
Kate earned a bachelor's degree in English/Creative Writing from Middlebury College in 1987 and has completed graduate work in English literature at the Bread Loaf School of English. She holds a certificate in Leadership Coaching from Georgetown University and has completed coursework with the Interdevelopmental Institute and the Omega Institute. She lives in Chevy Chase, MD with her husband, Dave, and two children.
Kate can be reached at ke22@georgetown.edu.
---

Margaret Echols, MBA, MA, CIC, CSC, MCC
Program: Certificate in Leadership Coaching
Margaret Echols has been assisting individuals, groups and organizations in taking steps toward transformation for nearly twenty years. She uses the power of productive conversations to coach clients toward achieving personal fulfillment and success, and provides clients with the tools to sustain their success and foster the development of others. Prior to creating the Development Consortium, Margaret was a senior manager within Executive Development at PricewaterhouseCoopers, where she gained extensive experience as a strategy and organization development consultant working with major firms. This managerial experience combined with her coaching background enables her to assist executives in finding effective solutions and taking skillful action to address complex issues facing organizations today.
Margaret's straightforward approach combines rigor and lightness to deliver insightful, clear and actionable feedback, identify leverage points for making meaningful change, and help clients reframe, reflect and build competencies to take new actions. People are able to energize their creativity, increase interpersonal skills, tap emotional intelligence and access their own genius with more ease and consistency.
Margaret's academic background includes an MBA from George Washington University with concentrations in organizational behavior, international business and finance, and BA and MA degrees in education and administration from the University of Florida. She is a Master Certified Coach (International Coach Federation), a Certified Professional Effectiveness Coach (New Ventures West), and has completed a graduate coaching program with the Newfield Network. Margaret also is a Certified Somatic Coach, having completed extensive training in somatic coaching from Strozzi Institute.
Margaret regularly presents at conferences and at forums such as ICF, ASTD and the Project Management Institute, and has written a number of articles related to coaching, mentoring and emotional intelligence. Her work with Daniel Goleman is referenced in his book Working With Emotional Intelligence.
Margaret can be reached at mae32@georgetown.edu.

Barry Goldberg
Program: Certificate in Leadership Coaching
Barry Goldberg is founder of Entelechy Partners, a leadership development and executive coaching firm with a global client base. His focus is on the complex challenges faced by top tier leaders in organizations of all sizes — as well as multi-national "bet-the-business" project teams. Barry has delivered services in 16 countries ranging from Eastern Europe to Asia. Current clients range from mid-tier CEO's to UN Peacepeepers.
Barry's early career was in sales and marketing, primarily in professional services. He was Director, Business Development for The Naisbitt Group (Megatrends and Re-Inventing the Corporation). After serving as Sales leader for a U.S. division of Hachette, Barry launched a boutique customer management strategy practice, focusing on organizational strategies for very large strategic change initiatives.
Barry is a graduate of the Georgetown coaching certificate program (Class 9) and holds a PCC Credential from the ICF, where he also served as Vice Chair for Ethics and Standards in 2010 and 2011. Barry has a BA from the University of Texas, Austin where he studied history, economics and Slavic languages. Barry serves as adjunct faculty to the UALR School of Business and the William J. Clinton Graduate School of Public Service.
Barry can be reached at barry.goldberg@entelechypartners.com.
---

Carol Graser, MBA, PCC
Program: Certificate in Leadership Coaching
Carol Graser is President of NextGen Leaders, a consulting firm devoted to the transformation of leaders and organizations through executive coaching, leadership training programs, and organizational change management consulting. Carol has held leadership positions in IBM, HP, Marriott, Merck Pharmaceuticals and Caterair International. It is through these leadership experiences she has forged her passion for leadership and created her approach to develop and coach leaders.
Her work experience includes executive coaching with senior leaders across many industries; strategy and organizational change consulting leader in IBM; Executive Director of Organizational Development at Merck Pharmaceuticals; Vice President of Customer Service at Caterair International, and a Manager of Financial Reporting at HP.
Carol's mission is to "discover potential, create possibilities, and live with purpose." She applies this mission as she coaches senior leaders in many different industries.
Carol received an MBA from the University of Maryland, and a BA in International Relations, American University, Washington, DC. She holds a Leadership Coaching Certification from Georgetown University and is currently on the faculty of this program. She is a member of the adjunct faculty for the University of Maryland MBA program, teaching leadership and organizational development. She is also an Adjunct Faculty member in the Georgetown University McDonough School of Business.
Carol can be reached at csg23@georgetown.edu.
---

Karen Gravenstine, MA, CIC, MCC
Program: Certificate in Leadership Coaching
Karen Gravenstine is a master certified coach who has been engaged in coaching and development of executives, rising leaders, and members of boards of directors for over 25 years. Additionally, as a certified Organization Development practitioner, she works with organizations to achieve extraordinary business results aligned to core values and beliefs. She approaches her work from a holistic and whole system perspective. Rigorous and interactive practice and feedback supports leaders and teams in discovering their strengths, realigning their energy and integrating new behavior into more effective and fulfilled performance. Through their work with Karen, leaders increase their ability to fully engage employees and move forward to accomplish their mission. Karen is a founding faculty member of Georgetown University's Leadership Coaching Program, and co-author of an article entitled 'Using Story in Coaching" published in On Becoming a Leadership Coach: A holistic Approach to Coaching Excellence.
Karen earned a Master's degree from The Catholic University of America in Washington, DC. She holds the International Coach Federation's Master Certified Coach designation; earned a Mentor Coach certification from InviteCHANGE; received an Advanced Ontological Coaching certificate from the Newfield Network, and a Person Effectiveness Coach Certificate from New Ventures West. In addition, Karen is certified to interpret variety of 360 instruments and is a certified Corporate Athlete program instructor.
Karen can be reached at gravensk@georgetown.edu.
---

Beth Greenland, MS, PCC
Program: Certificate in Leadership Coaching
Beth Greenland, PCC, is an Associate at Cultivating Leadership, an international consultancy that helps leaders and organizations use coaching and complexity theory and practice to become more agile, creative and successful in a changing world.
Beth has worked for over 25 years providing leadership coaching, strategic planning, leadership training, and coaching training for private, non-profit and government agencies across the country and internationally. Her coaching practice focuses on working with leaders in transition; those who are new to their roles, those who are challenged by changing demands and circumstances in their jobs and those who are completing their careers. Beth views coaching as a holistic support for the development of leaders so they can be more fulfilled and more effective, and she integrates deep knowledge of adult development and somatic practices with her work with clients. Beth holds sincere respect for each individual's deep knowing, and the connection of the body and the wisdom of the body to the coaching work. She focuses on supporting the client's goals, on action, on practices and actions that move a client towards achieving those goals and holding the client accountable for his or her commitments.
Beth is a proud member of Cohort 19 of the Georgetown Leadership Coaching program, and she is completing her Masters of Somatic Coaching and a Certificate in Coaching for Adult Development. She is affiliated with, the Management Assistance Group, Compass Point, Maryland Non Profits, and the Growth Edge Network. She has recently developed and presented a coaching training program for the Child Welfare systems in several states. She is certified in the Myers Briggs Type Indicator and uses the Growth Edge interview model of adult development.
Beth is an ICF certified coach and a member of the International Coach Federation.
Beth volunteers as an end of life doula at a local hospice and serves on the Board of Companioning the Dying. She has two adult children and lives in Towson with her husband.
Beth can be reached at eg265@georgetown.edu.

Shelly Heath-Watson, MA, PCC
Program: Certificate in Leadership Coaching
Shelly Heath-Watson brings more than 20 years of experience in training, leadership development, marketing and communications, health education, and consulting to her work as an executive and leadership coach. Shelly has worked with leaders at all levels to enhance their leadership presence, hone communication and listening skills, improve interpersonal relationships, manage change, create and cultivate successful teams and achieve personal and professional balance. Shelly works with individuals to be purposeful about choices and intentional about personal and professional fulfillment and success. She asks powerful questions to stimulate deep reflection and challenge assessments. By fostering a safe and supportive environment that facilitates exploration and self-discovery, her clients are able to look at themselves from different angles, through different lenses and develop and design new actions to achieve their desired results. This collaborative process enables clients to set goals, gain greater self-awareness, solve problems, enhance performance, and achieve new levels of competency. Shelly's coaching career spans the corporate, non-profit, public, and academic sectors.
Shelly earned her Master's Degree in Social Psychology from American University in Washington, DC. She has her Leadership Coaching certificate from Georgetown University and is a Professional Certified Coach (PCC) by the International Coach Federation. Shelly serves as a principal for an international consulting firm in the Washington Metropolitan Area. She lives in Silver Spring with her husband of 20 years and their two children.
Shelly can be reached at sh1127@georgetown.edu.
---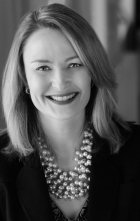 Kristi Hedges
Course: The Coach Entrepreneur: Building Your Coaching Business
Kristi Hedges is a senior leadership coach with a specialty in executive communications, and the author of Power of Presence: Unlock Your Potential to Influence and Engage Others (AMACOM).
Her workshops and leadership coaching programs have been utilized by CEOs and teams of all sizes in companies spanning the Fortune 500, government, non-profit and privately held businesses. Recent clients include Freddie Mac, Booz Allen Hamilton, Fannie Mae, Microsoft, Merrill Lynch, Deloitte, NASA, and Lockheed Martin.
As a coach, Kristi is frequently engaged by clients to help with more effective and authentic communications, leadership presence, team development, influencing skills, emotional intelligence, and motivating others through growth and change. She has coached numerous new CEOs to help them step into the full capacity of the leadership role, including managing boards, investors, and key stakeholders.
Kristi's coaching clients praise her ability to hone in on the essence of issues, and to provide focus toward real, sustained progress. She believes that change comes to most people incrementally, and the most powerful tools we possess are our intentionality, authenticity, and self-awareness.
Kristi blogs on leadership for Forbes and created and penned "The Leadership Factor" column for Entrepreneur. She's regularly featured in publications as diverse as The Washington Post, MSNBC, Dallas Morning News, and Financial Times. She's been honored as one of the "50 Women Who Mean Business in Washington, D.C." and as an owner of a top 25 Largest Women-Owned Businesses by the Washington Business Journal. She speaks widely on leadership topics for corporate groups, industry conferences and with The Founder Institute.
Prior to her current business, Kristi co-founded and ran one of the top technology communications firms in the Washington, D.C. area for a decade before successfully selling her interest. Her career highlights also include working for a national news outlet, and as a political consultant developing messages for dozens of electoral campaigns from U.S. President to statewide offices.
Kristi holds a B.A. from Virginia Tech and an M.S. from Purdue University in communications. She is a PCC-level ICF-certified leadership coach and is credentialed through Georgetown University. She's certified in the BarOn EQi® emotional intelligence indicator, and the Hogan assessment suite.
Maria can be reached at kh803@georgetown.edu.
---

Maria van Hekken, PCC, CLC
Program: Certificate in Leadership Coaching
Maria van Hekken is President and founder of Yes2Yes® Leadership-for-Success Coaching, Maria brings a wealth of experience, passion, and a unique, positive approach to executive and leadership coaching. It is her belief in possibility, ability to see the gifts in challenges, steadfast focus on results, and the safe and supportive space she creates with clients that leads to sustainable change.
Maria did her coach training at Georgetown University, holds an International Coach Federation (ICF) Professional Certified Coach (PCC) credential, and has served as the President of the Philadelphia Area Chapter of the International Coach Federation.
Maria has over 20 years experience as a trusted advisor to leaders and executives. Her work focuses primarily on helping leaders in technical arenas – engineering, science, technology, pharmaceutical, medical, business, and government – to reach higher levels of performance. Most recently, Maria was Director of U.S. Programs at the Rodale Research Center in Pennsylvania managing Ph.D. scientists and Director of Program Development at The Food Trust in Philadelphia.
Over the past several years, she has focused her professional development on the powerful application of adult development stages in coaching, studying with leading experts in the field, Susanne Cook-Greuter and William Joiner and is certified in the Maturity Assessment Profile (MAP) Adult Development Assessment and the Leadership Agility 360°.
Maria can be reached at mmv9@georgetown.edu.
---

Steve Heller, MS, CLC, PCC
Program Director, Certificate in Leadership Coaching
Program: Certificate in Leadership Coaching
Steve Heller is a dynamic and committed Leadership Coach, who specializes in helping leaders achieve new levels of personal effectiveness. Steve is particularly interested in the power of clarity, consistency and constancy in driving performance breakthroughs in organizations.
A member of the International Coach Federation (ICF), Steve served for many years on the Board of Directors of its Washington, DC chapter (including a term as its President), and holds an ICF Professional Certified Coach (PCC) credential. He obtained his Certificate in Leadership Coaching from Georgetown University, and also holds a BSE degree from the Johns Hopkins University and an MSE degree from the University of Pennsylvania. A lifelong learner, Steve has studied new leadership paradigms with Dr. Margaret Wheatley, leadership agility with Dr. Bill Joiner, presence-based coaching with Doug Silsbee and growth edge coaching with the team led by Dr. Jennifer Garvey Berger.
After six years as an Adjunct Faculty member for Georgetown's Leadership Coaching Certificate program, Steve became its Program Director in January of 2015. He is also an occasional guest lecturer at the National War College and coaches TED Fellows via the SupporTED program. Steve is also a member of the Global Sufficiency Network, the ICF's Leadership Coaching Community of Practice, the Growth Edge Network and the DCASTD/CBODN Coaching Special Interest Group (SIG).
Steve contributed a chapter titled "The Case for Cultivating Present-Moment Self-Awareness in Leaders and Coaches" to Christine Wahl, Clarice Scriber, and Beth Bloomfield, eds. On Becoming a Leadership Coach: A Holistic Approach to Coaching Excellence.
Steve can be reached at sh349@georgetown.edu.

Roselyn (Roz) Kay, MSOD, CLC, CSC, PCC
Program: Certificate in Leadership Coaching
Roz Kay works with government, corporate and nonprofit clients helping them create bold strategies and develop leadership and teams toward high performance. In her coaching and consulting, she draws on her 25 years as senior leader in the finance industry, her advanced study of human behavior, knowledge of positive change, and study of somatics to help her clients make transformational change. Roz coaches leaders at all levels to enhance leadership proficiency, improve communication skills, resolve conflicts, and improve overall performance. Her clients find her deep listening, insightful questions, and humor helpful as they struggle to integrate new behaviors, take courageous action, and get the transformational results they seek.
Roz is President of New Heights Group, a collaborative consulting organization focused helping clients develop bold strategies and conscious leaders. Roz was a partner in Innovation Partners International for 7 years. She holds a MSOD in organization development from American University/NTL and is currently a practicum advisor. She received certificates in both Organization Development and Leadership Coaching from Georgetown University. She is an ICF Professional Certified Coach (PCC) and a Master Somatic Coach™ (MSC) with the Strozzi Institute. Roz is a member of National Training Labs (NTL).
She received the 2004 ASTD Excellence in Research to Practice Citation for her work on a strategic planning project with Points of Light/Volunteer Center National Network. She has written articles and presented at conferences on strategic planning, coaching, trust, and Appreciative Inquiry. She created Leadership and Change: An Appreciative Inquiry program, Advanced Appreciative Inquiry: A practitioner's clinic, Using Somatic Practices: Bringing About Lasting Change and Conscious Leadership: Leading from the Present Moment.
Roz resides with her husband in Bethesda, Maryland and is an avid walker, practices yoga, loves the beach, theatre, connecting with friends and spending time with her daughter and her family in Massachusetts.
Roz can be reached at rc28@georgetown.edu.
---

Stacey Kaltman, PhD
Program: Health Coaching
Stacey Kaltman is a clinical psychologist and Professor of Psychiatry, Georgetown University School of Medicine. In addition to her role in the Health Coaching Certificate Program, Stacey teaches medical students on topics including basic and complex communication skills, health behavior, and Motivational Interviewing. She has an active research program with two areas of focus: medical education research focused on how to effectively teach complex communication skills to health professions students and on the development and evaluation of behavioral interventions for primary care clinics that serve under resourced populations. Stacey has a clinical practice that focuses on managing stress, anxiety and depression using cognitive and behavioral interventions.
Stacey earned a bachelor's degree in psychology from the University of Pennsylvania. She has a PhD in clinical psychology from the Catholic University of America. She completed her internship in behavioral medicine at the University of Maryland School of Medicine and a postdoctoral fellowship at the Baltimore VA Medical Center.
---

Emma Kiendl, MA, CLC, ACC
Program: Certificate in Leadership Coaching
Emma is a successful internal executive coach and organizational consultant with over 15 years of experience. She designs and implements award winning and innovative leadership development programs and leads enterprise-wide cultural change initiatives. She has worked in a broad range of industries; high technology, non-profit, and federal and local government.
Emma is passionate about helping clients broaden their perspective, explore new possibilities, and take action to achieve their goals. Through coaching she has been privileged to work with clients as they connect with their strengths and discover their unique leadership and organizational identities. She is dedicated to helping public servants discover the impact they seek through their work and helping them grow into effective and resilient public leaders.
Emma holds an MA in Human Resources Development from George Washington University and a Certificate in Leadership Coaching from George Washington University. She is a certified Action Learning Coach from the World Institute of Action Learning (WIAL) and a member of the International Coach Federation.
She can be reached at emk55@georgetown.edu.
---

Pam Krulitz, CLC, PCC
Program: Certificate in Leadership Coaching
Pam Krulitz is a Managing Partner with Paravis Partners, an executive coaching and leadership development firm that helps leaders achieve positive change in performance and presence. She has twelve years of coaching experience, specializing in working with CEO's and senior leaders of for-profit and not-for-profit organizations with a strong mission orientation. In her coaching she seamlessly links her deep understanding of the real-time challenges of the business environment, the leadership skills and competencies required to meet them, and the leader's internal values, assumptions and attitudes affecting their outcomes. Her clients have included organizations such as MITRE, Marriott, the DC Public Defender Service and the Colon Cancer Alliance.
Prior to her coaching career, Pam excelled in positions that ranged from hands-on technology to entrepreneurial business growth and executive leadership. Her accomplishments included leading an IT solutions start-up company to 30% annual growth and profitability for ten years. She and her partners sold the company in 1996 and successfully led it through the integration with the acquiring company.
Pam holds a BS in Computer Science from the College of William and Mary and is a graduate of the Georgetown University Leadership Coaching Program. She has completed courses on the use of adult development theories in coaching and has been trained in Marshall Goldsmith's stakeholder-centered coaching process. She is a Certified Holacracy Practitioner and is certified in numerous assessments including The Leadership Circle, the Hogan Leadership Forecast series, Myers-Briggs Type Instrument, the Center for Creative Leadership's 360 assessments and the Barrett Values Centre's Cultural Transformation Tools. She is a Professional Certified Coach through the ICF. She lives in Northern Virginia with her husband of twenty-seven years and has three children who are at various stages of leaving the nest and becoming global citizens.
Pam can be contacted at pk63@georgetown.edu.
---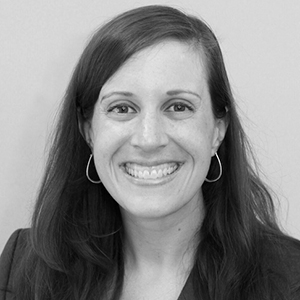 Sarah Kuchinos, M.A., M.S.
Program: Certificate in Health Coaching
Sarah Kuchinos, M.A., M.S., works as a fitness specialist at the National Center for Weight and Wellness in Washington, D.C., where she coaches patients and encourages small steps to achieve long-term success in weight management. She received her Master of Science in Health Promotion Management from American University, where she also received a Master-level Certificate in Nutrition Education. She believes in empathy and positivity in encouraging and coaching patients to achieve healthy lifestyles. She is an American College of Sports Medicine (ACSM) certified personal trainer and National Academy of Sports Medicine (NASM) Corrective Exercise Specialist. She is also a certified group exercise instructor and a USA Triathlon Level 1 Certified Coach. She enjoys coaching patients, athletes, and students to achieve their own personal goals.
---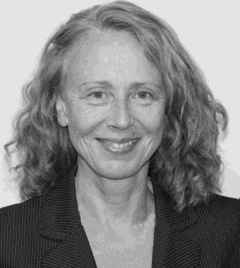 Elena Kuznetsova, MS, PCC
Program: Certificate in Leadership Coaching
Elena Kuznetsova is an international coach and consultant, who specializes in global career transitions and leadership development. Elena works with leaders who are willing to grow through challenging times and want to make a difference in the world. She has coached and trained over a thousand professionals including leaders from the World Bank, International Monetary Fund, Inter American Development Bank, private and public companies in the US and Europe. An innovative transition program that she established and conducted at the World Bank brought clarity and energy to career development for more than seven hundreds professionals.
Her clients value her systems thinking and insights into human behavior as well as deep understanding of the transition process. Her experience working with clients from more than 90 countries strengthened her ability to help leaders develop multiple perspectives and come up with innovative actions. She also utilizes a group coaching approach as a way to enhance mutual learning and over the last decade Elena has facilitated several dozens of coaching groups.
Elena holds MS in Physics followed by a doctoral program, MS in Social Psychology and Graduate Certificate in Gestalt Therapy. She is a graduate of the Georgetown Leadership Coaching program and completed the Coaching Supervision training at Oxford Brookes University. Elena holds Professional Certified Coach credentials from the International Coach Federation and serves on the faculty of the Georgetown University Leadership Coaching program at the Institute for Transformational Leadership.
Elena can be reached at ek74@georgetown.edu.
---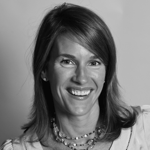 Kelly Lewis, CLC, PCC
Program: Certificate in Leadership Coaching
Kelly Lewis is the Senior Director of Leadership for Luck Companies, a family-owned and operated producer of crushed stone that is dedicated to igniting human potential through Values Based Leadership (VBL). In her role there, she is charged with helping the company transform into a global Values Based Leadership organization. Kelly serves as an internal and external coach to leaders and teams.
Prior to joining Luck, Kelly was the principal of The Bounce Collective, a leadership development and coaching firm, where she specialized in building leadership capacity through the transformative wisdom of reciprocity, community, and connection. Kelly works from a principle that leadership is a way of being, not just something we do. She believes the seeds of leadership exist in every young person, woman, and man and those seeds blossom when we experience that just right place in between being supported and challenged. This mindset also guided her through her fifteen years as a Fortune 500 executive and change leader.
In October 2011, Kelly was awarded Workforce Management's Game Changer Award for the innovative ways her company developed leadership capacity in today's leader. She is honored to serve on Georgetown University's Leadership Coaching faculty and as the Director of Relationships for Georgetown's Institute for Transformational Leadership. Kelly earned a Leadership Coaching Certificate from Georgetown University and has been designated a Professional Certified Coach by the International Coaching Federation. Additionally, she earned a B.S. in Business Management from Virginia Tech University.
Kelly resides in Richmond, Virginia, with her husband and two pups.
Kelly can be reached at kcl26@georgetown.edu.

Hany Malik, MBD, CLC, Psy.D., PCC
Program: Certificate in Leadership Coaching
Dr. Hany Malik has more than 25 years of business experience with a unique professional and academic background that combines both business and psychology. He integrates these two perspectives in his coaching to help leaders maximize the effectiveness of their organizations by understanding and attending to people, process, and technology aspects of their business. He is an expert in coaching senior executives, developing effective strategies for solving complex business challenges, and building leadership skills and executive teams to successfully execute these strategies. He coaches both senior executives of Fortune 500 companies and senior government leaders in order to help them solve complex business challenges. With his combined business expertise and psychology skills he helps executives clarify core professional and personal goals, as well as identify key personal, interpersonal, and leadership styles required for achieving optimal performance.
As the Founder and CEO of Suntiva, an award-winning organization transformation and technology company, Dr. Malik's first priority is to ensure that the company's impressive and rapid growth is firmly built on the company's cherished core values of "Great Minds. Great Hearts". He strongly believes that leading Suntiva into the future can only happen by modeling these genuine qualities that then become lived qualities in his company's leadership and in all employees of Suntiva. Prior to founding Suntiva, Hany worked for many years in senior leadership roles at American Management Systems (now CACI), an internationally recognized technology consulting company. There, he directed large software development projects for government and private-sector clients, led large-scale change management initiatives, and created and implemented a leadership and career development program for one of the company's largest business units.
Hany earned an MBA from the State University of New York, a doctorate in Clinical Psychology from the American School of Professional Psychology, a certificate in Leadership Coaching from Georgetown University, and a Bachelor of Arts in Business Administration from Cairo University.
Hany can be reached at hm36@georgetown.edu.
---

Pat Mathews, RN, MA, CLC, MCC
Program: Certificate in Leadership Coaching
Pat Mathews is a Master Certified Coach (International Coach Federation) and President of Mathews Associates. Pat is dedicated to supporting leaders as they build productive partnerships, teams and workplaces. While she works with leaders in all fields, she is drawn to health care. She has had over 46 years of health care experience, including clinical, management and educational roles in acute care, outpatient and educational settings. Pat has owned her own company since 1990 and has worked with leaders nationwide. She served as a national coach for the VHA's Transformation of the ICU program.
Pat is certified to use a number of assessment tools including the DISC, TTI DNA, PIAV, TriMetrix and The Leadership Circle 360, a developmentally oriented 360 tool. Pat is a former Program Director of the Leadership Coaching Certificate Program at Georgetown University and has served as faculty and co-director of cohorts.
She is a registered nurse and has a Masters degree in Health Administration from Jersey City State College and a Certificate in Leadership Coaching from Georgetown University. She has been a member of the Global Board of Directors of the International Coach Federation (ICF) and served as Vice Chair in 2016..
Pat lives with her husband in Philadelphia, PA and Harvey Cedars, NJ. She is an avid walker, average tennis player and enjoys and traveling. She has traveled extensively to all 7 continents. She loves the beach and recharges there as well as enjoying time spent with her friends. She is the mom of two sons, both of whom live in Massachusetts.
Pat can be reached at pam23@georgetown.edu or www.patmathews.com.
---

Mike McGinley, MBA, CLC, PCC
Program: Certificate in Leadership Coaching, The Coach Entrepreneur: Building Your Coaching Business
Mike McGinley is Co-founder and Managing Partner of Element North, a leadership development consultancy helping leaders and their organizations become the largest possible versions of themselves. His expertise includes design and delivery of leadership development programs, strategic planning, development of change management initiatives and the coaching of both teams and executives.
Mike is a former executive himself, and he leans heavily on that perspective to ensure that he frames his work with leaders in a business context. Having an entrepreneur's heart and an engineer's mind, Mike has flourished in several startup opportunities and has also managed large-scale operations of 3,500 employees. Mike was fortunate during his 20-year career with Bank of America, Johnson & Johnson and Capital One to have lived in Europe, and he has worked in a dozen countries leading and catalyzing organizational change. Mike's client base represents a wide array of organizations in both the private and public sectors, and includes: Price Waterhouse Coopers, FDIC, Kinetic Concepts, SEC, Treasury, Naviance, Vovici, Publishers Clearing House, NOAA, VeriSign, FDA, , Iberdrola USA, Lexis/Nexis, Fannie Mae, University of Virginia, Boys and Girls Clubs of America, CGI Federal, Robbins-Gioia and Homeland Security.
Mike is proud to serve on the teaching faculty and as Co-Director of the Leadership Coaching program at Georgetown University. He is also a graduate of the program and is credentialed at the PCC level by the International Coach Federation. Mike holds an MBA from University of Virginia and a BS in Finance from California State University. Mike is Co-Founder and Managing Partner of an angel investing group and also serves as President of a non-profit foundation whose mission is to break the cycle of poverty through financial and leadership education for inner-city youth.
Mike can be reached at msm46@georgetown.edu.
---

Sue McLeod, CPCC, PCC
Program: Certificate in Leadership Coaching
Sue McLeod, Professional Certified Coach (International Coach Federation), Certified Professional Co-Active Coach (The Coaches Training Institute), and Certified Mentor Coach (InviteChange).
Sue brings 16 years of experience in coaching and leadership development and over 20 years of experience in leadership in high-tech consulting to her work with leaders and organizations. She works with senior managers to adapt to changing business environments, understand their strengths and development needs, focus on top priorities, develop their leadership skills, and manage their career transitions.
Sue's coaching style has been described as insightful, a blend of persistent and patient, challenging and supportive. She is known for her calm presence, non-judgmental observations and feedback, and ability to shine the light on areas for development and help the client discover new ways of thinking and behaving in the work place.
She has held numerous leadership and management positions in technology consulting, ran her own consulting company, and worked as a consultant a global management consulting firm.
Sue is also a mentor coach and coach trainer and an assessor of PCC coaching for the ICF. You can find her thoughts on masterful coaching at http://pccmasterclass.blogspot.com and her writings about living in Maine at http://semcleodinmaine.blogspot.com.
Sue is an active member of the ICF New England Chapter and it's Maine affiliate, the Maine Coaches Connection.
Sue can be reached at sem97@georgetown.edu.
---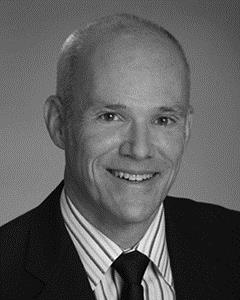 Kris Miller, MBA, PCC
Program: Certificate in Leadership Coaching
Kris is a seasoned executive and leadership coach with over twenty years of prior experience as a global satellite telecommunications executive. Over the course of his career, Kris has led start-up organizations, partnered with Fortune 500 companies, and competed with global monopolies. Kris is a co-founder and partner of the Washington Coaching Group.
As a coach, Kris challenges clients to examine business and personal goals in consideration of a broader perspective for accelerating the leader's development and organizational performance. Over the course of a coaching engagement, leaders move forward with a stronger sense of self-direction and overall well-being. One client said, "Kris has a way of striking a balance between listening well, being calm and reassuring, and being very direct and a 'straight shooter'."
Kris works with leaders across sectors with individual, teams and groups. More than 100 of his clients have been senior executives who serve on boards, lead non-profit organizations, have business and technical backgrounds and hold advanced degrees.
Kris is a learner and enjoys engaging with others at the edge of emerging advanced coaching practices. This work supports his developmental journey and enables him to better serve his clients.
Kris can be reached at kris@washingtoncoachinggroup.com.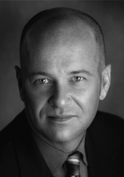 Kevin Nourse, PhD, PCC
Program: Certificate in Leadership Coaching
Dr. Nourse is an evidence-based executive coach and organizational development consultant with over 20 years of progressive experience in both for-profit and governmental organizations. His practice focuses on creating resilience and agility at three levels: individual leaders, leadership teams, and organizations.
Kevin's coaching approach is based on three perspectives. From a cognitive perspective, he helps his clients gain awareness of how thoughts, beliefs and assumptions impact their behavior. From a social context perspective, Kevin explores the social context that a leader is embedded in to help increase awareness of these social forces. Finally, he uses a strengths-based situational approach to helping leaders identify their strengths as well as the situations where they may enhance their effectiveness by engaging others to augment their weaknesses.
He earned a Ph.D. from Fielding Graduate University where he conducted research on resilience and social support among middle managers during Hurricane Katrina in New Orleans. In addition, he has an MA degree in human resource development, an MA in human, and a BS degree in Information Science. He is certified in the Bar-On EQI, MBTI, Conflict Dynamic Profile (CDP), and the CCL Benchmarks 360.
Some of Kevin's former and current clients include Abbott Pharmaceuticals, American Association of Port Authorities, American Psychological Association, Cisco Systems, Eli Lilly, Federal Housing Finance Agency (FHFA), Fannie Mae, Freddie Mac, National Cancer Institute, Port of Los Angeles, Sodexo, Texas Instruments, and the U.S. Food and Drug Administration (FDA). Prior to launching his practice in 2001, Kevin worked as an HR director, financial analyst, CPA, instructional designer, training manager, and software developer.
Beyond his vocation, Kevin has a passion for flying trapeze, volunteer work with hospice patients and the homeless, Latin culture, and swing dancing.
Kevin can be reached at kan48@georgetown.edu or at www.nourseleadership.com.

Sheryl D. Phillips
Program Co-Director, Executive Certificate in Transformational Leadership
Programs: Executive Certificate in Transformational Leadership, Certificate in Leadership Coaching
Sheryl Phillips, an executive coach and leadership consultant, has partnered with leaders for more than 25 to create more effective and forward-thinking organizations. She works at the individual, team and system level providing executive coaching, leadership development, organizational development and strategic and business planning. Sheryl has been on the faculty of the internationally acclaimed Georgetown University's Leadership Coaching Program since 2001 and is pleased to be co-directing the launch of the University's new Executive Certificate in Transformational Leadership.
Sheryl is known for her creatively designed Leadership Development Programs and has customized and delivered highly regarded programs for numerous client groups. Sheryl also provides Executive Coaching to individual leaders and has worked with hundreds of clients across the public, non-profit and corporate sector, in the US and internationally. She is known for her insight, her good humor, easy manner, southern charm and solid sensibilities. Sheryl's current area of focus is Mindfulness and Leadership. She approaches this topic in an applied way, helping leaders understand what it means to be fully present, what the science says about why this matters for performance and success, and how to adopt both practical routines and real-time techniques to take reflective action as a leader.
Prior to beginning her own practice in 2001, Sheryl spent more than a decade as a Senior Executive, giving her a unique insider perspective on the challenges of leaders, particularly within large, complex settings.
Sheryl has her Master's degree from the College of William and Mary and a Bachelor's degree from Auburn University. She is a Certified Professional Coach by the Newfield Network; and a certified Somatic Coach by The Strozzi Institute. She has a certificate in Organizational Learning from George Mason University and is a graduate of the Harvard Kennedy School's program for leadership practitioners. She is a qualified Myers-Briggs Administrator and is certified in leadership assessment instruments from the Center for Creative Leadership, The Hay Group, Lominger and The Leadership Circle. She is a contributing author to On Becoming a Leadership Coach (Palgrave 2008).
Sheryl can be reached at sdp4@georgetown.edu or www.sheryldphillips.com.
---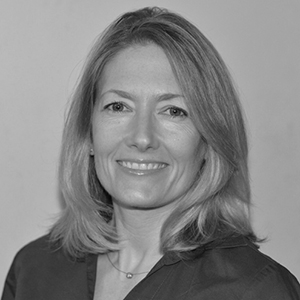 Petra Platzer, PhD, ACC
Program: Certificate in Health Coaching
Petra Platzer partners with leaders, teams and their organizations to unlock new thinking and create courageous steps forward to achieve their desired outcomes. As coach, Petra works with leaders to embark on a personal inquiry and development journey through co-created individualized programs. As consultant, Petra leverages her leadership experience to deliver customized approaches and experiential learning that develop the internal capacity of the people, processes and structures. The result is a sustainable framework that can continue to grow beyond the engagement.

Petra's coaching experience includes both internal and external engagements for seasoned and new executives, physicians, and senior/mid-level managers across healthcare, academic, business and non-profit sectors. Leveraging over 17 years of experience in the healthcare and academic research settings as a transforming leader and culture change agent, Petra has a deep understanding of the challenges facing her clients. Her first-hand experience of what is possible to create in oneself, one's team, and one's organization is what moved her to shift from her scientific path to that of developing others.

Petra's naturally curious mind helps clients be curious about themselves without self-judgement. Client's thus see new perspectives and gain broader understanding of their thinking and its impact on their behaviors and actions. The overall result is clients expand their toolkits to more effectively navigate their volatile and ambiguous environments with increased confidence and calm.

Her coaching work embarks on a developmental journey leveraging a variety of tools and frameworks including adult ego development, creative dialogues, neuroscience, and polarity management.

Petra is a graduate of the Georgetown University Leadership Coaching Program and a credentialed member of the International Coaching Federation. A firm believer in growing our community of skilled coaches, she serves on the faculty of Georgetown's Health Coaching certification program as an Instructor and Practicum Advisor to coaches-in-training. Petra holds a Ph.D. in Molecular Biology and Genetics from Kent State University and a B.S. from Virginia Tech. She is co-inventor on a patent, has multiple publications in peer-reviewed journals and received numerous awards acknowledging her technical and engaging leadership skills. Notably, Petra was named "Woman of the Year – Forward Thinker" by Glamour magazine and Toyota in 2005.
Petra can be reached at pp503@georgetown.edu.
---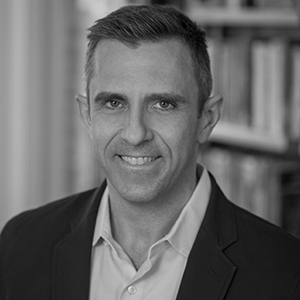 Bill Pullen, MS, MCC
Program: Leadership Coaching
Bill Pullen is President of BPA Coaching and Consulting. He is an executive coach and organizational development consultant who provides executive coaching, team coaching, and leadership development services to both public and private organizations. His work focuses on developing current and emerging leaders, building leadership capacity within organizations and aligning leader behavior with organizational strategy and mission needs. He has worked extensively with leaders and leadership teams in business, government and non-profit organizations.
Bill is known for his straightforward, insightful approach to helping people and organizations identify behaviors that promote or detract from leader effectiveness. Taking a systematic approach, he uses a cycle of assessment, challenge, and support to accelerate development, enhance performance and build leadership identity, presence, behaviors and skills. Through the use of various assessment instruments, he is able to give targeted feedback and create development plans that align with the needs of both the individual and the organization. His approach reinforces coaching and feedback, by creating a cycle of action and learning that leads to sustained, effective improvement in performance.
Bill has a Masters in Organizational Development from Johns Hopkins University. He is a Master Certified Coach through the International Coach Federation. He has done advanced coach training in adult development, neuroscience and consciousness, and systems and team coaching. He is a graduate of The Coaches Training Institute. He has completed the Co-Active Space Leadership Program. He has a B.S Degree from Thomas Jefferson University in Philadelphia, Pa. He is certified to administer and provide feedback on the following assessment tools; Hogan Personality Inventory; Team Diagnostic Assessment, The Leadership Circle, Center for Creative Leadership – Benchmarks, Executive Dimensions.


Rae Ringel, MS, PCC
Program Director, Certificate in Facilitation
Program: Certificate in Facilitation, Certificate in Leadership Coaching, The Art of Facilitation: Tools to Transform Individual and Group Performance
Rae Ringel is a certified executive coach and founding President of The Ringel Group. She is a faculty member for the Certificate in Leadership Coaching program at the Georgetown University Institute for Transformational Leadership and was recognized in 2013 by the International Coaching Federation for excellence in the field. Rae is also the founding director of Georgetown's new Certificate in Facilitation.
Rae is in high demand as an innovator in the areas of coaching, facilitation and training across sectors. She enables a growing list of executives in some of the most successful Fortune 500 companies, nonprofits and government agencies to become more effective managers and stronger communicators with a formidable leadership presence. In cooperation with ChangeCraft, Rae runs an ongoing facilitation-training program for executives and business owners from around the world.
Rae offers deep experience in the areas of fundraising and board development. Prior to starting the The Ringel Group, Rae was the Director of Professional and Volunteer Development at United Jewish Communities, a two-billion dollar annual enterprise that provides global humanitarian and development assistance. In this capacity, Rae devised an award-winning interactive web-based training program and myriad conferences in service of over 20,000 professionals and volunteers.
Rae is a Phi Beta Kappa Graduate of the University of Rochester. She received her Master's Degree in Organizational Psychology from Columbia University, and earned her Leadership Coaching certification from Georgetown University. She was a Wexner Graduate Fellow and now holds a faculty position with the Wexner Foundation. Rae lives in Washington D.C. with her husband and four children.
She can be reached at jrr36@georgetown.edu.

Clarice L. Scriber, MS, CIC, CDC, MCC
Program: Certificate in Leadership Coaching
Clarice Scriber draws on decades of experience in financial services and the media in her work with senior level executives. In addition to coaching executives to deliver excellent results, Clarice works with leaders to help them enhance their interpersonal and presentation skills. To do this, she leverages years of experience as an executive speechwriter, media and public relations specialist, and years as a professor of speech communication.
Clarice has been a member of the faculty of the Georgetown Leadership Coaching Certificate Program since 2001. She has the designation of Master coach from the International Coach Federation; she earned her coaching certification through the New Ventures West Professional Coaching Course and a certificate of Adult Development from the Inter-developmental Institute (IDM). Clarice holds a Masters of Science degree in Clinical Psychology from Loyola College in Maryland; and a Masters of Arts degree in Communications from The Annenberg School of Communications, University of Pennsylvania. She earned her undergraduate degree in French from the former Morgan State College.
Clarice can be reached at cls34@georgetown.edu or at www.coaching4clarity.com.
---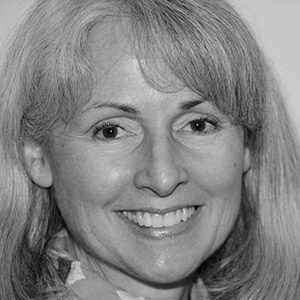 Sharon Keys Seal, CLC, PCC
Program: Certificate in Leadership Coaching
Before coaching was accepted as an essential development tool in the corporate arena, Sharon recognized the value of tapping the innate wisdom, courage, and humanity of high potential employees. For over twenty years, she has steadfastly held to her mission of helping clients discover, understand and leverage their talents. Her intention is to encourage them to effectively bring their authentic selves into their work in ways that their contributions are evident, understood and appreciated. By integrating relevant tools and models into their conversations, Sharon helps clients see themselves and their work in powerful new ways, while illuminating potential areas for enhanced performance and guiding professional development.
Sharon enjoys working with a wide variety of clients, from factory foremen to rocket scientists. Current and past clients include individuals from Johns Hopkins Applied Physics Laboratory, Catholic Charities, Brotman Financial Group, Diamond Consulting, The World Bank, Loyola University in Maryland, and senior leaders in private non-profits and the federal government. Sharon is certified to use MBTI, DiSC, and The Leadership Circle 360, a developmentally-oriented 360 tool. Her background includes experience in both the corporate and non-profit arenas. She is the President of Coaching Concepts, Inc., is a graduate of Mary Baldwin College and holds a certificate in Leadership Coaching from Georgetown University. She has served on Adjunct Faculty as a Learning Circle Advisor since 2011.
Sharon has two fabulous sons and one adorable dog. She enjoys kayaking, cooking, travel, and watching the wildlife on the Magothy River where she lives with her partner Jim.
Sharon can be reached at sks55@georgetown.edu or www.CoachingConcepts.com.
---

Julie Shows, CSC, CLC, MCC
Program: Certificate in Leadership Coaching
Julie Shows, MCC, is the president and founder of The Coaching Connection, a coaching company that works with leaders, executives and entrepreneurs. Since 1996 she has been working with clients to identify their own personal and professional strengths and develop strategies to realize their full potential in individual and corporate life.
Julie brings over 25 years of experience working as a senior manager and business owner and 10 years of executive coaching to her clients. She partners with clients to grow through changing business environments, and personal transitions. She works with her clients to enable them to deliver results based on top priorities through strengthening and building leadership skills.
Julie is recognized as a Master Certified Coach, a designation awarded to the most experienced coaches by the International Coach Federation. She has completed coaching certification programs from Georgetown University and Success Unlimited Network; both of which are accredited training programs recognized by the International Coaching Federation. She has certifications in mentor coaching, the Hogan Assessment System, and has served on the credential assessment committee for the ICF for over 10 years.
Julie is passionate about coaching. She believes that coaching can be transformational work and that people can choose to be intentional leaders in their lives. She believes that leaders can reach their highest potential within a structure of spiritual, emotional and physical balance.
Julie can be reached at jks3@georgetown.edu.
---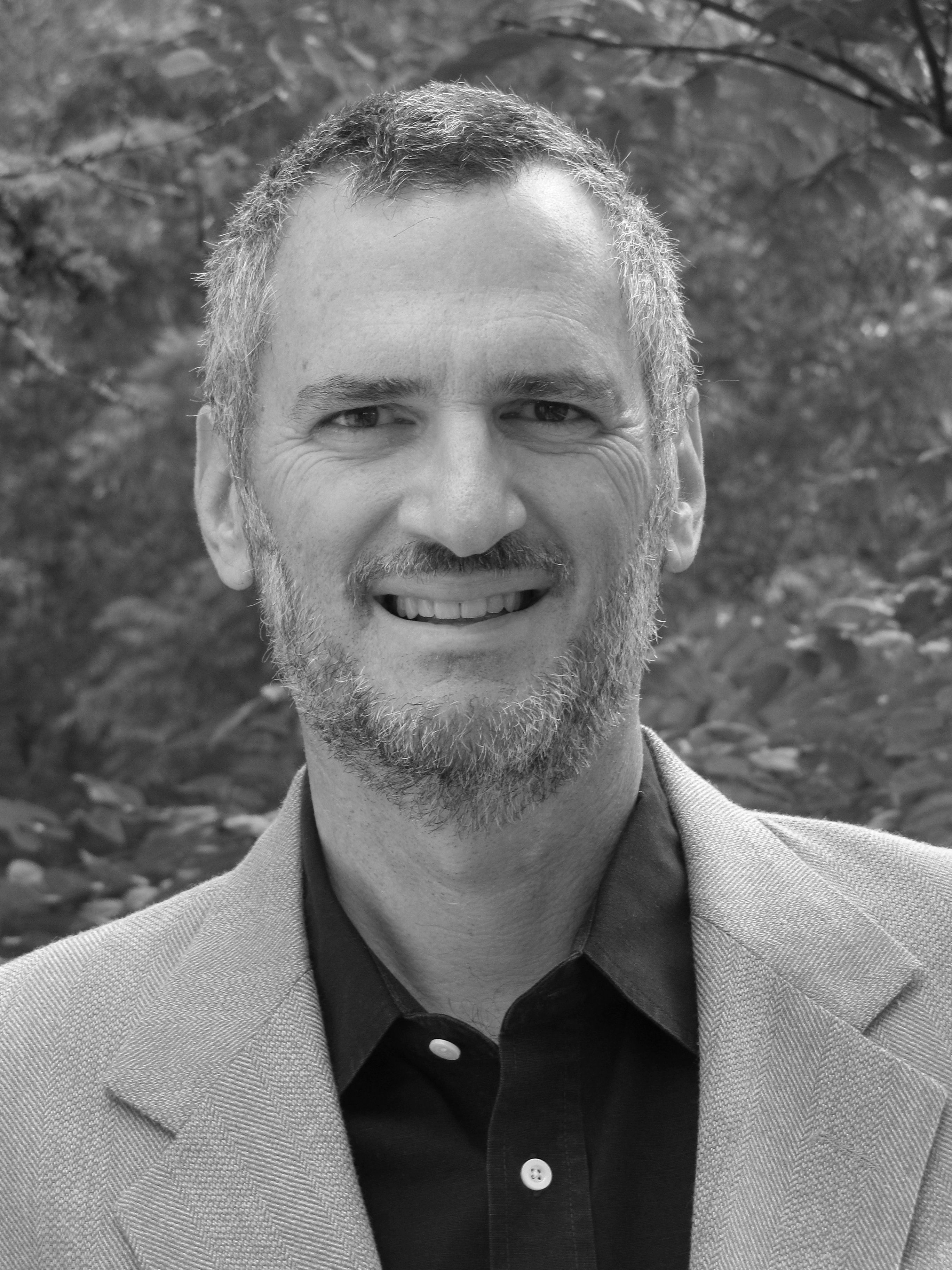 Doug Silsbee, PCC
Program: Executive Certificate in Transformational Leadership
Doug Silsbee is a thought leader in the fields of presence-based coaching, leadership development and resilience. He is a leadership coach, trainer of coaches, speaker, and author in Asheville, NC. He combines deep experience in organization and leader development with a number of eclectic influences.
Coaching with Doug produces self-generative leaders in business, government, non-profits, and education. His unique approach encourages his clients to make bold commitments and to take meaningful and skillful action to produce results about which they care deeply. Along the way, clients build leadership presence, resilience, and the capacity for fulfillment and contribution.
Two books, The Mindful Coach and Presence-Based Coaching, provide a robust foundation for Doug's widely recognized coach training program, approved by the International Coach Federation (ICF) for coach certification. Doug is certified as a Master Somatic Coach with the prestigious Strozzi Institute, and as a Professional Certified Coach by the ICF. He has taught at the Brookings Institution, UCLA Executive Education, Hudson Institute, and the Federal Executive Institute.
Doug's deep professional experience includes:
Coaching leaders on five continents.
Developing and teaching a curriculum approved for coach certification by the International Coach Federation.
Teaching coaching methodology to coaches at the Federal Executive Institute.
Speaking frequently at major conferences for the International Coach Federation, International Association of Facilitators, and OD Network.
Coaching, consulting and teaching in corporations, non-profits, and government.
Working with culturally diverse groups through international engagements in Latin America, Asia, and Africa, and leading a community dialog on racism.
Doug's personal interests have included adventures such as geology research in West Greenland, dogsledding, the second canoe descent of a river in Labrador, and a solo ascent of an 18,000 foot peak in the Andes. With his wife Walker, Doug is the owner of a carbon neutral mountain retreat center north of Asheville, North Carolina. They have three grown children, a very loved grandson, and a Quechua Indian god-daughter in Peru.
Doug can be reached at ds1354@georgetown.edu.
---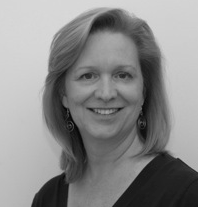 Jennifer Sinek, MPPM, MSC, MCC
Program: Certificate in Leadership Coaching
Jennifer Sinek is a Master Certified Coach (International Coach Federation), Master Somatic Coach and management consultant. She has more than two decades of experience working with individuals, teams and organizations, helping them see and be excited by the possibilities open to them—and then make them happen. Utilizing both conversational and somatic practices, she helps her clients step into their power as leaders–and authors of–their professional and personal lives.
In her 20+ years as a coach, Jennifer has found that somatic approaches–considering the body, thoughts, emotions and spirit as an interdependent system–provide the quickest, most resilient and deepest levels of change for clients. As patterns of thought live in our bodies, patterns of action shape our thoughts and feelings as well. Working via all of these elements, she guides her clients to define and sustainably reach their transformational goals.
Jennifer works with leaders in the public and private sectors, specializing in executive coaching, leadership and team development, and cultivating leadership presence. In her previous experience as Manager, Strategic Initiatives for Coopers & Lybrand, Jennifer led development and implementation of programs in coaching, organizational learning and change, and leadership development. Prior to this, as a strategy consultant, Jennifer worked with Fortune/Service 500 companies, not-for-profits and government agencies to develop innovative approaches and organizational capabilities to meet emerging market opportunities.
Jennifer earned a master's degree in public and private management from Yale and a BA in psychology from Colgate, Phi Beta Kappa. She has earned the designations of Master Certified Coach from the ICF, Master Somatic Coach from Strozzi Institute, and Certified Professional Effectiveness Coach from New Ventures West
Jennifer can be reached at jws53@georgetown.edu or www.SinekAssociates.com.
---

Megan Staczek
Program: Certificate in Leadership Coaching
Megan brings more than 20 years of experience as a leadership coach and organization development consultant. She partners with leaders and their teams to raise focus, alignment and leadership capability in order to generate the results most important to the organization's success.
Prior to building a client base as an external consultant, Megan spent years inside large organizations building and leading teams focused on leadership development, designing organizational change strategies and initiatives, aligning organizational systems and consulting with executives to drive organizational change and performance.
Megan's approach incorporates the use of pragmatic tools and methods to drive reflection and action that build capacity for the leader, team and organization. Megan's experience in team assessment, development and coaching, leadership assessment and development, and organizational change work spans industries and leverages the latest research and technologies.
Megan received her MS in Applied Behavioral Science from Johns Hopkins University and achieved her certificate in leadership coaching from Georgetown University. Megan is on the faculty at Georgetown University and is a certified Professional Coach.
She can be reached at megan@staczek.net.
---

Neil Stroul, Ph.D.
Program: Certificate in Leadership Coaching, Executive Certificate in Transformational Leadership
Professionally, Neil is first and foremost a leadership coach. Trained originally as a psychologist, Neil blends more than 25 years of experience in organizational consulting and the perspective of applied psychology to helping executives build their leadership capabilities. When he is not working one-on-one with senior executives, he can be found working with senior leadership teams, helping them to work initially in a more coordinated, and ultimately collaborative, fashion.
The only professional activity that Neil enjoys more than coaching leaders is training professional coaches. He is a founding faculty member of Georgetown University's Certificate in Leadership Coaching program, and has been teaching coaching to a diverse body of aspiring coaches for more than ten years. Neil mentored many of the more than 600 students who completed the Georgetown program, and continues to be actively involved in the Georgetown alumni network. He recently joined the faculty of the Georgetown McDonough School of Business to teach in the Executive Master's in Leadership program, and also coaches students in the Global Masters in Business Administration (GEMBA) program.
Neil believes that wittingly or not, all of us – you, him, everyone - are on a developmental journey. The first challenge is to notice to what degree you like the arc, or trajectory, on which your journey is moving. Coaching is all about intentional development. Development is best understood by comparing it to a story. In the story of your life you are author, narrator, critic and editor. Intentional development, or "life by design," is all about reclaiming authorship and choice, and creating the future you desire. One of Neil's favorite tag lines is: "Either you have the story or the story has you." For leaders, this means being clear about values and capabilities, and building an agenda for others to follow.
Neil regularly consults with organizational clients on such topics as developing leaders, implementing new organization structures, team building, managing change and uncertainty, and approaches to career development. Neil has frequently been invited to speak to groups and consult with organizational leaders on the role of generational dynamics in the work place. He is proud to have served Capital One, MITRE, The World Bank, O'Melveny & Myers, Genworth, Constellation Energy, ICRW, Federal Judicial Center, IFC, IMF, MITRE, CNA, NASD, Nextel, NIH, OCC, SEC, the National Institutes of Health, Sallie Mae, Freddie Mac, VF Corporation and Deltek, to name a few of his clients.
Neil has written and delivered presentations extensively on coaching and professional development, and is currently working on a book, UUN: Up Until Now, a handbook for people who aspire to reclaim power, choice and authorship.
Finally, Neil feels blessed several times over: He is the father of two spectacular human beings, Dana and Adam; the Red Sox have won the World Series (twice) in his lifetime; the Patriots won the Super Bowl three times in the opening decade of the 21st century; the Celtics have won all 17 of their championships in his lifetime (but his favorite is the 1981 championship); and in 2008, the best surprise of all, he met Leslie.
Neil can be reached at nas4@georgetown.edu.

Anne Teehan, MBA, PCC
Program: Certificate in Leadership Coaching
CEOs engage Anne Teehan as a thinking partner to coach and consult on leadership, strategy, and senior team succession. CIOs and other leaders engage her to turn around critical programs and to build collective capability real-time.
Anne excels at bringing order to chaos and finding a way through where none seemed possible before. She helps leaders and teams focus - shifting frenetic activity into purposeful action and sustainable results.
Anne's mission has always been to make organizations - and the people in them - better.
Work with high-stakes program teams has crystalized Anne's passion into "changing the way we live by changing the way we work" and two innovative services have resulted. Cadence enables individuals and teams to solve problems together in new ways. Roadmap is a four-hour structured retreat for business owners that yields a clear path forward. Both get to the heart of what needs to be recognized and done.
Anne has delivered organizational effectiveness programs of up to $2M/year and multi-million dollar technology initiatives in the U.S., Europe,and Asia. She has worked with Discovery Channel, SAP, The Washington Post, NTT DATA, FINRA, Deloitte, and numerous federal agencies.
Anne graduated with the founding Georgetown Certificate in Leadership Coaching cohort in 2001 and is a member of the adjunct faculty. Anne holds a Professional Certified Coach credential and an MBA.
Anne can be reached at at46@georgetown.edu. Anne Teehan and Associates website: www.anneteehan.com.

Christine M. Wahl, MA.Ed, CIC, CDC, MCC
Program: Certificate in Leadership Coaching, Executive Certificate in Transformational Leadership
Chris Wahl is an ICF Master Certified Coach who created and founded the Leadership Coaching Program at Georgetown University. Chris is also the founder of the Miro Group, a firm that offers executive, leadership, and team coaching, as well as tailored retreats for clients.
Chris has over 20 years experience coaching leaders, their teams, and training aspiring coaches.Her coaching practice spans numerous industries: finance, IT, beauty, luxury retail, and is focused on increasing the capacity, perspectives, and effectiveness of the leaders she coaches. She is dedicated to helping leaders and executives develop a way of being that is inspiring and results-oriented, and works with them to embody new leadership paradigms that are demanding more and more of leaders, while offering much less predictability.
Chris has studied how adults develop for a number of years and is certified as a developmental coach and as a scorer of the Maturity Assessment Profile, a cutting edge and fascinating assessment that shines the light on current and aspirational aspects of a leader's life. Chris also has a keen interest in transitions, both within organizations and individuals, and believes an understanding of change within systems is key for successful leadership.
Chris has co-authored three books, has written numerous articles for magazines, and has been a guest on NPR and other radio shows to speak about coaching and transitions. She teaches courses in adult development, transitions, and coaching teams.
Chris can be reached at wahlc@georgetown.edu, www.mirogroup.net, and www.beyourowncoach.com.
---

Jennifer Whitcomb, MA, MCC
Program: Certificate in Leadership Coaching, Mentor Coaching Fundamentals
Jennifer Whitcomb, a Master Certified Coach (ICF), is Principal of The Trillium Group, a firm focusing on enhancing leadership and coaching potential with clients around the globe. Jennifer approaches the coaching relationship with honesty, integrity and curiosity. She brings a calm, empathetic, fun, and engaging presence to her work.
She also is a Certified Mentor Coach and Coach Supervisor and helps coaches in their own development and coach mastery, and to reach successful achievement of their coaching credentials. Jennifer recently contributed a chapter on coaching in The Big Book of HR and On Becoming a Leadership Coach. She is a previous director of the Organization Development Certificate Program at Georgetown University.
Jennifer has a Masters of Arts degree in Human Resource Development, a Bachelor of Arts degree in Psychology, and certificates in coaching from The Coaches Training Institute and Newfield Network. Jennifer is certified to debrief a number of assessments including the Hogan Leadership Forecast Series, Lominger 360 VOICES, CCL assessments and Myers-Briggs.
Jennifer is a previous co-director and current faculty member of ITL. She is also a coach assessor and faculty member for NovaTerra, a coach training school in Brussels. Jennifer also participates on the Global Standards Committee for ICF.
Jennifer spends her free time outdoors playing tennis and cycling and has a passion for making jam. She enjoys beach living in Cardiff by the Sea, CA.
Jennifer can be reached at whitcojc@georgetown.edu.
---

Holly Williams, MBA, PCC
Program: Certificate in Leadership Coaching, Group Coaching Toolkit
Holly's passion is coaching leaders so that work will be a better place for everyone. Through her work at Georgetown's ITL, she helps others build their leadership and coaching capacity. Holly's background includes leadership in a Fortune 50 Technology firm, as well as setting up business training programs for a Virginia community college and business development for a tech firm. For over 15 years, her company, MAGUS Group Coaching, has worked with executives and groups in business and government. She took her MBA at George Washington University, completed the Georgetown coaching program in 2006, and joined its faculty in 2011. She has participated in leadership development courses at Harvard University with Kegan and Lahey, with David Rock at the Neuroleadership Institute, James Flaherty at New Ventures West, and with Suzanne Cook-Greuter and Barbara Braham.
Holly recently published Being Coached: Group and Team Coaching From the Inside, which has obtained bestseller status on Amazon.
Holly can be reached at hhw3@georgetown.edu or at www.magusgroup.com.
---

Lee Ann Wurster-Naefe, MBA, CLC, PCC
Program: Certificate in Leadership Coaching, Executive Certificate in Transformational Leadership
Lee Ann Wurster-Naefe is an executive coach and organizational consultant. She has 30 years of management experience in first-line through senior level leadership positions in health care, insurance/financial services, education and the federal government. With an expertise in human resources and organization development, she consults with senior leaders regarding strategic change initiatives, employee relations, performance management and leadership development. Lee Ann began coaching internally before starting her own practice in 2003. She has coached executives, managers and teams in business and government. Lee Ann helps clients to become powerful, resilient leaders by connecting to their own hearts and contributing their unique talents and gifts. She brings somatic awareness and practices into her work to help leaders gain awareness, take new actions and achieve results. Lee Ann brings a sense of humor, light-heartedness and fun to her work and life.
Lee Ann has a MBA from Frostburg University and Certificates in Leadership Coaching and Organization Development from Georgetown University. She is a Professional Certified Coach (ICF) and Certified Somatic Coach through the Strozzi Institute. She resides in Frederick, Maryland with her husband, Randy.
Lee Ann can be reached at law@georgetown.edu.

Lori Zukin, Ph.D., MA, ACC
Program: Executive Certificate in Transformational Leadership