ICF Accreditation
ICF-Certified Programs are Available
The highly experiential and transformational leadership coaching programs that make up the Institute are aligned with the credentialing requirements of the International Coach Federation(ICF) and other relevant external accrediting bodies.
The Certificate in Leadership Coaching program prepares participants for the Professional Certified Coach (PCC) level of proficiency as established by the ICF.
The Advanced Certificate in Leadership Coaching program offers CEUs for its programs that can be applied to the any ICF application for certification.
What is the ICF?
The International Coach Federation (ICF) is recognized as the world's leading body dedicated to advancing the coaching profession by setting high professional standards, providing independent certification, and building a network of credentialed coaches.
Formed in 1995, this global non-profit organization is made up of individual members and professionals who practice coaching, including executive coaches, leadership coaches, life coaches and others.
Learn more about the ICF by visiting the organization's web page.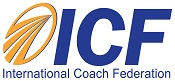 Coaching Certifications
Coaching professionals can pursue a variety of certifications and designations, some offered by the ICF and some not. Here is a list of coaching certifications:
| | | |
| --- | --- | --- |
| MCC (ICF) | Master Certified Coach | |
| PCC (ICF) | Professional Certified Coach | |
| ACC (ICF) | Associate Certified Coach | |
| CIC | Certified Integral Coach | |
| CDC | Certified in Developmental Coaching | |
| CMC | Certified Management Consultant | |
| CSC | Certified Somatic Coach | |
| MSC | Master Somatic Coach | |
| CLC | Certificate in Leadership Coaching | |
| CSC | Certified SUN Coach | |
| CPCC | Certified Professional Co-active Coach | |