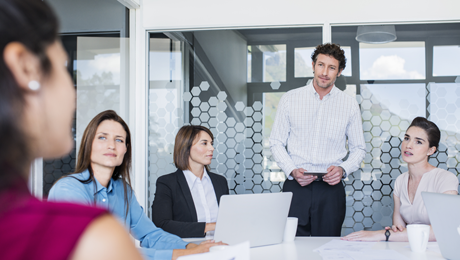 Increasing Efficiencies to Impact Results
Georgetown University's Master of Professional Studies in Project Management primes students to manage and lead businesses through some of today's greatest challenges. Students not only gain a deeper understanding across the project management lifecycle, but also master the competencies needed to think critically, balance competing demands, and communicate with diverse stakeholders—all while producing deliverables that align with organizational objectives.
Program Features:
Hands-On Learning. Apply the tools and techniques learned in the classroom through hands-on activities and client engagements.
Flexible Format. Take classes online, on campus, or through a combination of both—on either a full-time or part-time basis.
Transferrable Skills. Develop the analytical thinking, strategic planning skills, and advanced managerial insights needed to become a more effective leader.
Industry Insights. Learn from experienced practitioners, who bring industry expertise and real-world experience directly into the classroom.