Curriculum
The master's in Project Management is a focused degree that incorporates both the technical and leadership skills needed to differentiate project managers in today's global and digital world. Students may enroll in the program on either a full-time or part-time basis.
Graduation Requirements
To earn the MPS in Project Management, students must successfully complete all 10, three-credit program courses (30 credits total), including two core courses, Ethics and Capstone. Students must maintain a minimum, cumulative grade point average of 3.00 ("B" average) to graduate from the program.
On-Campus and Online Study
In an effort to accommodate working professionals, courses in this program are offered in both on-ground and online formats. Online versions of the required courses are provided; some electives may not be available online.
Coursework Details
Students complete two core courses (Ethics and Capstone), as well as foundational and elective coursework, which can include an internship.
Sample Course Progression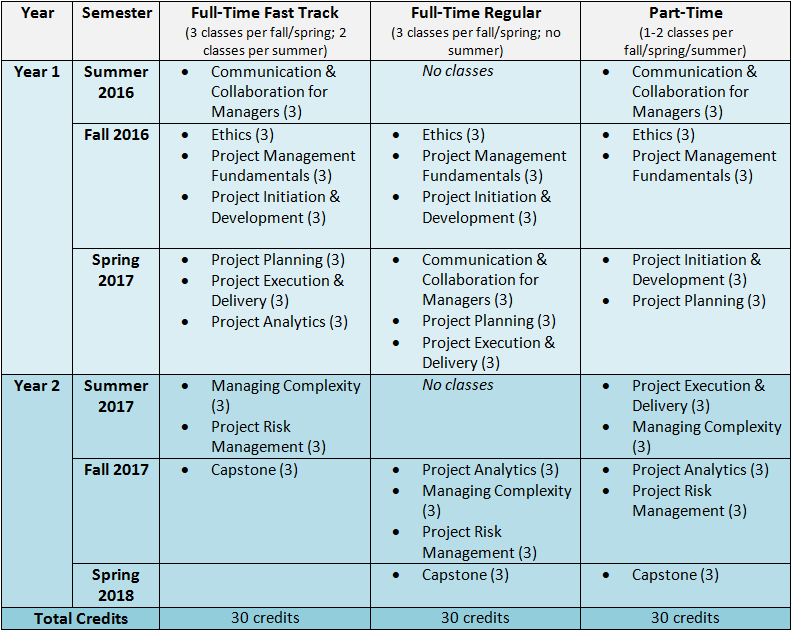 See which project management program is right for you