Faculty and Curriculum Advisors
These industry leaders have collaborated with the Georgetown University executive master's in Program & Portfolio Management and the master's in Project Management programs in the classroom, at events, and through various projects. Their involvement provides students with access to a broad network of industry connections, exclusive hands-on opportunities within the field, and valuable insights and advice to support their personal and professional growth.
Faculty and Curriculum Advisors
---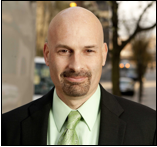 Alexander Agosti
For more than 18 years, Alex has led international development and humanitarian organizations through dramatic change and to ambitious growth. Currently a consultant with the World Bank, Alex supports strategic initiatives in Africa ranging from high-level policy dialogue with government clients and international development partners on post-disaster and post-crisis recovery to conceptualizing and operationalizing resilience and recovery projects.
Prior to joining the World Bank, Alex spent ten years at the American Red Cross in a number of leadership roles, most recently as Regional Representative for Southern Africa based in Pretoria, South Africa and Regional Manager for Latin America and Caribbean in Washington, DC. He also serves as a member of the American Red Cross International Disaster Response Team, on call to respond to large-scale disasters around the world.
Before joining the American Red Cross, Alex served as Vice President of International Programs for Building with Books, a non-profit that builds schools and establishes adult literacy classes in developing countries around the world. He oversaw all overseas operations in eight countries on four continents (Haiti, Nicaragua, Bolivia, Mali, Malawi, Nepal, India and the United States), building 100 schools and impacting the lives of tens of thousands of children.
Alex holds a master's degree in Broadcast Journalism from Northwestern University and a bachelor's degree cum laude in Political Science from Yale University in addition to certificates from Harvard and Cornell University.
---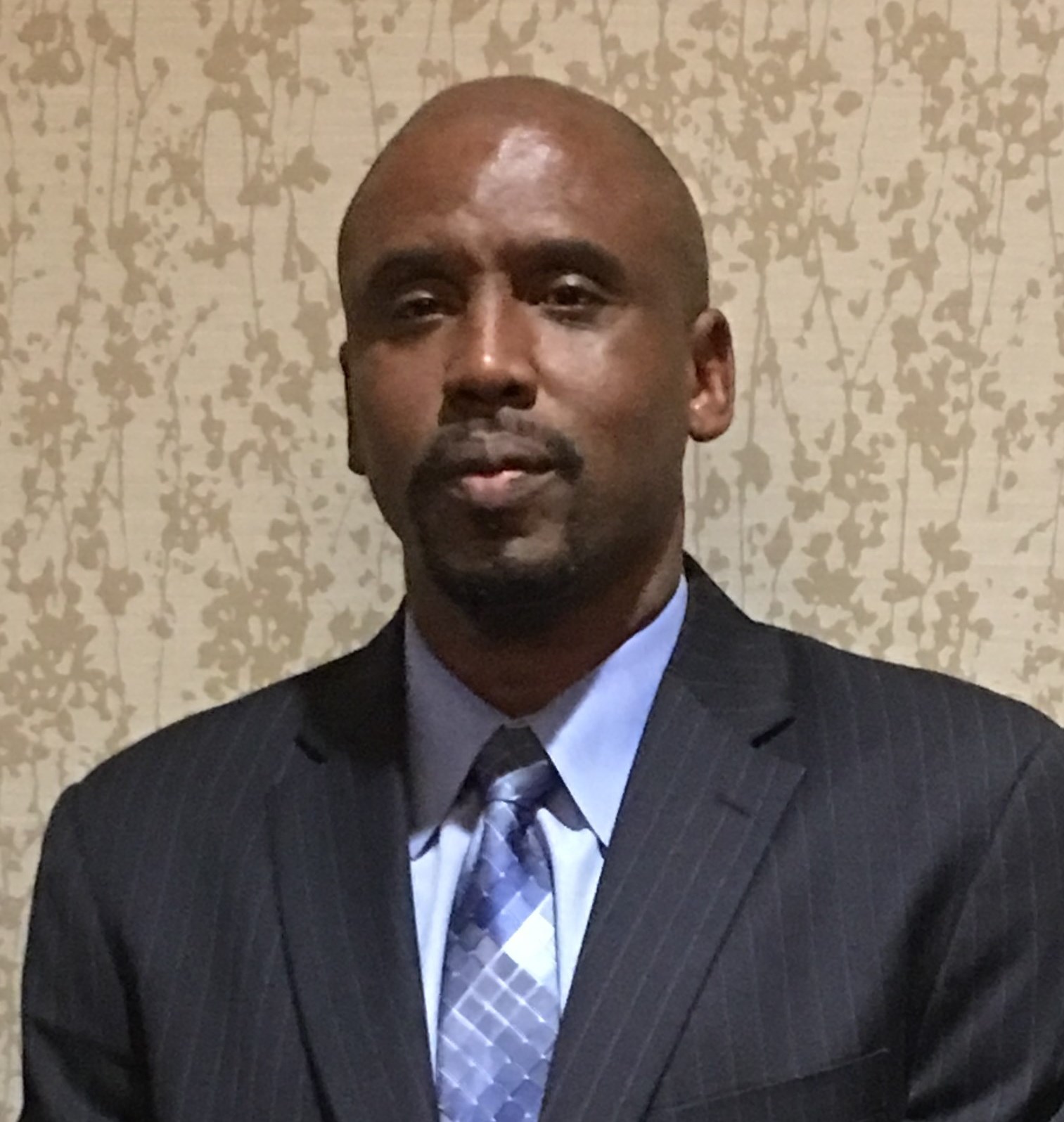 Desmond Allen
Desmond Allen has over 26 years of experience delivering Information Technology (IT) solutions to the federal government. Currently, he provides consultant support for his client as it relates to the development and enhancements of a Portfolio and Financial Management Office.
Desmond honorably served his country as a proud member of the United States Air Force. Since separating in 1990, he has progressed through the ranks of multiple companies as a government contractor; in which he has held very rewarding positions such as Satellite Communications Technician, Network Engineer, Systems Engineer, Project Manager, New Business Capture Manager, and Project/Portfolio Management Office Consultant.
Desmond has a Master's degree from Georgetown University in Technology Management and a Bachelors of Science degree from the University of Maryland University College in Information Systems Management. He is a Certified Project Management Professional and Information Technology Infrastructure Library Certified.
---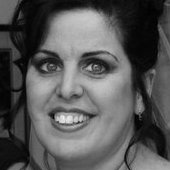 Jennifer Baker
Jennifer is a PfMP, PgMP, PMP, MBB, BRMP and ITIL certified manager with more than 25 years of experience spanning multiple industries. She is the Director of the Project Management Center of Excellence at Amtrak and on faculty at Georgetown University, Northeastern University, and Wake Forest University. She is the president of the PMI-Metrolina chapter, which won the 2015 PMI Chapter of the Year award.
Her undergraduate work was completed at the University of North Carolina at Wilmington. She holds a Master's degree from Northeastern University and is a graduate of the 2015 PMI Leadership Institute's Masters Class.
---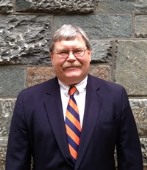 Michael Fanning
Michael served as the U.S. Postal Service's environmental executive from 2005-2011 and as environmental chief of staff from 1991-2005, which included emergency preparedness, response and recovery support. He led a national staff with responsibility for assuring environmental compliance, assessing and mitigating environmental and emergency risks, implementing "zero waste" culture and nationwide recycling program, developing and managing policies, programs, business cases and technical and training support for sustainability and emergency management initiatives. This work included calculating and achieving independent validation for the organization's greenhouse gas emissions inventory, planning for climate change adaptation and managing the irradiation of government mail program, which required continuous liaison with White House and Congressional staff, Homeland Security and postal operations managers.
He served as Project Director, Emergency Management, from 2001-2005, coordinating development, training and implementation of nation's largest non-responder emergency management program. He managed national emergency contracts following 9-11 and anthrax attacks and subsequent natural emergencies, including Hurricane Katrina and other incidents and helped develop an all-hazards Integrated Emergency Management Plan (IEMP) that incorporated Emergency Action Plans, Continuity of Operations Plans and met requirements of HSPD-5. He provided emergency management training, communications and liaison support for local elected officials, first responders, public health providers and regulators to assure deployment of the Biohazard Detection System (BDS) at 275 sites. He received a patent for Postal Emergency Management System (PEMS), which provides wireless threat-specific, role-specific guidance to emergency management teams during all stages of an emergency, and developed and provided NIMS and ICS training to postal managers, law enforcement and technical staff.
Mike Fanning graduated with an A.B. from Georgetown in Government and Sociology and earned an M.S. in Environmental, Health and Safety Management from the Rochester Institute of Technology. He studied Emergency Management and Risk Communications at Harvard University.
---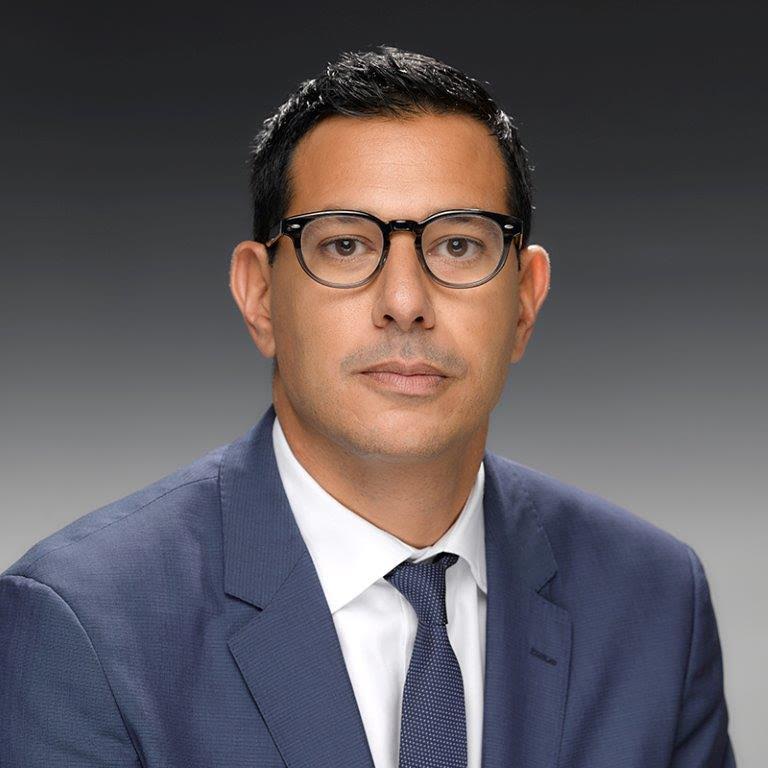 Hisham Faour
Hisham has over 15 years of progressive management and leadership experience in the private sector with specialized experience in program and project management, strategy planning, business process improvement and change management. As a Vice President in the Global Technology and Solutions team for The Carlyle Group, he has led a number of technology, strategic and process improvement related initiatives while leading and standing up a number of practices in the areas of program/project management, agile project management, and change management and training.
Hisham holds a B.S. in Business Administration Finance and Computer Information System from American University and an M.B.A. from Johns Hopkins University.
---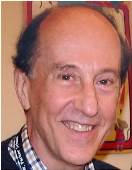 Larry Joseph
Dr. Joseph is Professor of Project, Program, and Portfolio Management at Georgetown University. He has had diverse experience in both public and private sectors including program/project management, new venture development, technology assessment, and strategy planning. His experience in managing complex projects and programs is extensive. While with the Department of Energy he was Program Director for a unique public/private sector initiative to demonstrate technologies that permit the continued, environmentally acceptable use of domestic energy sources. This innovative program established many new approaches to cost shared partnerships that have become a standard for similar initiatives throughout the government. Upon leaving the Government, he developed a global consulting practice that is based on his experience in managing innovative first-of-a-kind projects and the strategic aspects of program management and project development. His clients are drawn from the energy, environmental, information technology and financial services industries. His firm, Joseph Associates, delivers Project Portfolio Management solutions to organizations in both public and private sectors. He has taught extensively on a world-wide basis in project, program, and project portfolio management as well as the areas of energy policy. He is now using his extensive experience as Faculty Director in the newly initiated Master of Project Management and Executive Masters in Program and Portfolio Management.
He received his Ph.D. from the University of Michigan in engineering and has also taught at the Universities of Michigan, Illinois, Maryland, and two Chinese universities in addition to his current position at Georgetown.
---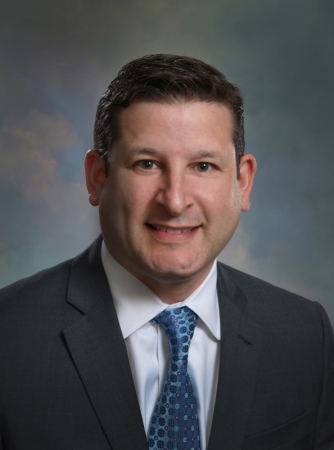 Dominic Lepore
Dominic Lepore, PMP, has over 20 years of experience implementing new processes and systems to improve business operations. He is an expert in all aspects of project management, including scope, schedule and cost management techniques. He has extensive application experience in business software, specifically in financial, payroll, reporting and supply chain systems. After working as a management consultant for one of the Big Four consulting firms, Dominic started Terrapin Consulting in 2003 to focus on helping companies improve IT and project performance.
He earned a B.S. in Mechanical Engineering from the University of Maryland and an M.S. in Information Systems from the Stevens Institute of Technology.
---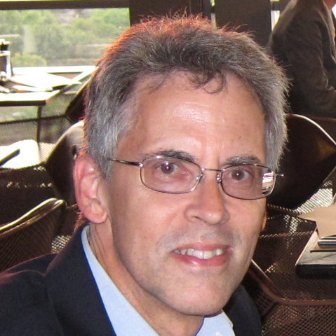 Martin Reed
Dr. Reed is a retired IBM executive, having spent his career in engineering, information technology and program management roles. Most recently he was program manager for large systems integration contracts with federal agencies. In this role he was responsible for financial results, delivery performance and customer satisfaction. He is currently an adjunct faculty member developing and teaching courses in Project and Program Management.
Dr. Reed holds B.S. and M.E. degrees in Electrical Engineering from Rensselaer Polytechnic Institute, an M.S. degree in Operations Research and Statistics from Rensselaer, and a Ph.D. in Electrical Engineering from The Catholic University of America. He is an active member of the Project Management Institute, with a PMP® certification. He was a member of the IBM North American Project Management Certification Board for ten years, reviewing candidates for IBM project management certification against a set of criteria covering their knowledge, experience and professional giveback.
Dr. Reed served as Visiting Professor in the Howard University College of Engineering through the IBM Faculty Loan Program. He taught undergraduate and graduate courses in engineering, developed a proposal for a Ph.D. program in the Computer Systems Department, and established a research contract between the Department and IBM.
Dr. Reed is a long-time volunteer with the Institute of Electrical and Electronics Engineers, supporting college accreditation activities with the Engineering Technology Accreditation Commission of ABET as a program evaluator and commissioner. He is a member and past Chair of the IEEE Committee on Engineering Technology Accreditation Activities. He serves on the Information Technology Industrial Advisory Committee in the School of Business and Technology at Excelsior College. He has also been an invited proposal reviewer for the Education Directorate of the National Science Foundation.
---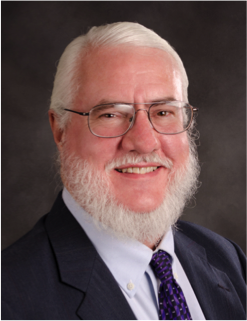 McDonald Stewart
Dr. McDonald "Don" Stewart has served for 35 years in various managerial capacities of Project and Program Management across multiple and intersecting environments of business, government, and academia. In his primary disciplines of Information Systems Technology (IST) and Knowledge Management (KM), he co-founded and for 15 years managed his own business technology services company, MicroMedia Laboratories, Inc. During the most-recent 15 years he has taught graduate-level courses in PM, IST, and other business subjects—in live classrooms, online, and in hybrid venues—at several campuses of the George Washington University, at GWU's College of Professional Studies, and also at the University of Maryland University College. Most recently, he has contributed his extensive and diverse expertise toward the development and refinement of academic curricula at institutions of higher learning, including the Executive Master of Professional Studies in Program & Portfolio Management at the Georgetown University School of Continuing Studies.
Dr. Stewart earned a Ph.D. in Logistics, Technology, and Project Management from the George Washington University School of Business, and holds both a M.S degree in Technology Management and B.S. degree in Business Management and Communications from the University of Maryland University College. Dr. Stewart's trailblazing research and publications in the organizational phenomenon of dystechnia and its role in entrepreneurial technology venturing have earned him exclusive academic recognition. Twice in his career he has been awarded honors as Employer of the Year.
See which project management program is right for you