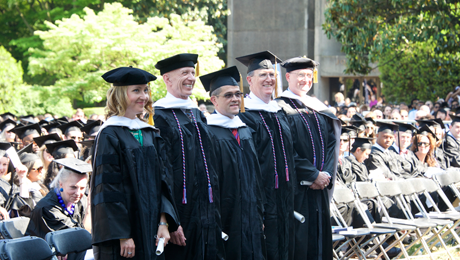 Contemporary Skills for Lifelong Learners
The Doctor of Liberal Studies (DLS) program provides students with a comprehensive understanding across various disciplines. Georgetown's program is the first doctorate in Liberal Studies in the United States, and the first non-traditional doctorate at Georgetown University.
Built on a foundation of ethics and values, this interdisciplinary program draws from various subject areas to provide students with the skills they need to achieve their personal and professional goals. Rather than pursuing research in a single discipline to create new knowledge, students learn how to synthesize their existing knowledge in new and innovative ways, examining the intersections of multiple disciplines and the effect they have on modern-day society.
Throughout the program, students engage in reading, reflection, writing, and discussion, providing ample opportunities for them to interact with and learn from their peers and faculty members.