Explore the Degree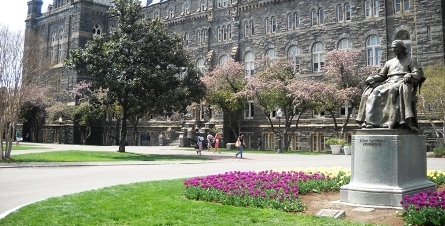 The Doctor of Liberal Studies program provides students with skills in perception, analysis, communications, and creative thinking, and teaches them how to successfully apply these skills throughout their time in the program and beyond. Courses span broad areas of the humanities, social and public policy, international affairs, religious studies, and the intersection of science, technology, and culture.
Two characteristics make this degree distinctive: its interdisciplinarity and its values basis. Unlike Ph.D. programs, the goal of the Doctor of Liberal Studies degree is not primarily research and the production of new knowledge; instead, the program encourages students to frame issues in ways that cut across traditional disciplines. Students have the opportunity to design their own program, enabling them to investigate the relevant aspects of those disciplines that most significantly contribute to their individual research.
Who should apply
As courses are offered in the evenings, the DLS program attracts many working professionals from a wide variety of industries and occupations.
Applicants to the program must possess a completed graduate degree, or one that will be completed no later than the spring semester prior to the fall start. Students begin the program as a cohort, and as such, applications are only accepted once a year.
All applications and required materials must be received by February 1 in order to be considered for admission in the following fall's cohort.