Explore Courses and Programs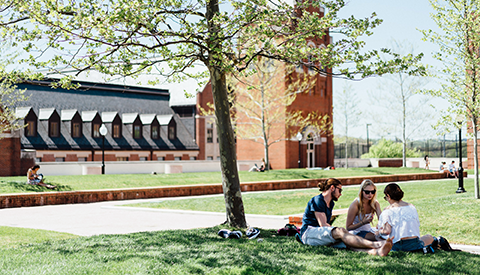 Every summer, Georgetown University welcomes visiting undergraduate and graduate students from across the country and around the world to the Hilltop for Summer Sessions. Choose from a broad range of courses, offered on campus and online, to fulfill requirements or pursue new areas of interest this summer. Pursue your passions, explore new interests, and have a summer unlike any other at Georgetown University.
Take a Summer Course
With over 250 courses and 35 subject areas to choose from, Georgetown Summer Sessions has something for everyone. Learn from world-renowned faculty in focused undergraduate and graduate classes with students from around the world to fulfill education requirements.
Special Courses & Programs
Georgetown is known for engaging, dynamic learning environments that challenge you to approach topics in new ways and give back in the Jesuit tradition.
Language Institutes
Improve conversational abilities and build awareness of the culture and history of language through both intensive and non-intensive course formats. Foreign Language Institutes are offered in French, Spanish, German, Arabic, and Persian.
Community-Based Learning Courses
Make an impact in the community and enroll in one of the experiential learning courses this summer. Students will practice what they learn in the classroom at a local community partner organization.
Summer 2017
Session Dates
Pre-Session May 22 to June 16, 2017
Grad 6-week Session 1 May 22 to June 30, 2017
Session I June 5 to July 7, 2017
Cross Session (online) June 5 to July 28, 2017
Grad 6-week Session 2 July 3 to August 11, 2017
Session II July 10 to August 11, 2017
Full Session May 22 to August 11, 2017